Stories you shouldn't miss: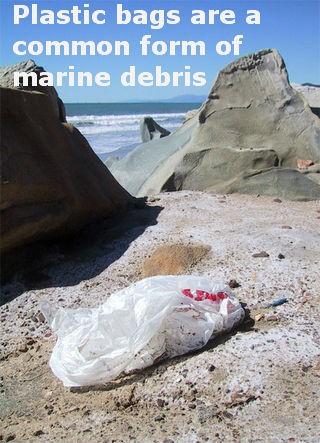 1. The legislature sent a bill to Governor Jerry Brown that would
ban single-use plastic bags
in the state, the
LA Times
$ reports. The legislation would make California the first state in the nation to outlaw single-use plastic bags. The bill was opposed heavily by the plastic bag industry and Republicans but had widespread support among environmentalists and Democrats.
[jump]
2. Organized labor
joined with Republicans
to defeat state legislation that would have required political ads for or against ballot measures to prominently list their major funders, the
LA Times
$ reports. The legislation also would have also banned major donors from disguising their identities by forming secretive groups with innocuous sounding names.
3. State lawmakers approved legislation that would require most employers in the state to provide at least
three sick days
to workers, the
LA Times
$ reports. The bill is now awaiting the governor's signature.
4. The state legislature also sent a package of bills that would
regulate the use of groundwater
in California for the first time, the Bay Area News Group$ reports.
5. The legislature also overwhelming approved a bill that would require railroad companies to alert California emergency officials
about crude oil shipments
, Reuters reports (via Rough & Tumble). The legislation came in response to a deadly crude-oil train crash last year in Canada.
6. San Francisco will become the first city in the nation to offer a
tax incentive to owners of vacant lots to turn them into urban gardens
, the
Chron$
reports.
7. And President Obama's
approval rating continue to decline
in California, as liberals have become increasingly disenchanted with him, the
SacBee
$ reports, citing a new Field Poll.