Stories you shouldn't miss:
1. Seismologists are warning that
four highly stressed faults could rupture
somewhere in the East Bay or in the North and South bay areas, with earthquakes of 6.8 magnitude or stronger, the
Chron
reports. Scientists say the faults are creeping along the earth's surface, causing stress underground. The
four faults
are: the Hayward Fault, which runs from Richmond to Fremont; the Calaveras Fault, which runs from Danville to the South Bay; the Green Valley Fault, which runs from Solano County to eastern Contra Costa County; and the Rodgers Creek Fault in Sonoma County.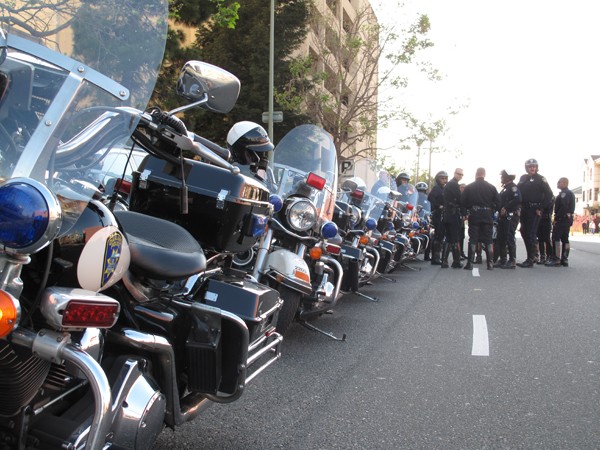 2. Five of the leading candidates for mayor of Oakland campaigned yesterday
for the passage of Measure Z
, a November ballot proposal that would effectively continue Measure Y, a parcel tax that raises about $20 million a year for police, fire, and crime prevention programs, the
Trib
$ reports. All seven of the major candidates in the race have endorsed Measure Z.
[jump]
3. Consumer Watchdog, a consumers' rights group, is calling for an investigation into the use of public funds by Covered California, following an Associated Press report that the state health-insurance exchange
awarded lucrative no-bid contracts to a firm with ties to Covered California's executive director, Peter Lee
.
4. A coalition of immigrants' rights groups is calling on Alameda County and the City of Oakland to provide $1 million in legal, housing, and mental health services for
children who have escaped violence torn Central America
, the Bay Area News Group$ reports. San Francisco recently earmarked $2 million in similar aid.
5. And a top official for the National Institutes of Health said the United States would have a vaccine for Ebola by now were it not for
federal budget cuts to healthcare research
, the
Washington Pos
t$ reports (via Rough & Tumble).