Stories you shouldn't miss:
1. A
mudslide derailed a commuter train in Niles Canyon last evening, forcing one of the train cars into Alameda Creek and sending nine passengers to the hospital
— although none of the injuries were considered life-threatening, the
Chron
reports. The mudslide likely was caused by the weekend's big storms. The accident prompted the closure of the Altamont Corridor Express line on Tuesday — the line typically carries 5,000 to 6,000 people a day.
2. The weekend's storms
also helped refill the state's depleted reservoirs
, the
Mercury News
$ reports. However, because of a warm, dry February, California's 46 reservoirs are still only at 72 percent of normal for this time of year. In addition, the Sierra snowpack is still at only 82 percent of normal.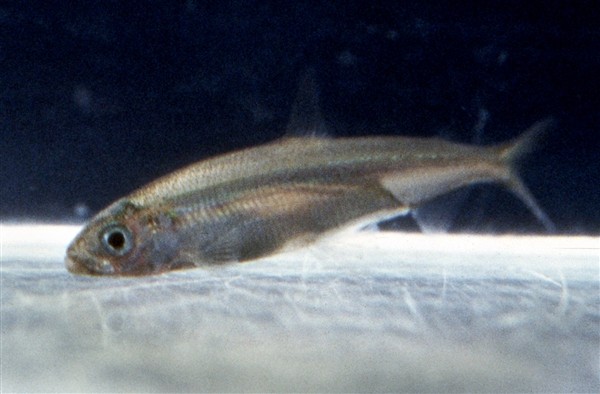 3. The number of endangered Delta smelt in Northern California
has plunged to the lowest level ever recorded
, Capital Public Radio reports (h/t Rough & Tumble). Biologists blame the drought, along with too many water exports to the state's agribusiness industry, for the smelt's collapse.
[jump] 4. Many residents of Porter Ranch who returned to their homes after Southern California Gas Company said it plugged a massive methane gas leak
are still complaining of nausea, headaches, dizziness, and other illnesses
, the LA Daily News$ reports.
5. And federal Judge Thelton Henderson
is considering whether to remove PG&E's attorneys from the criminal trial
involving the utility, because there is evidence that the lawyers may have helped obstruct justice in the case, the
Chron
reports.