Stories you shouldn't miss:
1. A strong majority of California residents — 55 percent — now supports the legalization of marijuana, the Bay Area News Group reports, citing a new Field Poll. In addition, 56 percent of respondents said they would vote for a ballot measure that has been proposed for the November 2014 election. The so-called California Cannabis Hemp Initiative would decriminalize pot and require the state to tax and regulate it. The poll results have some pot legalization backers re-examining whether it makes sense for a ballot measure next year or to wait until 2016.
[jump]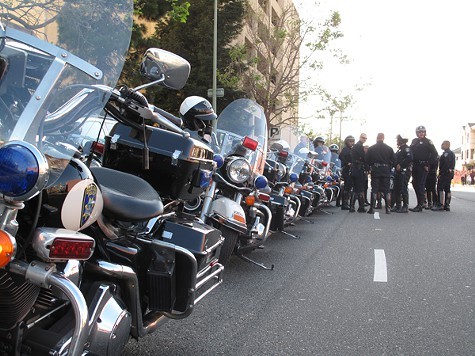 2. Oakland police continue to have a difficult time hiring new cops, as a new academy for so-called lateral officers — cops who have experience or have already graduated from a police academy — drew just four qualified candidates, the Trib reports. The city council authorized payment earlier this year for four police academies over the next two years in an attempt to increase the size of the force to about 700 cops by 2015, but the department may not achieve that milestone because of a high attrition rate and the inability to attract suitable new hires.
3. The Berkeley City Council is expected to approve a plan tonight to lower the speed limit to 15 miles per hour near elementary schools and preschools, the Trib reports. The move comes despite the fact that Berkeley police do not think that lowering the speed limit from 25 mph to 15 will improve safety.
4. Owners of property at Shattuck Avenue and Berkeley Way in downtown Berkeley are planning to submit a proposal for a new 120-foot-tall housing complex, Berkeleyside reports. The new building represents yet another proposal for housing since the city council approved a plan to increase density in downtown.
5. And Governor Jerry Brown's administration released 35,000 pages of plans for its $25 billion proposal to build two giant water tunnels underneath the Sacramento-San Joaquin River Delta. The tunnels would ship freshwater from the Sacramento River south to the arid San Joaquin Valley for agriculture and to Southern California residents.