Stories you shouldn't miss: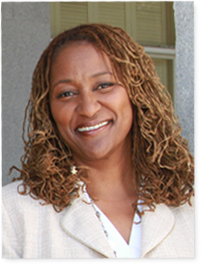 1. New legislation in Sacramento would
ban the use of secret grand juries in cases in which a police officer kills someone
in California, the
LA Times
$ reports. The bill, authored by Democratic state Senator Holly Mitchell, stems from the controversial — and secret — grand jury proceedings in Ferguson, Missouri and Staten Island, New York that resulted in no charges filed against the cops who killed Michael Brown and Eric Garner.
2. Another train carrying
fracked oil derailed and exploded
in a massive fireball — this time in West Virginia, the AP reports. Several trains carrying highly explosive oil fracked from Bakken, North Dakota, have derailed and ignited in the past year.
[jump]
3. Despite California's multibillion-dollar transportation budget shortfall, the state Board of Equalization is proposing to
slash the gas tax statewide by 21 percent
, UT San Diego reports (via Rough & Tumble).
4. The Kensington board of directors
voted to oust
embattled Police Chief Greg Harman for his failure to adequately investigate an incident in which one of his officers had his gun and badge stolen during an encounter with a prostitute in Reno, the Bay Area News Group$ reports.
5. The disgraced ABAG official accused of embezzling $1.4 million in park funds
has been indicted
on charges of wire fraud, the
Chron
reports. The attorney for Clarke Howatt said he will return the stolen money.
6. California inmates are killed at a rate that
is double the national average
, the AP reports. Child molesters in state lockup are disproportionately killed.
7. And President Obama dispatched US Labor Secretary Thomas Perez
to help negotiate an end to the lengthy dispute
between shipping companies and workers at West Coast ports, including the Port of Oakland, the AP reports.