1. BART's police force has changed it rules for searching homes and buildings in the wake of a fatal shooting of the agency's head of detectives by one of his underlings, the Chron reports. BART will now require that the agency's deputy police chief sign off on searches — a move that raises further questions as to whether BART cops have been sufficiently trained. The Chron reports that detective Michael Maes shot and killed his boss, Sergeant Tom Smith, last week inside an empty one-bedroom apartment in Dublin after Maes apparently mistook Smith for an armed intruder.
[jump]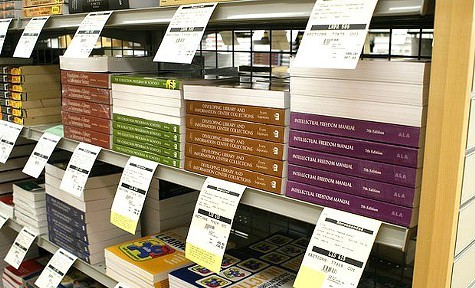 2. Two-thirds of current college students say they haven't bought a textbook at least once since starting college because it was too expensive, the Bay Area News Group$ reports, citing a new survey. The cost of college textbooks has soared 82 percent in the past decade, with books now costing $120 to $190 each.
3. A billionaire Silicon Valley investor is trying to keep the public from enjoying a breathtakingly beautiful beach near Half Moon Bay, and is battling a state law that says that beaches belong to the public, NPR reports (via Rough & Tumble). Venture capitalist Vinod Khosla purchased the land that provides access to Martins Beach in 2008 and then erected a gate on the only road in so as to exclude visitors.
4. The NSA has been using smartphone games like Angry Birds and mobile apps of Facebook, Twitter, LinkedIn, and Flickr to hack into peoples' phones around the globe and access their personal information, The New York Times$ reports, citing documents released by whistleblower Edward Snowden.
5. And Morrie Turner, an Oakland resident and creator of the comics strip Wee Pals who was the first African-American to have a syndicated comic in the nation, has died. He was 90.
$ = stories that may require payment to read.