Stories you shouldn't miss:
1. BART averted a strike today after the transit agency's management team agreed last night to back away from its "final" offer and kept negotiating with union leaders. The Chron reports that BART unions made another counter-offer late last night and that management agreed to bargain over it rather than stand by its final offer. Yesterday it looked as if BART was headed for a strike after management issued a "take-it-or-leave-it" ultimatum — a negotiating move that typically indicates that one side has decided to stop bargaining. But then after BART management backed off the ultimatum, the two sides bargained all night and plan to return to the negotiating table this afternoon. It's also worth noting that BART's hardline negotiator, Thomas Hock, was absent from last night's bargaining sessions because he had a speaking engagement at Disneyland.
[jump]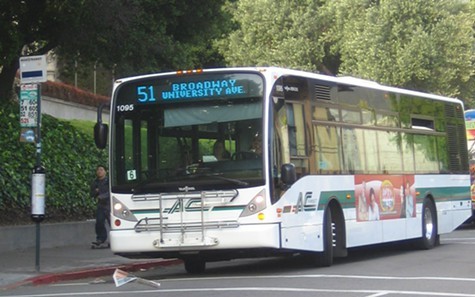 2. AC Transit bus drivers, meanwhile, issued a strike notice and plan to walk off the job on Thursday, the Mercury News reports. The drivers have twice rejected tentative deals that their union leaders reached with AC Transit management.
3. House Republicans appear bent on forcing the federal government to default on its debts this week — a move that economists say will likely cause a global economic crisis. This morning, House GOP leaders indicated once again that they will keep the federal government shut down and force a default unless President Obama agrees to roll back portions of his health-care law. The president and Democrats immediately rejected the House GOP proposal.
4. The National Security Agency has been collecting hundreds of millions of email contact lists from personal email accounts, the Washington Post reports, citing documents released by government whistleblower Edward Snowden.
5. And the US Supreme Court rejected an appeal by Governor Jerry Brown of a lower court's decision, ordering the state to release 10,000 more inmates to relieve overcrowding in California prisons, the Mercury News reports.