Stories you shouldn't miss:
1. The Occupy Wall Street movement came to Oakland yesterday afternoon, drawing about five hundred people to downtown, the Trib and Chron report. Protesters, who are demonstrating against extreme income inequality that is worsening throughout the country, also held a small protest in downtown Berkeley. Occupy SF also held a small protest in the city.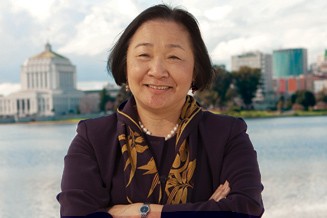 2. On October 17, Oakland voters will begin voting by mail on Measure I, a parcel tax that would generate about $11 million a year in revenues for the cash-strapped city, the Trib reports. Under a proposal by Mayor Jean Quan, about $5.4 million would go to police, while the rest would be used for pothole repair, parks, libraries, violence prevention, technology, and street lighting.