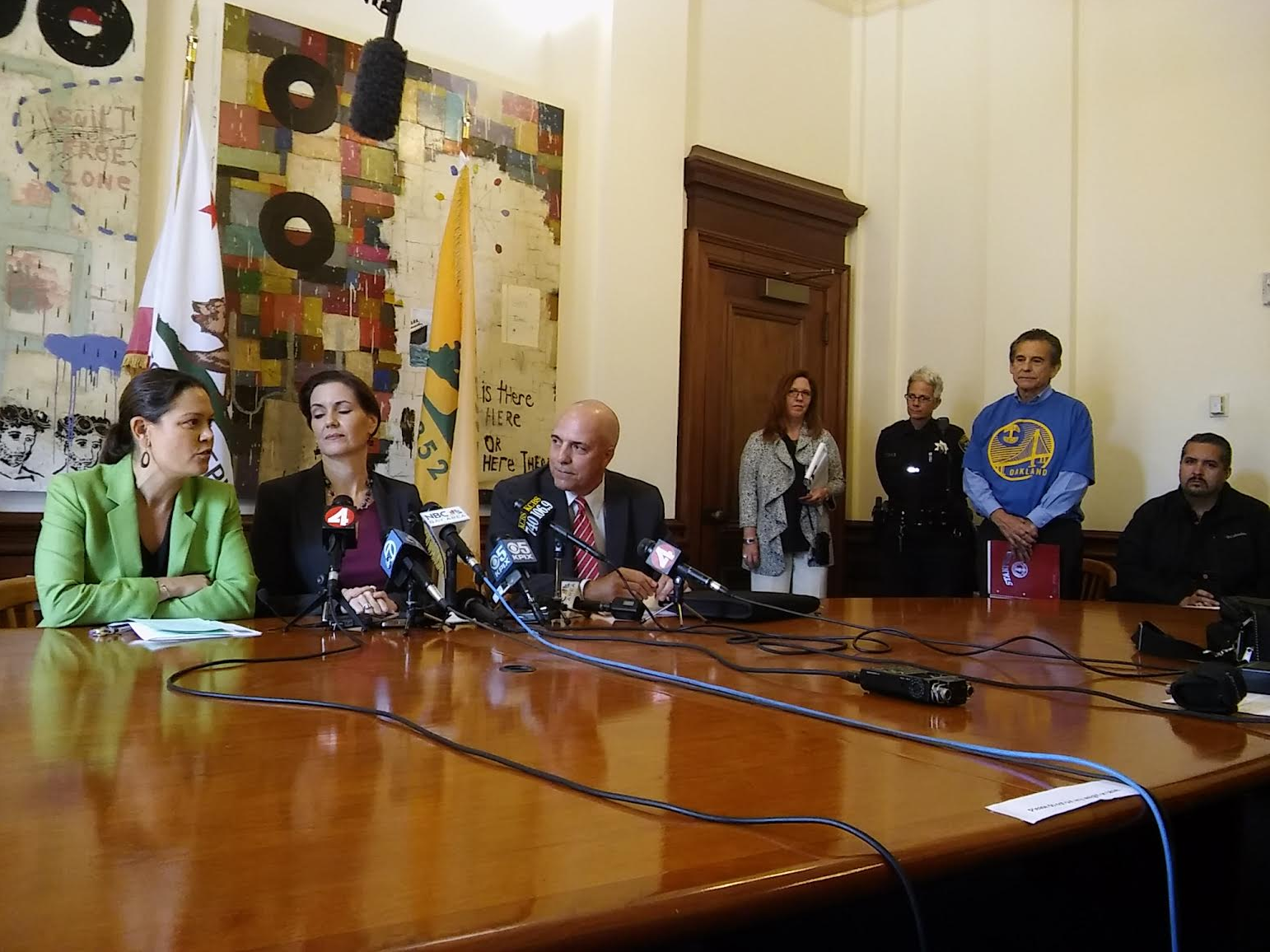 Cop crisis:
Oakland Mayor Libby Schaaf still maintains that Police Chief Sean Whent resigned abruptly last week for "personal" reasons, but Whent's ouster
was clearly the result of a metastasizing scandal
involving multiple police officers — from OPD and other East Bay police agencies — who abused a sexually exploited youth. Independent Monitor Robert Warshaw — the court appointed official who oversees a 13-year-old court reform effort — made the call to eliminate Whent after realizing the department's investigation into the scandal was suppressed.
At this point it's not clear if the city controls its police department any longer.
And Whent's dismissal is just the first consequence of the scandal.
Another consequence is that the the city council is now angry with the Mayor and the Police Department. Councilmembers were left completely in the dark about the sex misconduct and existence of an investigation until it was made public in media reports last month. And Mayor Schaaf did not tell councilmembers about Chief Whent's resignation until after it was reported in the media.
Last night Oakland Councilmember Annie Campbell Washington released a statement on Facebook saying that she is "horrified, shocked and sickened" by new details being made public about the police scandal. As a result, she and Councilmembers Abel Guillen and Larry Reid are withdrawing
their version of a ballot measure
to create a police commission. Instead they're throwing their support behind a similar, but stronger measure drafted by Councilmembers Dan Kalb and Noel Gallo.
The Kalb-Gallo measure has been praised by police accountability activists because it would give a civilian commission extensive powers over the police department.
But unions have criticized the measure because it would remove the right for police officers to take disciplinary decisions to binding arbitration. Unions fear a slippery slope in which other employees of the city could lose the right to arbitration.
The Kalb-Gallo measure will be heard at a special meeting of the Public Safety Committee on Tuesday afternoon. Activists say they're mobilizing, so the meeting will probably crowded. It's likely the public safety committee meeting will also be a forum for people to speak out about the scandal.
Dont forget coal:
The council is scheduled to vote whether or not to ban
coal exports from the Oakland Bulk Oversized Terminal
on June 27. The health and safety report regarding coal, drafted by the consulting firm ESA for the city, is scheduled to come out by June 24.
Don't forget housing:
As if Oakland needed more crises; housing was already the big, intractable issue for Oakland before the police department blew up.
The council's Finance and Management Committee will consider
a $600 million infrastructure bond
on Tuesday. About $100 million of the bond could be used for anti-displacement programs and affordable housing.
And also on Tuesday, the Community and Economic Development Committee will hear a report on
proposals to change Oakland's system of rent control
to require landlords to petition to for certain types of rent increases on rent-controlled units. Currently landlords are not required to file petitions for rent increases for any purposes, and it is the tenant's responsibility to know Oakland's rent control laws and petition to stop illegal rent increases.