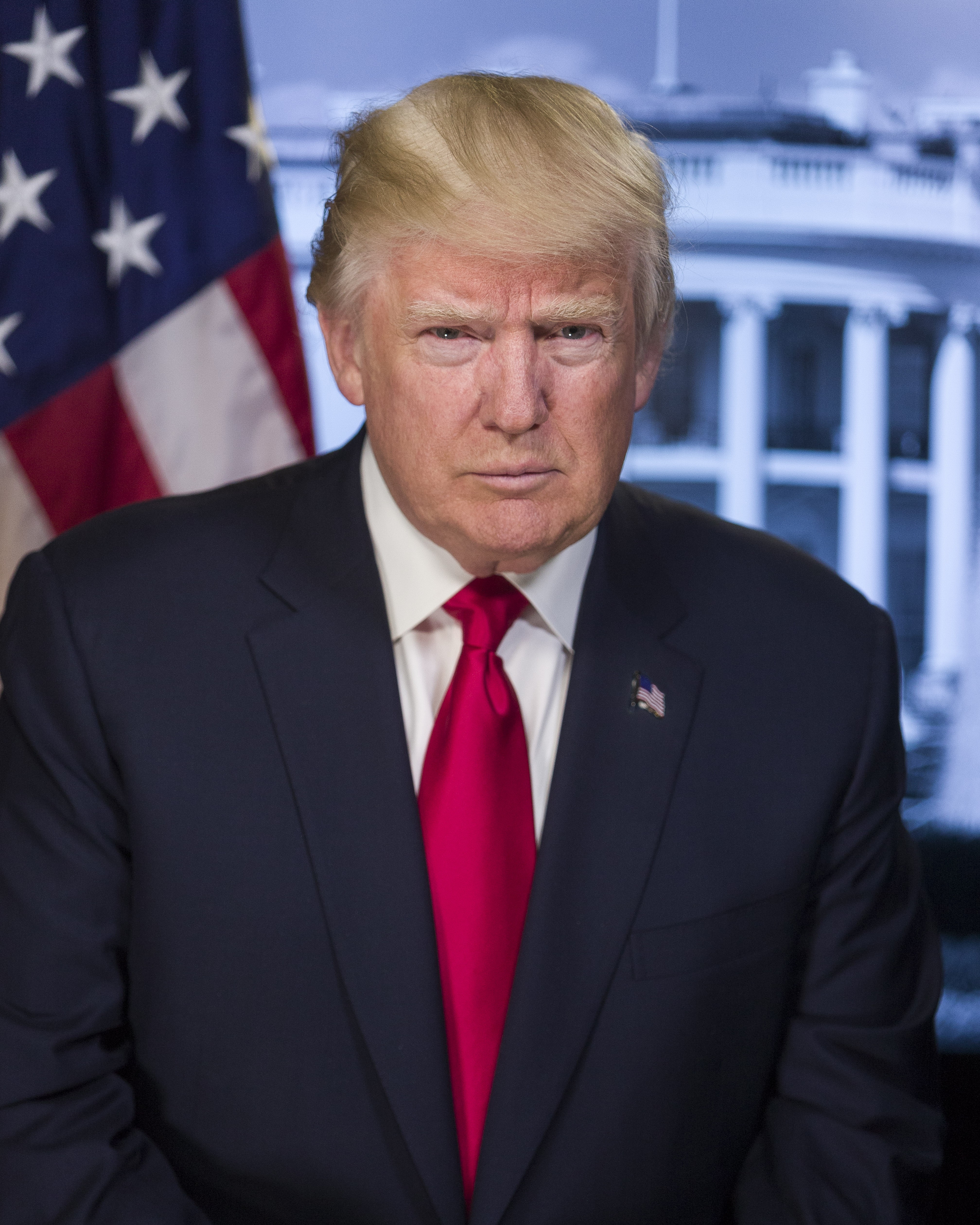 President Donald Trump signed
an order
today to cut federal funding for sanctuary cities like Oakland, Alameda, and Berkeley.
But what exactly is Trump cutting by removing funds from cities that do not assist the feds with enforcement of immigration laws?
His order only specifies that law enforcement grants will be exempt. That means the Trump administration can continue sending several billion a year to local police agencies. But it appears that healthcare, housing, infrastructure, disaster preparedness, and other programs face the chopping block.
Here's a list of some City of Oakland programs funded by the U.S. government that could be weakened or eliminated if Trump's order is fully executed.
One of Oakland's biggest federally funded programs is Head Start, the childcare centers for low-income families. Head Start provides nutrition education, healthcare, mental health services, and much more for children and their parents. Oakland has been getting federal money to run its numerous Head Start daycares since 1971. This year, 1,038 kids were enrolled and the feds provided $16.7 million in support — three-quarters of the program's total cost.


Lead Safe Hazard Paint Program: Oakland's program to help low-income property owners remove toxic lead paint is funded through a federal grant. Last year the program was used to remove lead from 20 buildings.


Homeless shelters and healthcare: Using federal funds, Oakland supports shelters and harm reduction and healthcare services for thousands of people living on the city's streets. For example, last year the city used HUD money to provide shelter for 548 people at the Crossroads Emergency Shelter in deep east Oakland. The city's Homeless Mobile Outreach Program also distributed food, hygiene kits, blankets, water, and resources and referrals to 546 people.
Providing housing for homeless people with HIV/AIDS: Oakland case workers found transitional and permanent housing for 161 people living with HIV/AIDS last year. Without federal funding, the program will be scaled back drastically, or possibly eliminated.


Fixing housing for low-income seniors: Last year, the city spent $274,977 to make 81 units of housing safer and more accessible for seniors and disabled people.


Earthquake and fire emergency response: Since 1991, Oakland has received millions in Federal Emergency Management Agency funds to purchase search and rescue equipment and train its fire department to save lives in case of a major disaster. Most recently Oakland got $1.2 million.


Cleaning up toxic land to build housing: Oakland has obtained $2 million in federal funds to find and clean up toxic pollution on sites that later become housing or commercial buildings. Just last month, Oakland accepted a $110,000 grant from the U.S. EPA to help the city identify contaminated land along International Boulevard. Without these grants, many contaminated parcels in Oakland will remain blighted.


Rape investigations: For years Oakland, like many cities, hasn't had the resources necessary to process DNA kits that are used to identify suspects in rape investigations. The US Department of Justice gave Oakland $312,241 last year to help pay for these time-consuming laboratory tests. Although Trump's immigration order appears to exempt law enforcement-related grants, it's entirely up to the U.S. Attorney General to decide what qualifies, so it's possible some grants like this could be eliminated for sanctuary cities also.


Food for low-income seniors: Using HUD Community Development Block Grant money, Oakland provides food to impoverished and malnourished seniors. This year, Oakland spent $20,000 in federal funds to pay for food subsidies for 5,752 people living in East Oakland through the Alameda County Community Food Bank.


Strengthening homes against earthquakes: In the event of a major earthquake, as many as 26,000 housing units in Oakland, or 15 percent of the total, will become uninhabitable. The way to prepare for this is by seismically retrofitting homes and apartment buildings, but the costs are enormous. Oakland has been seeking millions from the federal government to slowly work on this problem. Just last year the city tried to leverage $1.95 million in federal funds into $6 million using local and state money to retrofit buildings.


$39.2 million to fix the Oakland Airport's runways: The Port of Oakland is a municipal department and therefore probably subject to the intent of Trump's order to withhold money from sanctuary cities. A lot of money used to improve the port's maritime and aviation infrastructure comes from the feds. In fact, at the port's board meeting tomorrow, its commissioners are expected to approve a grant application to the Federal Aviation Administration seeking $39.2 million to repave the main runway. That strip of asphalt hasn't been upgraded since 2001.
In response to Trump's threatened cuts, Oakland Mayor Libby Schaaf issued a statement today along with San Jose Mayor Sam Liccardo, San Francisco Mayor Ed Lee, and Berkeley Mayor Jesse Arreguin.
"The Bay Area stands united against this White House's morally bankrupt policies that would divide families, turn our nation's back on refugees in need, and potentially thwart the efforts of nearly one million productive young people who are on a legal path to citizenship," said Schaaf. "Oaklanders rely on $130 million in federal funding for everything from early education programs like Head Start to getting officers out of their cars and onto our streets at a time when community policing is so desperately needed. We will not allow this president to play politics with our safety and security."