Japanese-Inspired New Year's Feast at Hopscotch
Historically, New Year's Day was always the one day a year when women in traditional Japanese households weren't required to cook. Instead, in the days leading up to January 1, housewives would prepare extravagant bento boxes — known as osechi ryori — filled with foods that could be eaten on the first day of the New Year. Hopscotch (1915 San Pablo Ave., Oakland) chef Kyle Itani's $80 five-course New Year's Eve prix-fixe dinner will pay homage to that tradition with a first course that will feature a sampling of traditional osechi foods, including kuromame (sweet black beans) and dashimaki (a kind of rolled egg omelet). The rest of the Japanese-inspired meal will include three other savory courses and a dessert, and an optional beverage pairing — a mix of beer, wine, and cocktails — will be available for $38. — L.T.
Dec. 31, 5–10 p.m., $80. HopscotchOakland.com.
[image-14]
OAK NYE
Once again, the folks at Top Ten Social are offering a buffet of East Bay events for the classy New Year's Eve partier. Beginning at 7:30 p.m., there will be a dinner party at Ozumo Japanese restaurant (2251 Broadway, Oakland) that features a sushi bar, ramen bar, kushi, dessert, and passed hors d'oeuvres such as tempura shiitake, spicy tuna tartar, sake cups (candy glazed salmon with shiso cream cheese in an endive leaf), and tsukune (housemade chicken and pork meatballs with spicy karashi mustard and green onion). Afterward, Sinkane will provide his smooth blend of jazz, funk, and Sudanese pop as a soundtrack, along with Proof and Wazir. Then, starting at 10 p.m., there will be a party at the new high-end Mexican restaurant Calavera (2337 Broadway, Oakland) featuring Joe Quixx and Wonway spinning a cocktail of Latin, funk, reggae, hip-hop, and house music. And at Lungomare (1 Broadway, Oakland), both inside and on the heated, waterfront patio, the party will focus on spectacular turntable techniques with the Triple Threat DJs Apollo, Shortkut, and Vinroc, alongside host Fran Boogie. If you can't decide which party you'd like to go to, it doesn't matter. General admission tickets, which are between $24 and $46 depending on when you purchase, get you into all of the parties — so you can decide last minute or even pop between all three throughout the night. For $65 (or $75 if you lag), you'll be treated to the Ozumo dinner party as well. — S.B.
Dec. 31, 7:30 p.m. or 10 p.m. OakNYE.com
Lil B & Friends
Berkeley-bred rapper Lil B has had a strange and unparalleled career trajectory that began with his first hit, "Vans," which he released as a teenager with his group, The Pack, at the peak of the hyphy movement. After Lil B split off as a solo artist, he gained a large and loyal following for his prolific music releases, active social media presence, and "based" philosophy, which promotes peace, positivity, and compassion for all living things. While 2012 and 2013 were particularly busy years for Lil B, during which he released dozens of mixtapes and thousands of songs, he has become considerably more deliberate and methodical about putting out music. He made waves in 2014 with his Ultimate Bitch mixtape, which contained the single "No Black Person is Ugly," a rallying cry for racial equality amid the burgeoning Black Lives Matter protests. While fans wait for Lil B's forthcoming Thugged Out Pissed Off mixtape, they can see the Based God live at The Regency Ballroom (1300 Van Ness Ave., San Francisco) on New Year's Eve for the Lil B & Friends show. (Turn to page 63 for our music story on Lil B, "Communing with the Based God.") — N.V.
Dec. 31., 8 p.m., $55, $60. TheRegencyBallroom.com
New Year's Eve Dance Party at Comal
With its picturesque back patio and elegant, NorCal-meets-Oaxacan cuisine, Comal (2020 Shattuck Ave., Berkeley) is probably the nicest Mexican restaurant in Berkeley. All things considered, the restaurant's annual New Year's Eve party actually offers a decent opportunity to sample chef Matt Gandin's food on the cheap. The $45 price of admission buys an entire night's worth of antojitos (little street snacks) such as adobo shrimp-wild nettle quesadillas, jalapeño-requeson flautas, chorizo molotes (fried masa dumplings), and mole negro chicken wings. Booze — and plenty of it — will be sold a la carte. Make no mistake, though: This is a dance party, not a dinner party. Local DJ Jose Ruiz will spin a mix of Latin and funk, and all the tables in the dining room will be cleared out to form a massive dance floor. This year's festivities will have a Mexican wrestling theme, with each of the first three hundred guests receiving a colorful lucha libre mask. You can snag advance tickets via Ticketfly.com. — L.T.
Dec. 31, 9 p.m.–late, $45. ComalBerkeley.com
New Year's Eve Comedy Fiesta: Latino Power Edition!
For the fourth year in a row, Brava Theater Center (2781 24th Street, San Francisco) will be ringing in the new year with laughs. With a lineup that boasts the region's best Latino comics, the show is billed as the place to be on New Year's Eve for "stand-up comedy lovers, dancing fools, feministas, radical dudes, non-binary-ballers, and progressive party animals." Donald Trump punchlines will abound, as well as sharp witticisms that hit the politically conscious Bay Area funny bone. The night will be headlined by Lydia Popovich, the hilarious host and producer of the Layover's monthly all female stand up showcase, Ladies Love. Popovich will also welcome special guests, including comedian Chris Storin; Los Angeles' iconic Chicana lesbian playwright and comedian Monica Palacios; humorous storyteller Baruch Porras-Hernandez; and San Francisco Mission district native and comic Betty Pazmiño. The night will be hosted by acclaimed San Francisco comic Marga Gomez. After the show, "Brava's Countdown Dance Party" will begin, climaxing in free champagne, refreshments, and party favors. — S.B.
Dec. 31, 9 p.m.–1 a.m., $35, $50. Brava.org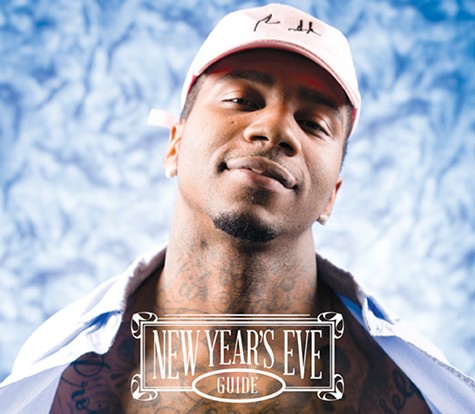 La Orquestra La Moderna Tradición
Folks looking to dance the last night of the year away will find La Peña Cultural Center (3105 Shattuck Ave., Berkeley) a good place to spend New Year's Eve. This year, eleven-piece Afro-Cuban band La Orchestra la Moderna Tradición will be drawing dancers out onto the floor with irresistible rhythms that hark back to the Havana social clubs of the 1950s. Woodwinds, violins, and horns weave together for a jazzy, big-band swing sound while lead singer Eduardo Herrera's voice sails above the layered Latin rhythms. The group, which formed in 1996, has toured from Alaska to El Paso and abroad, performing at the Lincoln Center in New York, the Smithsonian Institute, the San Francisco Jazz Festival, and the Telluride Jazz Festival, among others. — E.B.
Dec. 31, 9 p.m., $30. LaPena.org
Reggae and Champagne at Kingston 11
Traditionally, New Year's Eve is the time of year when restaurants offer a big blowout prix-fixe meal. So it's refreshing to see at least one restaurant, Uptown Oakland's Kingston 11 (2270 Telegraph Ave.), going the opposite route. Instead of a prix-fixe, the Jamaican eatery will offer a truncated version of its regular food menu that includes options for vegetarians, all at a slightly reduced price — maybe a 15 percent discount, chef Nigel Jones said. At around 10 p.m., the staff will clear out the tables and Ryan the Operator and the Shaolin Band will kick off a free reggae show. Best of all, merrymakers who stick around until the countdown to midnight can take part in a free champagne toast. — L.T.
Dec. 31, 5 p.m.–1 a.m. (dinner service until 10 p.m.), a la carte, no cover charge. Kingston11Eats.com
[image-13]
Sister Crayon, Collaj, and Hi Scores
Sacramento-to-Oakland transplants Terra Lopez and Dani Fernandez make brooding, atmospheric pop tracks with melancholic undertones as Sister Crayon. Lopez, the duo's vocalist, started the group as a solo folk project that put her poetry to acoustic guitar. She took Sister Crayon in a dark, electronic direction after she met Fernandez when Fernandez came to her house to buy her mixer. Since that fateful meeting, the two musicians have put out several releases, including their recent Devoted, which juxtaposes Fernandez' moody, sparse beats with Lopez' architectural vocal arrangements. Sister Crayon performs on December 30 at Rickshaw Stop (155 Fell St., San Francisco) with Hi Scores, a duo composed of producer Jason Stinnett of the now-defunct hip-hop group Hottub and Janaysa Lambert of the indie pop trio Mortar & Pestle. Hi Scores combines four-to-the-floor, analog house production with Lambert's soulful, emotive singing. Collaj, a singer-producer who makes laidback, bubbly electro-pop, will be joining them, as well. — N.V.
Dec. 30., 8 p.m., $12, $14. RickshawStop.com
Black Comedy Explosion at the Paramount
For 25 years, the New Year's Eve Black Comedy Explosion has been bringing humor to the holidays with lineups of national talent. This year's show, which will take place at the Paramount Theatre (2025 Broadway St., Oakland), will be an old-school comedy romp headlined by the prolific comic icon George Wallace. Joining Wallace will be comedian and actor Tommy Davidson (In Living Color); Conan writer, Black-ish actor, and Chicago comic Deon Cole; and Foxxhole radio host Speedy. The World Famous Rick & Russ Show will be spinning records and the celebrations will be punctuated by a balloon drop at midnight. Although the lineup would be even better with some female talent, spleens will still split — and there's no place more beautiful to spend New Year's Eve than under the vaulted ceiling of the historic Paramount. — S.B.
Dec. 31, 10 p.m. $50–$80. ParamountTheatre.com
New Year's Eve Bash
Reggae fans looking for somewhere to celebrate the start of the new year should head to the New Parish for its New Year's Eve Bash, which features a solid lineup of local reggae acts. King I-Vier, a former KMEL DJ who runs several reggae parties around the Bay Area, will spin rare reggae and dancehall jams along with a crew of other DJs, including Leydis. DJ Leydis, who is also based in the Bay Area, is originally from Cuba and was a pioneering figure in the Cuban hip-hop movement. She's also a spoken word poet and activist, and was a vocal opponent of United States' embargo against Cuba before President Obama significantly loosened it earlier this year. Jah Yzer, a local reggae vocalist and producer originally from Miami, will also perform. There will be a champagne toast at midnight and a surprise performance by a special guest. — N.V.
Dec. 31., 9 p.m., $20-$60. TheNewParish.com
[image-10]
Con Funk Shun
With the bass thumping and horns blaring, Con Funk Shun will bring a bit of the 1970s funk and soul era to the Historic BAL Theatre (14808 East 14th St., San Leandro) for a return New Year's Eve performance. The seven-member band is known equally for its velvety smooth ballads and brassy party anthems. Originally formed in Vallejo under the moniker "Project Soul," Con Funk Shun earned its stage chops as the backup band for Stax Records artists, The Soul Children. Three years after releasing its first album in 1973, the group was signed to Mercury Records and proceeded to release another ten albums over the next decade, at least four of which went gold. But disputes between members led to the band's dissolution in 1986. Songwriter and vocalist Felton Pilate went on to be the in-house record producer and songwriter for M.C. Hammer. Rhythm guitarist and lead vocalist Michael Cooper also had a successful run as a solo artist, with several hit songs. The group got back together in 1993 and continue to tour and produce new music. Their high-energy, choreographed show — with high kicks and quick spins between back beats — makes it hard to stay off the dance floor. — E.B.
Dec. 31, 8 p.m. & 10:30 p.m., $40–$150. BalTheatre.com
La Cena de Los Danzantes de la Luna at Calavera
If you'd like your New Year's Eve celebration to have an upscale Aztec slant, Calavera (2237 Broadway, Oakland) will serve a special New Year's Eve feast dedicated to "the Aztec blood moon." A local DJ (to be announced) who will get a rollicking dance party started at 10:30 p.m., but the focus here is on craft cocktails and good food. In fact, Calavera's a la carte menu might just be the swankiest food-centric New Year's Eve option in town, with $13–$21 specialty cocktails (including one mezcal-based concoction, the New Moon, whose ingredients include foie gras and a mysterious "golden ice moon"), a $68 steak for two, and $24 tacos that feature sturgeon caviar and marrow-poached lobster. — L.T.
Dec. 31, 5:30–2 a.m. (last seating for dinner at 11 p.m.), a la carte. CalaveraOakland.com
[image-15]
Light On! Kwanzaa
For many people, New Year's Eve is a time of retrospection, an opportunity to look back over the past year and reflect on personal progress and setbacks. In that vein, but with a more community-oriented focus, the Oakland Public Library is inviting residents to its West Oakland branch (1801 Adeline St.) to celebrate the fifth day of Kwanzaa, which is dedicated to the principle Nia, or purpose. According to Kwanzaa principles, this day is dedicated to making the collective vocation that of building and developing community. The Oakland Public Library will host a candle-lighting ceremony, including the naming of African ancestors, and presenters will discuss the symbols and principles of Kwanzaa. Attendees will also receive a short historical story and share in rhythms and songs. — E.B.
Dec. 30, 3–5 p.m., Free. OaklandLibrary.org
New Bohemia NYE
New Year's Eve elicits expectations of grandeur that can be stressful — as if every day lived that year didn't count if the last one doesn't trump them all. If you're seeking such a mind-bendingly extravagant night, New Bohemia NYE will calm your anxieties. Held annually inside San Francisco's historic Armory building (1800 Mission St.), past years looked like a mix between Burning Man, Las Vegas' Electric Daisy Carnival, and a sexy vaudeville circus show. The sprawling party will feature four stages, headlined by British DJ duo Stanton Warriors, Dutch-American producer The Scumfrog, London-based tech-funk producer Meat Katie, and also London-based DJ Ben Coda. The Vau de Vire Society will be providing acrobatic theatrics while ten other DJs fill every corner of the festival with pounding bass. Past years have boasted massive luminescent sculptures, industrial playscapes, a forest of lasers, and combinations of the three that can only be described as fantastical large-scale art. But of course, tickets don't come cheap. They range from $70 for general admission to $175 for VIP access to an entire private floor of festivities. — S.B.
Dec. 31, 8 p.m. NewBohemiaNYE.com
Flying Lotus, Clams Casino, and Thundercat
The virtuosic electronic compositions of Steven Ellison, aka Flying Lotus, deftly blend elements of hip-hop, jazz, and noise, so it should be no surprise that he is the grand-nephew of famed jazz pianist Alice Coltrane. Though his instruments of choice are a laptop and drum machine, Ellison's production utilizes nuanced melodies and challenging rhythm structures that evoke his family's boundary-pushing contributions to music in the 20th century. Flying Lotus' experimental edge makes him appeal to hip-hop heads and niche, electronic music fans alike. While his 2012 album, Cosomogramma, was glitchy and frantic with a digitized sonic palette, his latest release, You're Dead!, has a more nostalgic, analog feel with an emphasis on jazz percussion and psychedelic electric guitar instrumentals. Kendrick Lamar and Snoop Dogg lend vocals to the album. (And Flying Lotus has production credits on Lamar's landmark release, To Pimp a Butterfly.) He performs at 1015 Folsom (1015 Folsom St., San Francisco) on New Year's Eve with Thundercat — a bassist, vocalist, and his frequent collaborator — and Clams Casino, another producer of ambient instrumentals with hip-hop roots. — N.V.
Dec. 31., 9 p.m., $75+. 1015.com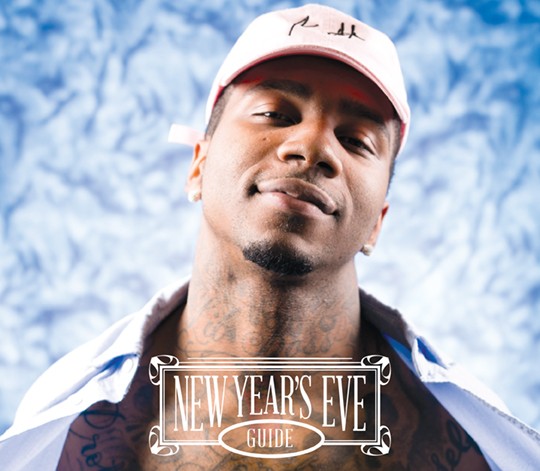 Patti Smith & Her Band, 'Horses' Tour
Forty years ago, 28-year-old Patti Smith released the album, Horses, lending a poet's sensibility to the fury of the New York City punk rock movement. To celebrate the album's anniversary, she's taking the record on tour, playing it in its entirety across Europe and the United States, including over three nights at The Fillmore (1805 Geary Blvd.) in San Francisco. Often called the "godmother of punk rock," Smith's Horses left an indelible mark on the emerging genre while simultaneously carving out a path for women in rock music. Smith described it in a 2004 interview with National Public Radio as "three-chord rock merged with the power of words." Her voice on the album can at times be soft and pleading. But more often, it rises to booming timbres, careens and expands, stretching to the point of breaking. In video recordings of her early performances of the album, Smith trains her steely gaze beyond the audience, infusing the songs with a kinetic, almost frenzied energy. Since the album's debut, the Punk Poet Laureate has released ten more albums, written two memoirs — including Just Kids, which won the National Book Award in 2010 — and was inducted into the Rock and Roll Hall of Fame. Now 68 years old (she'll celebrate her 69th birthday on Dec. 30), it's hard to know when another opportunity to see the songstress live will again come around. — E.B.
Dec. 29 & 30 at 7 p.m., $39.50 or Dec. 31 at 8 p.m., $75. TheFillmore.com
Hoppin' John at FuseBOX
For another low-key alternative to your typical oysters-and-champagne evening, let me kindly direct your attention to West Oakland's FuseBOX (2311 Magnolia St.), one of many wonderful East Bay restaurants that simply plan to serve their usual Thursday night menu this New Year's Eve. Which isn't to say that Ellen Sebastian Chang and Sunhui Chang, the owners of this tiny dynamo of a Korean restaurant, won't have any surprises up their sleeve: Every dinner guest will receive a complimentary bite of Hoppin' John, a peas and rice dish that's traditionally eaten in the American South to bring prosperity in the new year. When Sebastian Chang was a kid, her mother would put a new penny in the pot, and whoever got the coin in his or her bowl would get an extra helping of good fortune. FuseBOX's Hoppin' John will be penny-free, but the sentiment still holds. With all the grim news the world has suffered in the past year, couldn't we all use some good luck in 2016? — L.T.
Dec. 31, 6–9 p.m., a la carte, FuseBOXOakland.com
The Uptown and Hubba Hubba Revue's New Year's Eve Bash
After shutting its doors last November, the Uptown nightclub and its neon guitar signage have sat unused down the street from the Fox Theater (1938 Telegraph Ave., Oakland). But on New Year's Eve, the club will come alight once again — complete with nipple tassels. The grand reopening party will also be a turn-of-the-year burlesque bash featuring a long lineup of scantily costumed dancers including those from San Francisco's famously elaborate and Hubba Hubba Revue. Audiences can expect pin-up bombshells offering variety-show-style antics more engaging than a simple striptease. Hosts will be Kingfish, Alexa von Kickinface, and Maggie Motorboat — the names themselves are enough introduction. Plus, Lee Pression and the Nails will be bringing its sinister swing music to the night, so there will be no shortage of dancing. If you're looking for a throwback event with sharp, retro style for ringing in the new, then the $20 entry ($25 at the door) will be worth it. — S.B.
Dec. 31, 9 p.m.–1:30 a.m. UptownNightClub.com
[image-12]
Shannon and the Clams
Shannon and the Clams has long been a fixture of Oakland's rock scene, and its garage-pop tunes are rife with nostalgia for the doo-wop harmonies of Sixties girl groups and warbled surf guitar licks of the Beach Boys. The trio incorporates these influences into its music through a grittier, more punk-influenced filter: Its distorted instrumentation and Shannon Shaw's robust, guttural vocals lend its music a darker edge. Earlier this year, Shannon and the Clams released its fourth album, Gone by the Dawn, which critics lauded for its savvy use of retro sounds to cobble together a novel aesthetic. Cody Blanchard's guitar playing on the album has a noticeable Americana influence, though it often evolves vintage-sounding, country-western arrangements into psychedelic instrumentation that adds an experimental dimension to the record. Before they head on a national tour, Shannon and the Clams will ring in 2016 at Great American Music Hall (859 O'Farrell St., San Francisco) with the influential San Francisco pop four-piece Sonny and the Sunsets. — N.V.
Dec. 31., 8 p.m., $40. SlimsPresents.com.
Correction: The original version of this report misstated the date for the event, "Light On! Kwanzaa." It is December 30, not 31. It also incorrectly stated that food would be included with the ticket price for La Orchestra la Moderna Tradición's performance at La Peña Cultural Center. Food will be available for purchase from Los Cilantros, which is located in the center's adjacent cafe space.