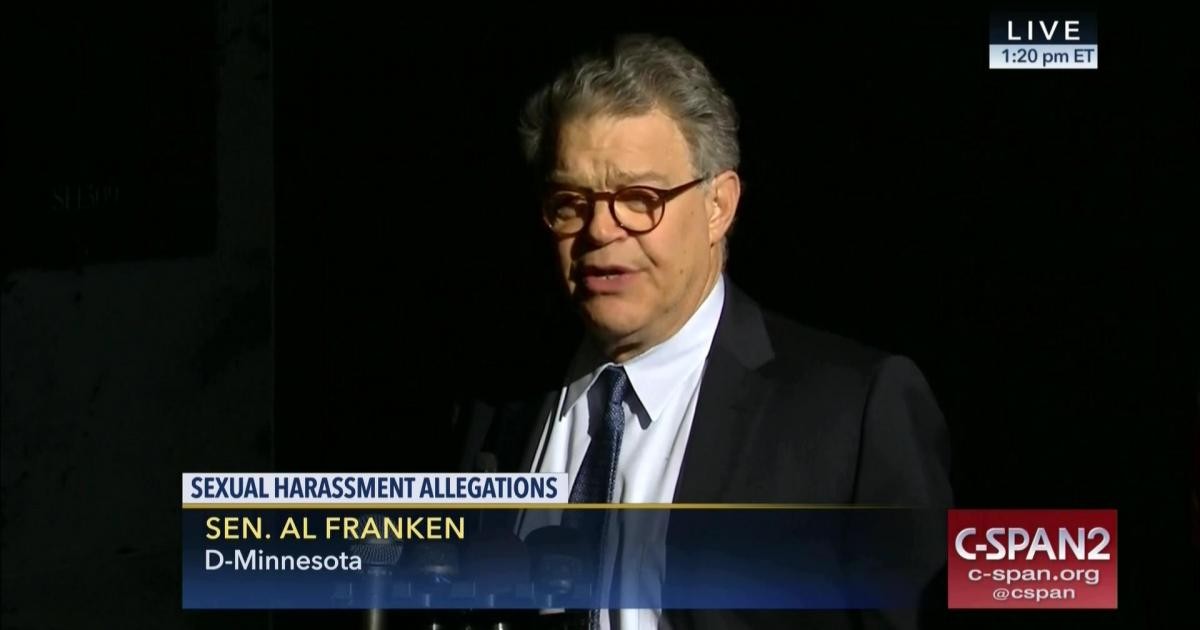 Stories you shouldn't miss for Dec. 7, 2017:
1. U.S. Sen. Al Franken, D-Minn., said today that
he is resigning in a few weeks amid allegations from several women that he sexually harassed them
,
The New York Times
$ reports. During his speech on the Senate Floor, Franken also noted that top Republicans, including President Trump, remain in office despite even more serious allegations against them. "I of all people am aware that there is some irony in the fact that I am leaving while a man who has bragged on tape about his history of sexual assault sits in the Oval Office, and a man who has repeatedly preyed on young girls campaigns for the Senate with the full support of his party," Franken said.
2. Housing prices
jumped nearly 11 percent in October
in the Bay Area, with the median home price reaching $800,000 in the region, reports Richard Scheinin of the
Mercury News
$. The price hikes continued to be spurred by the extreme housing shortage, as the number of homes being sold continues to shrink. The median home price in Alameda County reached $815,000, and it was $580,000 in Contra Costa County.
3. Rent prices, however,
are finally starting to decline in Oakland and Berkeley after years of increases
— although they remain much higher than what most people can afford, reports Frances Dinkelspiel of Berkeleyside, citing reports from Apartment List and Zumper. According to Apartment List, rents have declined 3.8 percent this year in Berkeley, and according to Zumper, Oakland rent prices have dipped by 10.9 percent.
4. About 3,000 Oakland city workers entered their third day of striking today,
but some city officials are hopeful they can reach agreement on new union contracts by tomorrow
, the
East Bay Times
$ reports. "I think we're close, but it's going to require another reconvening tomorrow," said Council President Larry Reid on Wednesday. "The city administrator has to run some more numbers, and I'm hoping we can get this resolved by the end of the week."
5. Alameda Point Partners development team
is proposing to build a 200-unit apartment project
on the former Naval base as part of the "Site A" development plan, reports Peter Hegarty of the
East Bay Times
$. The four-story apartment project would the first of a development plan for the base that will ultimately include 1,425 new homes.
6. Former Oakland Fire Capt. Richard Chew, 58,
was sentenced to 150 days in jail after pleading guilty to possessing child pornography
, reports Sam Richards of the
East Bay Times
$.
7. And the Southern California wildfires
continue to burn out of control
, the
LA Times
$ reports. Officials say at least one person has died in the wind-fueled blazes, which have burned tens of thousands of acres and shut down freeways throughout the region.
$ = news stories that may require payment to read.