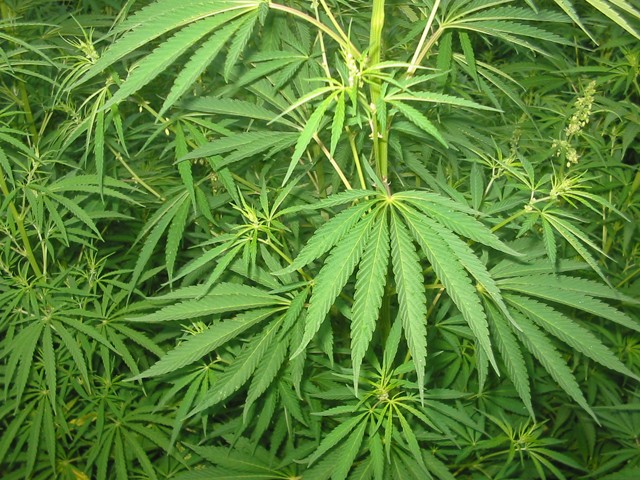 Stories you shouldn't miss for Feb. 1, 2018:
1. The city of Oakland awarded
eight more cannabis dispensary permits
, raising the total of legal weed sellers to 16 in the city, reports Kimberly Veklerov of the
San Francisco Chronicle
. The city awarded four pot-selling permits to general applicants based on criteria that included whether they will hire Oakland residents – they are: Kanna Inc., Have a Heart, Ron Leggett, and Three Turkeys Management LLC. In addition, the city gave four permits via a lottery to equity applicants: Alphonso T. Blunt Jr.; Marshall Crosby; Rickey McCullough; and Zhongzhang Yan.
2. Internet radio company Pandora – one of Oakland's largest private employers – announced that
it's laying off 5 percent of its local workforce and plans to expand in Atlanta because the Oakland area is too expensive
, reports Rex Crum of the Bay Area News Group$. Pandora said Atlanta provides "a significant opportunity to add instrumental talent in a region with lower costs than the company's headquarters in Oakland."
3. Alameda Police Chief Paul Rolleri
is asking the city council to allocate $500,000 for license plate readers to be installed on the island's borders with Oakland
, reports Peter Hegarty of the
East Bay Times
$. The camera would be installed "near the Webster and Posey tubes and near the bridges that link Alameda with Oakland, as well as at Doolittle Drive and Harbor Bay Parkway, and at Ron Cowan and Harbor Bay parkways." Rolleri claims the cameras will lower crime. The city of Piedmont installed similar cameras on its borders with Oakland in 2013.
4. California
is flush with so much tax revenue that the state will have to start spending more money soon
on infrastructure or other services or provide tax refunds to residents, reports Adam Ashton of the
Sacramento Bee
$. The state's rainy-day reserve is expected to reach its maximum allowed by law – $13.5 billion – next year.
5. The San Francisco District Attorney's Office said
it will move to clear the records or reduce convictions of people convicted of marijuana offenses
that are now no longer unlawful under Prop. 64, reports Evan Sernoffsky of the
San Francisco Chronicle
$.
6. Investigators in Richmond are working
to determine the cause of a large scrap metal fire earlier this week that prompted a shelter-in-place order for city residents for 10 hours
, the
East Bay Times
$ reports. No one was injured in the blaze at Sims Metal Management.
7. Law enforcement officials say they've broken up
a massive car-break-in ring in which thieves stole laptops and other electronic equipment and then shipped them to Vietnam
for sale on the black market, reports Robert Salonga of the
Mercury News
$. Authorities announced charges against nine residents from Oakland, San Francisco, and San Jose.
8. And California might have
to spend $100 million in public funds to dismantle two off-shore oil rigs
off the Ventura County coast, because the companies that owned the rigs went bankrupt last year, reports Laurel Rosenhall of CalMatters.
$ = news stories that may require payment to read.