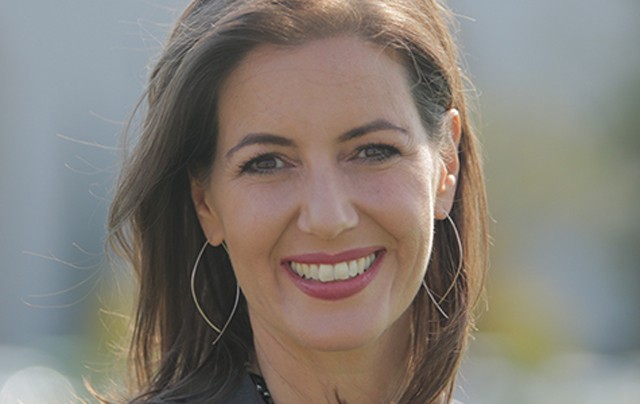 Stories you shouldn't miss for Feb. 22, 2018:
1. Oakland Mayor Libby Schaaf and other big city mayors in California
are pushing the state to spend $1.5 billion from its reserve to help address homelessness
, reports Katy Murphy of the Bay Area News Group$. In response to Schaaf and other mayors, Assemblymember Phil Ting, D-San Francisco, introduced legislation that would earmark $1.5 billion of the state's $6.1 billion reserve for cities to use. "As one of the wealthiest and most innovative places in the world," Schaaf said, "California can and must do better."
2. BART police released body-camera footage of a fatal shooting by a transit cop near the West Oakland BART station, and the video
raises questions as to whether the killing was justified
, the
San Francisco Chronicle
$ reports. The video shows BART Officer Joseph Mateu running toward two men who were struggling with each other after shots were fired, and then Mateu shot one of the men – Sahleem Tindle, 28 – in the back as he kneeled on the ground. It's also not clear from the video whether Tindle had the gun when Mateu killed him. Tindle's family is calling on BART to fire Mateu and for authorities to prosecute him.
3. State lawmakers are considering legislation that would
strip teens of their drivers' licenses for a year if they test positive for marijuana
, reports Peter Fimrite of the
San Francisco Chronicle
. But cannabis advocates say the bill by state Sen. Jerry Hill, D-San Mateo, is unworkable and will lead to unnecessary targeting of youth because marijuana stays in people's systems for long periods of days or weeks – long after they were high.
4. Cities and counties
are more to blame for blocking new housing in California than the state's main environmental law
– the California Environmental Quality Act (CEQA), reports Liam Dillon of the
LA Times
$, citing a new analysis by researchers at UC Berkeley and Columbia University. Pro-housing advocates have often blamed the misuse of CEQA for blocking new housing, but the researchers found that restrictive zoning laws are more responsible for the state's extreme housing shortage.
5. The state Senate
may move today to expel Sen. Tony Mendoza, D-Artesia, for rampant sexual harassment
, the
LA Times
$ reports. Mendoza would be the first California legislator expelled from the Capitol since 1905.
6. The U.S. Supreme Court
is taking up a case on Monday that could devastate unions nationwide and severely curtail their political influence
, reports Bob Egelko of the
San Francisco Chronicle
. The case, which is backed by the Trump administration, seeks to invalidate the ability of unions to charge non-union members fees to represent them in bargaining for pay and in disciplinary actions.
7. Oakland-based Pandora Media
posted a $518.4 million loss in 2017
as it shed listeners, but the internet radio company also
recorded better-than-expected revenues in the fourth quarter
of the year, the
San Francisco Chronicle
and
East Bay Times
$ report. Pandora recently slashed 5 percent of its local workforce and announced plans to expand in Atlanta because the Oakland area is too expensive.
8. And President Trump doubled-down on his zealous pro-gun stance in the wake of the Florida high school mass killing, saying he thinks
teachers should be armed with guns in the classroom
, the
Washington Post
$ reports.
$ = news stories that may require payment to read.