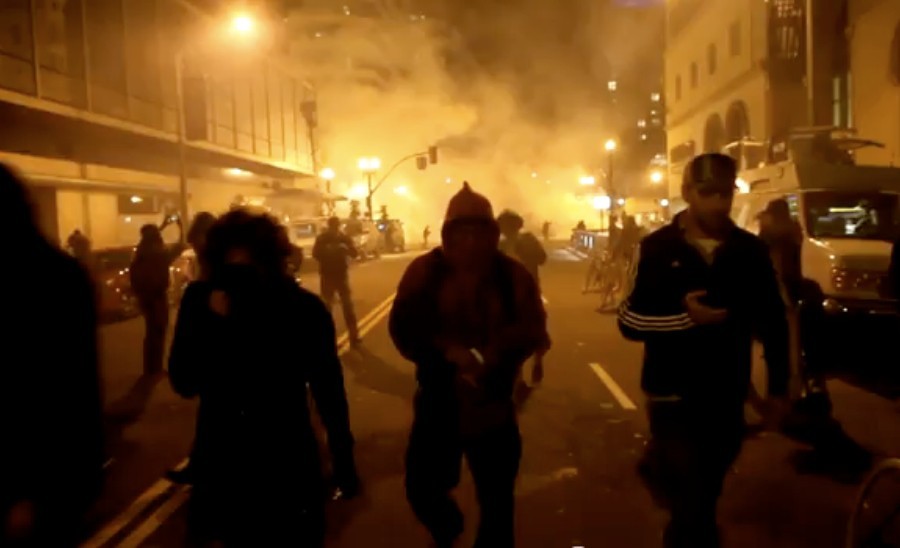 News you don't want to miss for July 30:
1.
"A federal magistrate extended his previous restrictions against use of force by Oakland police Wednesday, prohibiting officers from using tear gas or flash-bang grenades against demonstrators, except when necessary to prevent serious injury or substantial property damage, and barring all use of wooden or rubber bullets and pepper-ball projectiles,"
the
San Francisco Chronicle
reports. The injunction will remain in effect indefinitely. $$
2.
An Alameda County sheriff's technician is alleged to have smuggled a cell phone and methamphetamine into Santa Rita Jail
, KPIX reports. The technician and an inmate allegedly sought to split profits from the sale of the narcotic to other prisoners.
3.
The U.S. economy contracted by a record-shattering 32.9 percent between April and June
, the
Associated Press
reports.
In California, the number of jobless claim jumped to 9.1 million since the beginning of the pandemic last March
, the
San Francisco Chronicle
reports.
4.
The California Supreme Court unanimously upheld a law that prohibits public employees from pension spiking
, an action that allows them to boost their pensions earning by increasing their last year's annual pay, the
Los Angeles Times
reports. The lawsuit was filed by the Alameda County Deputy Sheriff's Association. $$
5.
"The pastor of The Way Church in Berkeley on University Avenue says someone tried to burn the building down, less than twelve hours after church leaders put up a "Black Lives Matter" banner in the front of the building,"
KTVU reports.
6.
The Oakland City Council on Tuesday night passed a resolution vowing to block federal law enforcement officers from entering the city as seen recently in Portland
, ABC7 reports.
7.
A's general manager Billy Beane is involved with a investment group seeking to raise $500 million for a sports-related purpose
,
Sportico
reports. Are the A's for sale? Is Beane and others laying the groundwork to potentially buy the team?
$$ = Stories you may have to pay to read.