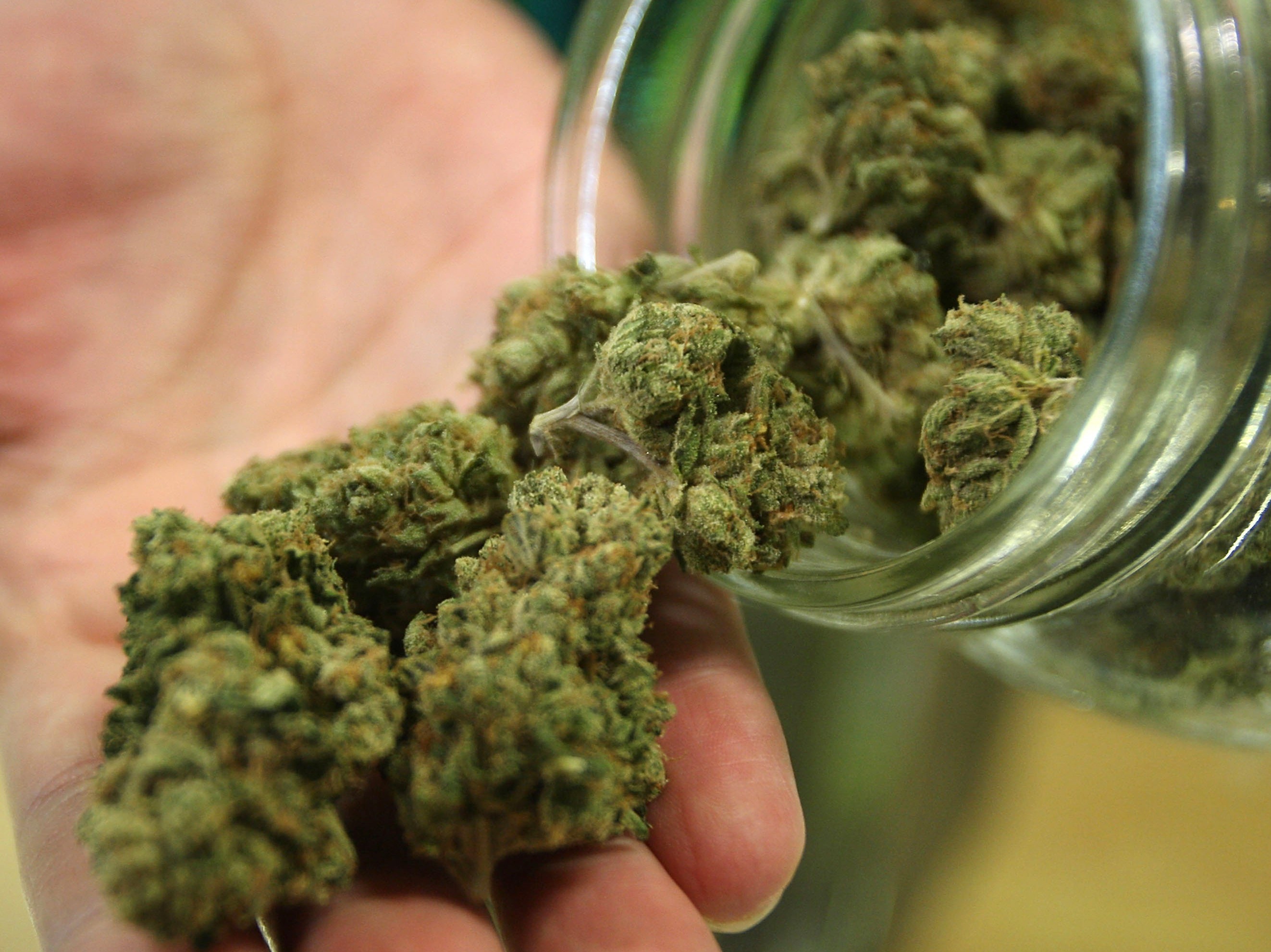 Stories you shouldn't miss for Dec. 27, 2018:
1. California's legal cannabis market
has been mostly a bust
so far because of a complex regulatory framework and the decision by numerous cities to ban the sale of weed, reports Patrick McGreevy of the
LA Times
$. State officials had hoped to permit 6,000 cannabis shops in the first few years of legalization but only licensed 547 in 2018. In addition, the state had projected that legal pot would produce about $1 billion in annual tax revenue but it's only expected to generate $471 million this fiscal year.
2. Alameda teachers and the school district have reached a tentative deal that calls for
a 4.5 percent pay raise this year
, reports Peter Hegarty of the
East Bay Times
$. Teachers must still vote on the tentative deal, and the Alameda school board is expected to vote on it on Jan. 22.
3. Oakland teachers, meanwhile,
are preparing to strike soon
as contract talks with the cash-strapped school district remain at an impasse, reports Theresa Harrington of EdSource. The teachers' union is demanding a 12-percent raise over three years, along with class-size reductions. The school district, which is facing a $30 million budget deficit, is offering a 5 percent pay bump over three years.
4. A new report commissioned estimated that
Alameda County needs to triple its annual spending to $334 million to deal with the county's homelessness crisis
, reports Kimberly Veklerov of the
San Francisco Chronicle
$. "The county spends about $106 million a year on homeless-related programs and subsidizes 3,000 permanent housing units. The report from Everyone Home, which was started by Oakland, Berkeley, and county agencies, says those numbers should be $334 million and 9,000."
5. Bay Area bridge tolls
will increase by $1 on Jan. 1
, rising to $7 on the Bay Bridge and $6 at other state-run spans in the region, Bay City News reports. The toll hikes are were previously approved by voters and will generate more funding for mass transit and other transportation needs.
6. And the federal government
shut down could extend indefinitely
as President Trump hardened his demand for $5 billion in taxpayer funds to finance the launch of his controversial border wall, the
Washington Post
$ reports.
$ = news stories that may require payment to read.