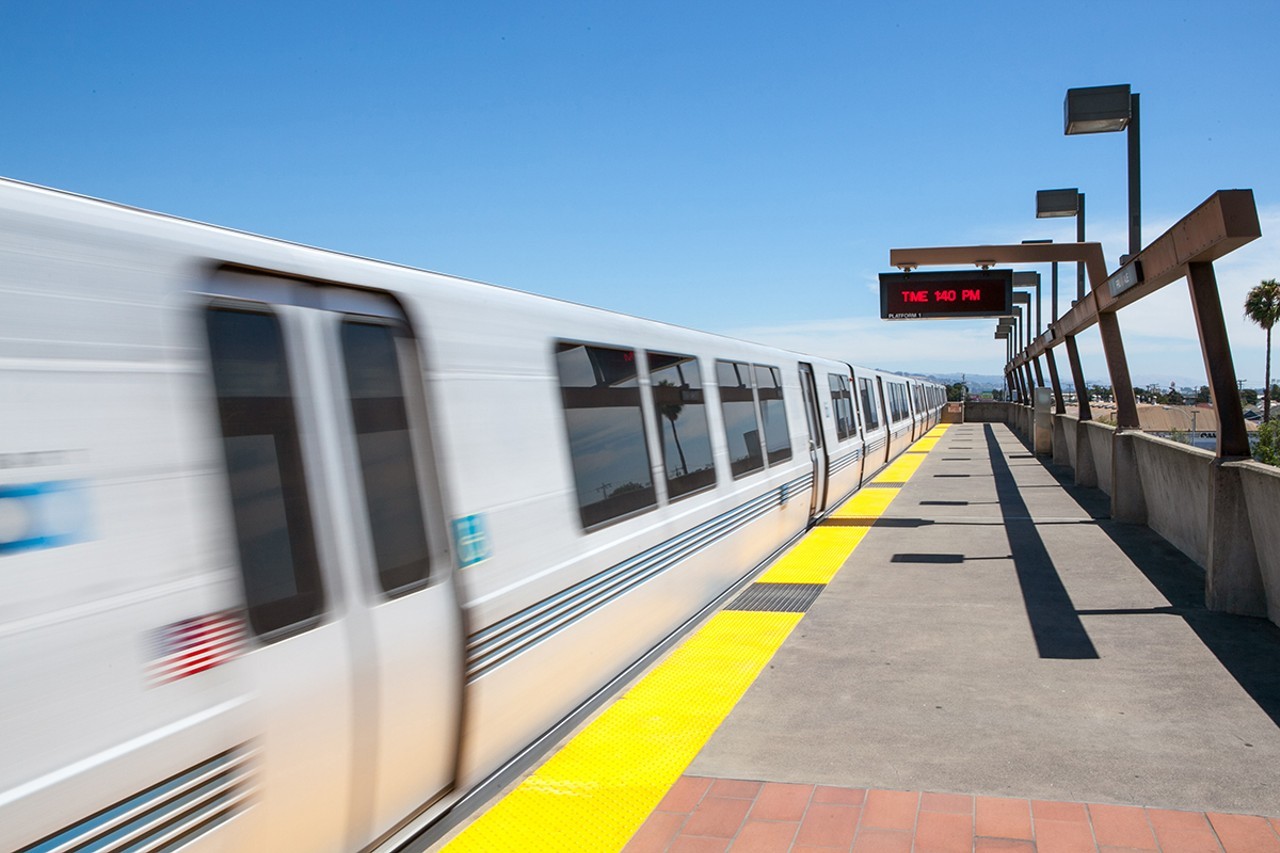 News you don't want to miss for Oct. 22:
1.
BART may have to cut costs and pare its workforce as the pandemic continues to ravage the transit agency
, the
San Francisco Chronicle
reports. Federal dollars have greatly helped BART's finances as ridership plummeted during the shelter in place. A large shortfall, however, is on the horizon. $$
2.
Indoor dining in Alameda County will return this Friday, but with limited capacity
,
SFGate
reports. Restaurants will be allowed to open with 25 percent capacity, as will movie theaters, and gyms, among other types of businesses.
3.
"An armed suspect held a person hostage at a store in East Oakland for several hours before letting him go unharmed, police said Thursday. The gunman remained barricaded in an ongoing police standoff,"
KPIX reports. The suspect is wanted in connection with a double homicide.
4.
Uber drivers are alleging in a lawsuit that the ride-hailing company is violating state law by inundating their app with messaging in support of Proposition 22, the statewide initiative funded by Uber, Lyft, and DoorDash
,
The Verge
reports.
5.
A policy prohibiting homeless encampments near residential areas, schools, parks, and businesses was unanimous approved by the Oakland City Council on Tuesday night
, KRON reports.
6.
Oakland city officials also ended the police department's participation in the FBI's Joint Terror Task Force late Tuesday night
, the
East Bay Citizen
reports. The move was made out of fears the federal government has targeted minority groups, such as Muslims.
7.
Two Oakland Athletics were nominated for Gold Gloves, the trophy given for defensive excellence
,
Sports Illustrated
reports. First basemen Matt Olson and Centerfielder Ramon Laureano are finalists in their respective positions, but third basemen Matt Chapman, a former Gold Glover, was left off the list.
$$ = Stories you may have to pay to read.