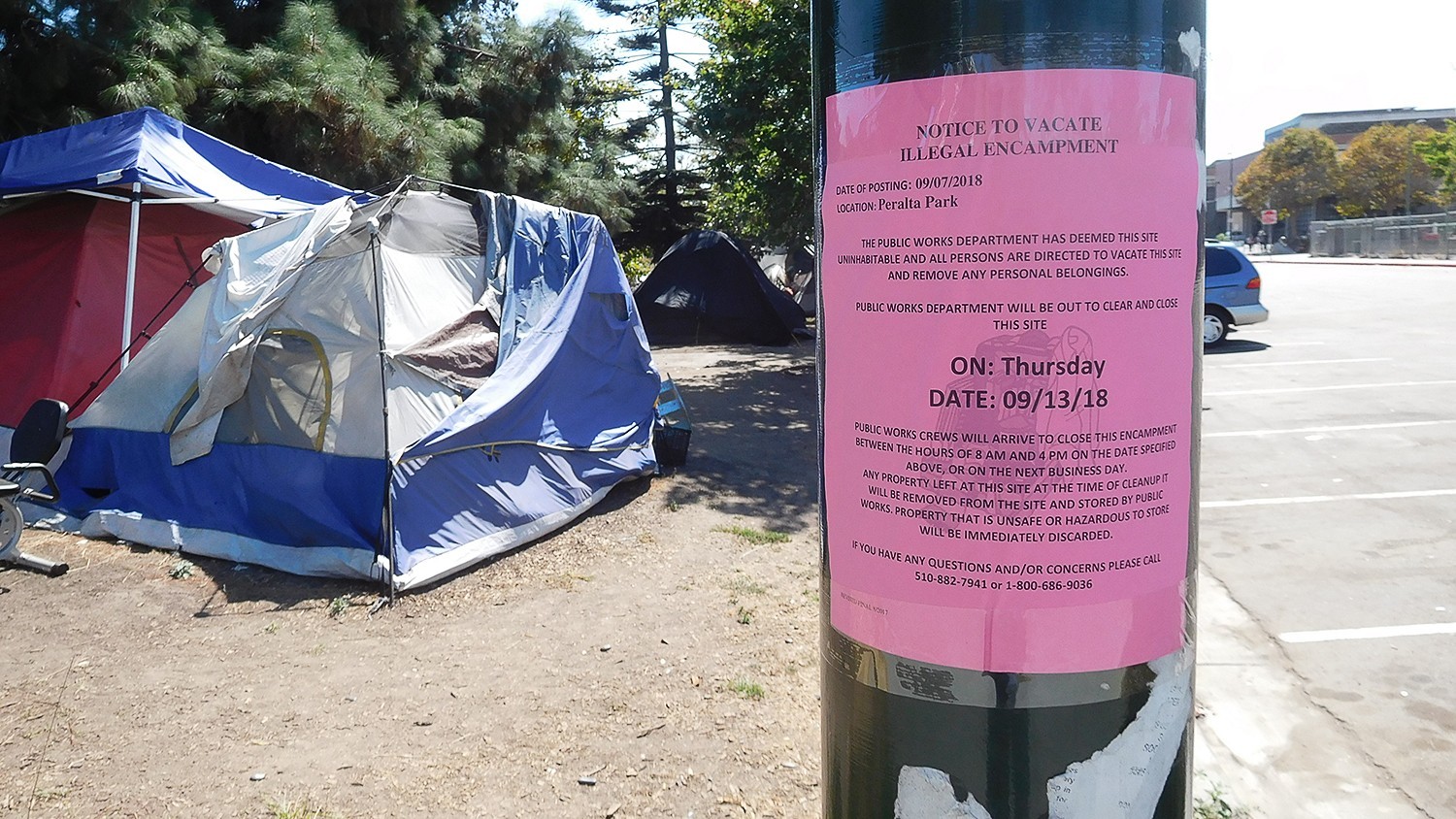 Stories you shouldn't miss for Nov. 29, 2018:
1. Alameda County has decided
to spend an additional $90 million on homeless services, boosting its three-year budget for homeless programs to $340 million
, reports Peter Hegarty of the
East Bay Times
$. But while homeless advocates applauded the additional spending, they say the county is still not doing enough and that the cost to help unsheltered people in the county is at least $300 million a year.
2. PG&E officials said in a filing with state regulators that they decided to not turn off power on the day that the horrific Camp Fire ignited
because it wasn't windy enough to warrant such a move
, the AP reports. The utility, however, did not specify what wind speeds at which it would've cut power in the region. The Camp Fire killed at least 88 people and destroyed 13,000 homes, making it the deadliest and most destructive blaze in state history.
3. California Democratic Party chair Eric Bauman
said he's entering alcohol abuse treatment following allegations that he sexually harassed party workers
, reports Alexei Koseff of the
Sacramento Bee
$. Bauman is on leave from his position as party chair as the investigation into his actions continue.
4. East Bay Congressmember Barbara Lee
narrowly lost her bid to become House Democratic caucus chair
, reports Casey Tolan of the Bay Area News Group$. Lee lost by 10 votes to Rep. Hakeem Jeffries, "a New Yorker who's seen as a rising star in the party and a potential future speaker of the House."
5. Heavy rains this morning caused flooding in downtown Oakland,
forcing the shutdown of the 20th Street entrance to the 19th Street BART statio
n, reports Gwendolyn Wu of the
San Francisco Chronicle
.
6. And Michael Cohen, the former personal lawyer of President Trump,
pleaded guilty today to lying to Congress about meeting with Russian officials in 2016
,
The New York Times
$ reports. Cohen admitted that he met with Russians during the middle of the presidential campaign over Trump's plan to build a tower in Moscow. Cohen's admission directly contradicts claims by Trump that he had no business in Russia during the campaign.
$ = stories that may require payment to read.