Stories you shouldn't miss:
1. The Democratic-controlled US Senate voted 52-48 today to kill filibusters for all presidential nominees except for Supreme Court appointments, a historic move that is expected to result in the quick approval of numerous nominations made by President Obama that have been held up by Republicans, Politico reports. Since Obama took office, Republicans have used the filibuster — which requires a super majority of sixty votes in the one hundred-member Senate to overcome — to block an unprecedented number of presidential nominees. But after today, the president's nominees will only need a simple majority of Senate votes to be seated.
[jump]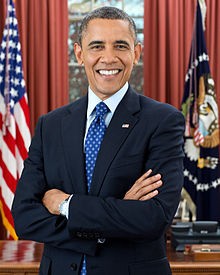 2. The state nonpartisan legislative analyst is projecting that California will end the fiscal year with a budget surplus of at least $2.4 billion, thanks to an improving economy and the passage last year of the tax measure Prop 30, the Chron reports. It's the first time in a decade that the state has been projected to have a surplus of funds.
3. The state's water supply is in deep trouble despite the recent rainstorms, and officials announced that California's water system might only be able to allot 5 percent of water requests this year, the Chron reports. A lack of precipitation over the last two winters has left the state's major reservoirs at far below normal levels.
4. The private contractor that is supplying Oakland's landmark municipal ID and debit card program has slashed fees after only a small number of residents signed up for the debit cards because of its high fee structure, the Trib reports.
5. And three San Jose State students have been charged with hate crimes after they allegedly tormented an African-American student during a series of racist hazing incidents last month that included racial slurs and the locking of a bike lock around the student's neck, the Mercury News reports.