Stories you shouldn't miss:
1. President Obama announced changes to the Affordable Care Act today that would allow insurance companies to continue selling health-care policies that previously were to be canceled, the Washington Post$ reports. The president's announcement was intended to address a controversy that erupted when millions of Americans began receiving notices in recent weeks that their insurance policy was going to be canceled because it didn't meet the coverage requirements under Obamacare. The cancellation notices sparked a firestorm of criticism because the president had promised repeatedly that people could keep their insurance policy if they liked it. Under the changes announced today, insurance companies can continue selling existing plans for the next year. The president cautioned, however, that some insurance companies might choose not to sell the old plans.
[jump]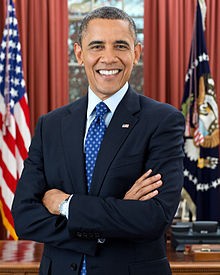 2. California's Obamacare website — which has not been plagued by the problems endured by the federal site — leads the nation with the most signups so far, with about 60,000 since it launched October 1, the Mercury News reports. In fact, states that developed their own websites have accounted for the vast majority of Obamacare signups to date.
3. The percentage of homeless people with severe mental illness surged 35 percent in the past two years in Alameda County, the Trib reports. The number of mentally ill homeless people skyrocketed from 818 to 1,106. Overall, the total number of homeless in the county increased slightly to 4,264 — 86 more people than in 2011.
4. The Bay Area housing market, which had been red hot earlier this year, continued to cool in October, although housing prices were still much higher than a year ago, the Mercury News reports. Alameda County's median sale price last month was $568,000, an increase of 35 percent from the same month in 2012, but down nearly 4 percent from this summer. In Contra Costa County, the median sale price was $395,000 — a 32 percent from last year, but a decrease of 12 percent from July.
5. And new UC President Janet Napolitano announced that she would seek to freeze tuition for UC students and make it easier for community college students to transfer to UC campuses, Mercury News reports.