Stories you shouldn't miss:
1. Two state lawmakers will introduce today legislation that would
eliminate the personal belief exemption for vaccines
in California in response to the latest measles outbreak, the
Mercury News
$ reports. California is one of only seventeen states nationwide that allows parents to cite their personal beliefs in rejecting vaccines for their children. As a result, numerous regions in the state have large numbers of unvaccinated kids, thereby raising the risk of more disease epidemics.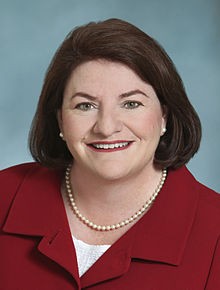 2. State Assembly Speaker Toni Atkins is pushing a bill that would create
a $52 annual fee per car
– rather than an increase in the gas tax — in the state to pay for road repairs, the
Chron
reports. The use fee would generate about $1.8 billion a year. The Brown administration has identified about $59 billion in unmet transportation needs in the state.
[jump] 3. Facebook recently
closed down Harborside Health Center's Facebook page
, even though the Oakland medical cannabis dispensary has broken no laws, the
Chron
$ reports. Instagram, which is owned by Facebook, did the same thing. Facebook's explanation? "We remove any promotion or encouragement of drug use."
4. State Attorney General Kamala Harris
has appealed a federal judge's decision that overturned California's ban on foie gras
, the
SacBee
$ reports.
5. Anthem health insurance company revealed that
hackers have accessed its database of 80 million users
, the
LA Times
$ reports.
6. And in a move that promises to be a boon for consumers and tech startups, the FCC has decided to
move forward with net neutrality
, the
Chron
reports.