Stories you shouldn't miss: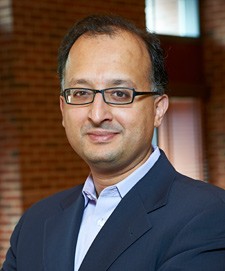 1. UC Berkeley Law School Dean Sujit Choudhry i
s on leave for sexually harassing his assistant
, and the university is under fire for its handling of the case, the Bay Area News Group$ reports. Choudry's actions only came to light because his assistant, Tyann Sorrell, sued the university. A campus investigation concluded that Choudhry had violated the university's policies on sexual harassment, but allowed Choudhry to keep his faculty position, and only cut his pay by 10 percent. Choudhry also stepped down from his job as dean of the law school.
2. Bay Area transportation funds
are being slashed by up to $96 million because of plunging gas prices
, a development that means several key transit and infrastructure projects in the region will not be completed, the
Chron
$ reports. Governor Jerry Brown called on the legislature last year to raise taxes to pay for billions of dollars of needed infrastructure upgrades throughout the state, but Republican lawmakers declined to do so.
[jump] 3. State lawmakers
are poised to raise the legal age for smoking tobacco from 18 to 21
, the AP reports (h/t Rough & Tumble). Lawmakers also plan to regulate e-cigs like cigarettes in the state.
4. California Assemblymember Lorena Gonzalez, D-San Diego, has introduced legislation that would allow
gig workers, like drivers for Uber and Lyft, to unionize
in the state, the
Chron
reports. Last year, the Seattle City Council approved a law allowing gig workers to organize.
5. The California Supreme Court said that Governor Brown
can continue collecting signatures for his prison-reform ballot measure while the high court mulls a legal challenge to the measure
, the AP reports (via the 
Orange County Register
, h/t Rough & Tumble). Prosecutors have sued to block Brown's measure, because they oppose the early release of nonviolent inmates.
6. And the powerful Westlands Water District, which is controlled by wealthy agribusiness interests and would be one of the main beneficiaries of the governor's giant water tunnels plan,
cooked its books in order to hide its financial problems from investors
, the
LA Times
$ reports, citing a US Securities and Exchange Commission investigation.