Stories you shouldn't miss:
1. Oakland A's President Mike Crowley said the team is ending negotiations for a ten-year lease extension at the Oakland Coliseum, following a dispute with Coliseum officials over millions of dollars in unpaid fees and public subsidies, the Trib$ reports. Crowley was angry about comments made Wednesday by Coliseum board President Nate Miley, who said the A's owed the City of Oakland and Alameda County, which share ownership of the Coliseum, $5 million in parking revenues. Miley also stated that the A's, as part of the team's ten-year lease request, proposed to keep that money. Miley also said the A's had expressed interest in possibly building a new ballpark at the Coliseum site.
[jump]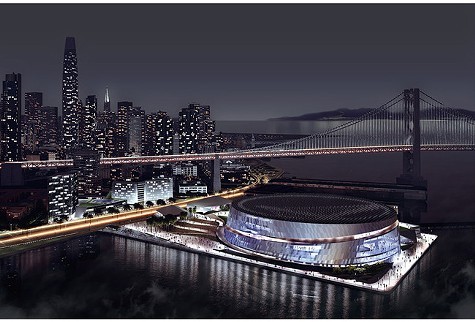 2. Coliseum officials also said that attorneys for the Golden State Warriors have informed them that when the team moves to it new arena in San Francisco in 2018, it will stop paying the debt related to the remodel of Oracle Arena, leaving local taxpayers on the hook for about $62 million in unpaid bills, the Trib$ reports. Under the Warriors lease agreement at the Arena, the team pays $7.4 million a year to cover the debt service from the remodel. But, according to Coliseum officials, the team's lawyers say the Warriors intend to stop making those payments when the team leaves town — even though the Warriors lease includes a clause that states that it will pay off all the debt.
3. Marc and Lynne Benioff, who have already donated $200 million to UCSF Children's Hospital and Children's Hospital Oakland, announced that they, along with the Bill and Melinda Gates Foundation, are donating another $100 million to UCSF to fund research into premature birth, the Chron reports.
4. Governor Jerry Brown appointed Oakland resident Jodi Remke, the presiding judge of the California State Bar, to become the new executive director of the state Political Fair Practices Commission — the state's main watchdog of political campaign law, SF Gate reports.
5. And federal scientists have located the 202-foot-long passenger ship, the City of Chester, which sank in 1888 in the shipping channel near the Golden Gate Bridge, the Chron reports.
$ = news stories that may require payment to read.