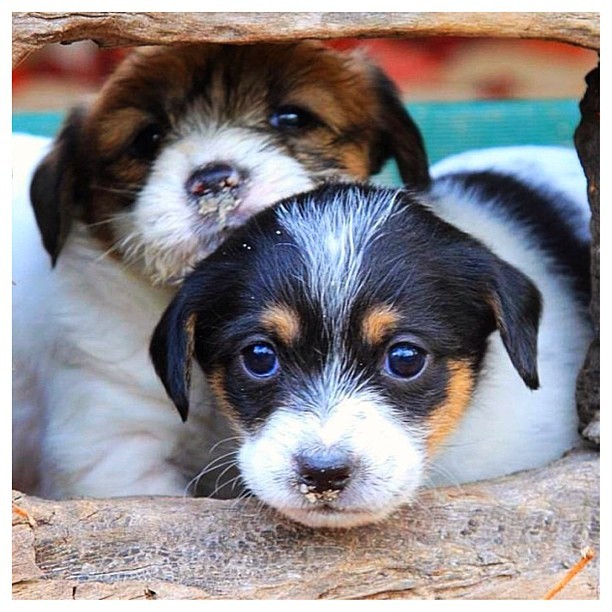 If the recent 
KTVU
story were a question on
Jeopardy
, it might go like this:
Answer: Person who threw three adorable terrier puppies into a trash bag in Pleasant hill.
Question: What is a monster?
See Also:
Oakland Is Killing Adoptable Dogs
Plastic Dog Toys May Be Toxic

[jump] Thankfully, the three pups, which were estimated to be no older than five weeks and under two pounds, were rescued by a man and woman who came across the dogs in a tied-off trash bag in Pleasant Hill's Paso Nogal Park. The man and woman took the pups home, fed them, and washed them, then brought them to their local shelter. Despite the attempt to suffocate them, the pups sustained no noticeable damages or injuries, Rick Golphin, deputy director of Contra Costa Animal Services, told
KTVU
. He also said that the puppies were transferred to one of the shelter's rescue partners for temporary foster care until the are old enough to be adopted.
UPDATE Puppies rescued from trash bag too young to adopt http://t.co/MY6q1WUdc8 pic.twitter.com/XJkbl1p3ae

— KTVU (@KTVU) January 22, 2015
Due to the pups' fifteen minutes of fame, Golphin noted that it wouldn't be too hard to find homes for the pooches, and encouraged people to adopt one of the many other dogs available at the county shelter.
And, if anyone has any information about the
monsters
pups' former owners, they can call Contra Costa Animal Services at 925-335-8366.
Follow @
annapulley
on Twitter. She's not a monster.