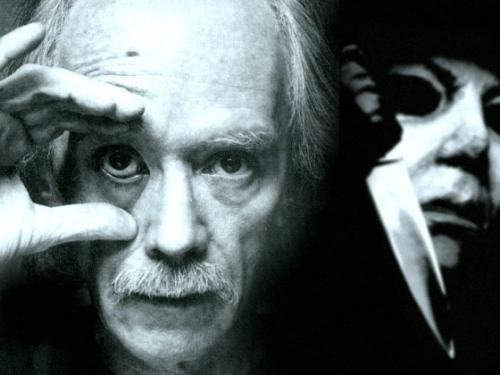 John Carpenter's filmed some of the most legendary horror flicks ever.
Halloween
,
They Live
,
Escape from New York
— he's the mind behind these classics.
But most casual moviegoers probably don't realize that the man is responsible for some of the most crucial soundtrack's in the history of movies. For instance, he
directed and scored fifteen of his features
, including the aforementioned.
That's why it's so cool that Carpenter will be bringing his
John Carpenter: Live Retrospective roadshow to Uptown's Fox Theater tomorrow, Friday, June 17
. The music this evening will come from his
Lost Themes albums
, which were released in the past couple years and is his first non-cinema musical releases. But he'll also be busting out themes from his flicks.
And so, in the spirit of celebrating some of the most awesome soundtracks from flicks that scared the crap out of you, my three favorite John Carpenter themes:
They Live
is quintessential weirdo Carpenter. Part horror, part criticism of the 1 Percent, it follows a drifter in Los Angeles who discovers that rich people are really aliens. Pretty odd stuff. And this score — a blend of '80s and Wester a la Ennio Morricone — is pretty unforgettable.  
It's the main theme to
Halloween
, what more can I say — except that, in true Carpenter fashion, it's by no means your lowest-common-denominator horror theme, what with staccato, pulsing strings and high-power dynamics. This one is delicate, mysterious, psychological. So good!
The Fog
 score intrigues with its penchant for ambient. In fact, if I patched a few of these tracks into, say, a Kompakt label collection, you might actually buy it as belonging to the genre.
John Carpenter: Lost Themes is this Friday, June 17, at the Fox Theater (1807 Telegraph Ave., Oakland; 8 p.m.; $39.50-$59.50; all-ages; TheFoxOakland.com).