A three-day rock show is coming* to Oakland in May. 
PRF West Coast
, happening on May 2-4, will feature a lineup of local and nonlocal noise rock, punk rock, and metal bands, including locals Kowloon Walled City, Porch, Eugene S. Robinson of Oxbow, Victory and Associates, Cartographer, Hurry Up Shotgun, Generalissimo, and the Loyalists, as well as Chicago's Nonagon, Chico's West by Swan, LA's Cinder Cone, Toronto's Practice Wife, and Austin's The Gary, among others.
Oakland residents Benjamin Abraham and Conan Neutron (of Victory and Associates) are organizing the three-day show, which is slated to be held at new music venue Leo's, located in the former Leo's Pro Audio building at 5447 Telegraph Avenue, pending approval from the city's planning commission on April 19. It will be the first West Coast iteration of 
PRF BBQ
, which was first held in Chicago in 2009 and has since expanded to New York and other cities. The barbecue/music festival began as a way to bring together members of the 
online forum
 on ElectricalAudio.com, the website of the Chicago studio of famed rock producer Steve Albini. Although the online forum started as a way to discuss issues regarding recording, it "kind of morphed into this really organic community about DIY punk," said Abraham, whose band, Methodist, played the New York PRF in 2011, when he was living there at the time. (PRF stands for "Premier Rock Forum" — a "sarcastic, inside joke which stuck," said Abraham.)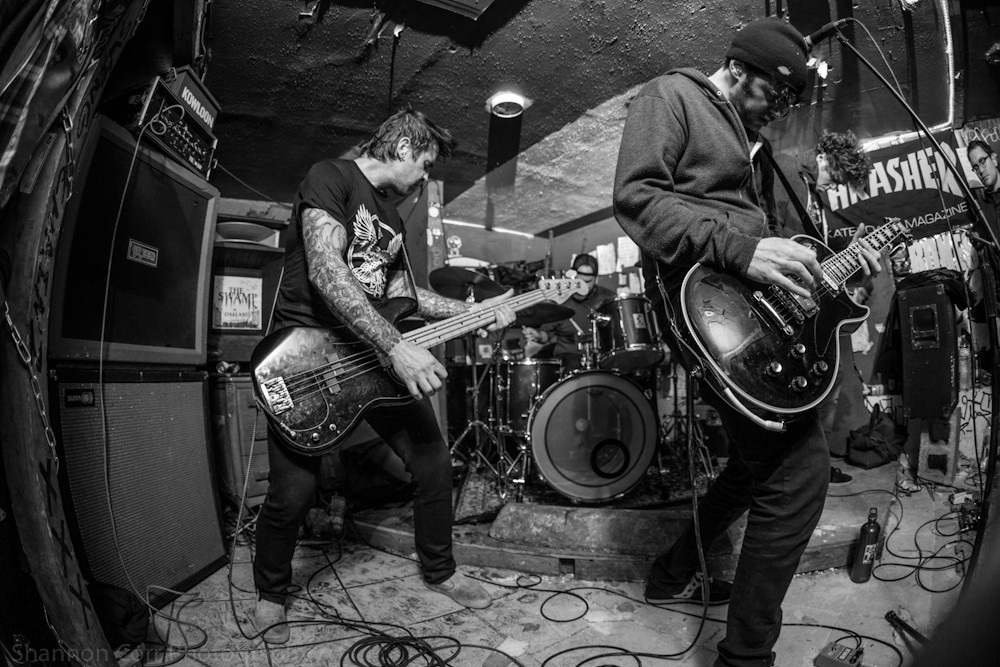 [jump]
When Abraham moved out to the Bay Area to go to school in August 2012, he thought there should be a PRF event here as well. He posted about the idea on the Electrical Audio forum and got a positive response, he said. While the West Coast event features many local bands, the ultimate goal of the PRF BBQ is to bring "bands and friends together from all over the country to play music and hang out for a weekend," said Abraham. The lineup is almost complete, while the food aspect— which will likely involve food trucks — is still being decided on. 
Tickets are on sale now
: $30 for a three-day pass, $12 per day, or $15 at the door. Neutron added that he and Abraham are encouraging attendees to buy three-day passes so that people will hang out all weekend. Contrary to the atmosphere at most music festivals, PRF West Coast aims to be more of an event. "It's not just a show, it's very much a community experience," said Neutron, whose band has played multiple PRF events.
Abraham said he and Neutron initially thought about holding part of the event in San Francisco, but it proved to be logistically difficult. In Oakland, they had access to new venue Leo's, as well as a lot of great bands. "It's such a fertile and communal DIY scene – it made a lot of sense [to hold it in Oakland]," said Abraham. And considering the 
apparently precarious state of the music scene in San Francisco
, holding the event in Oakland seems to make sense.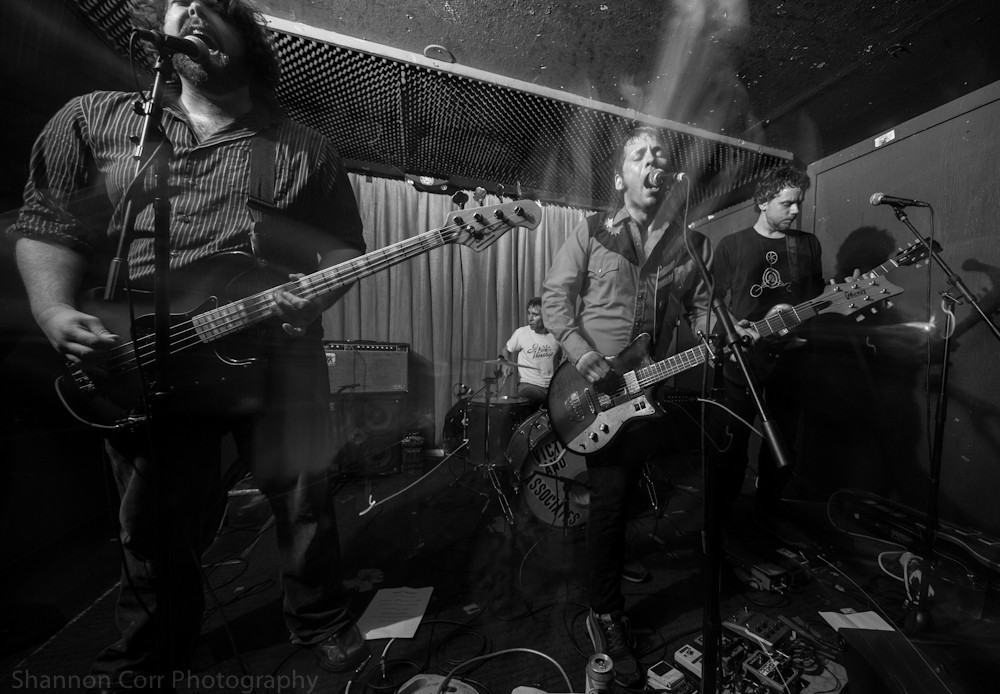 As the
Express
previously reported
, Leo's is owned by the Parish Entertainment Group, which also operates The New Parish in Oakland and Brick and Mortar Music Hall in San Francisco. The space will also feature a restaurant, ensuring that the venue can host all-ages shows, and a clothing store, according to co-owner Jason Perkins.
*A planning commission meeting was scheduled to discuss the venue in early March, but the item got pushed to April 19. Perkins said the commission has asked that the New Parish Group open the restaurant simultaneously as the music venue, and plan for parking. If the venue isn't able to open in time for PRF, Perkins said the event will be held at one of his other venues (we assume he meant the New Parish, since Brick and Mortar is already booked for those dates). When reached by phone today, Abraham said he wasn't aware of the logistical hold-up and planned to look into it.
In the meantime, here's the scheduled lineup:
FRIDAY May 2
6:30
Squab Squawk
 – Santa Cruz, CA
7:15
Eugene S. Robinson
 (Oxbow) – San Francisco, CA
8:00
New China 
– Austin, TX
8:45
Feeling Gravity's Pull
 – Merced, CA
9:30
Thoughts Detecting Machines
 – Illinois
10:15
Cartographer
 – LA/Oakland, CA
11:00
Porch
 – Oakland, CA
SATURDAY May 3
5:30
Cinder Cone
 – Los Angeles, CA
6:15
ALTO! 
– Portland, OR
7:00
Practice Wife 
– Toronto, ON
7:45
Generalissimo
 – Oakland, CA
8:30
Nonagon
 – Chicago, IL
9:15
The Gary
 – Austin, TX
10:00
Hurry Up Shotgun
 – Oakland, CA
10:45
Kowloon Walled City
 – San Francisco, CA
SUNDAY May 4
4:30
The Tunnel
 – San Francisco, CA
5:15
West By Swan
 – Chico, CA
6:00
The Loyalists
 – Oakland, CA
6:45
Bedrücken
 – Oakland, CA
7:30
Victory and Associates
 – SF/Oakland, CA
8:15
Philistines
 – SF, CA
9:00
Turbo Lightning
 – Los Angeles, CA
10:00
Karaoke Underground
Editor's note: A previous version of this story incorrectly stated the month during which the planning commission was to discuss the venue. It was March, not May. This version has been corrected.