Six things you can do this weekend that aren't eating a
racist taco bowl
:
Meat Market
Oakland band Meat Market writes infectious, hooky pop punk, and the band recently released its latest album, Dig Deep — a long-anticipated follow-hop to its 2012 self-titled album. The new record is rife with punchy, fast-paced major chord riffs and happy-go-lucky rhythms. The group has a goofy, self-effacing sense of humor that gives them an underdog appeal, and Dig Deep — the title of which is an allusion to the introspective nature of its tracks — contains lyrics that the socially awkward introverts among us will surely relate to: Into this hole I will go/Find comfort in what you know, as the hook of "Hole" goes. To celebrate Dig Deep, Meat Market has a show at Crate in Downtown Oakland with garage-pop band Younger Lovers — the project of Oakland queer punk auteur, author, and dancer Brontez Purnell. Fellow punk band Yi and screamo band Lofter join them on the bill, along with DJ Doggie Chow.
— Nastia Voynovskaya
Fri., May 6, 8 p.m. $5. CrateOakland.com
[jump]
UK 2 Da Bay
While grime — a genre from the UK that combines elements of hip-hop, garage, and jungle — has always had a following in the United States, it's currently becoming even more popular thanks to Kanye West and Drake's interest in the artist Skepta. These North American superstars have collaborated with the grime heavyweight within the past several years (and Drake has championed his work through OVO Sound), earning him a growing stateside fan base. As a tribute to Skepta and the grime subculture, the promotional outfit O-Ting is throwing a grime-themed dance party featuring DJ JackIzBack and New Star Regents at Alena Studios in West Oakland. The party will be a treat for diehard fans, as it's pretty rare to hear grime at an Oakland club, as well as new listeners looking to expand their horizons.
— N. V.
Fri., May 6, 10 p.m. Free with RSVP before 11pm, $5 after. O-Ting.com
Expanding the Frame: Multiple Perspectives on Gentrification in Oakland
In case you aren't aware, gentrification is a complicated issue that effects different communities in different ways and so requires varied community response. On May 7, at 12:30 p.m., a panel at Oakland's Main Library (125 14th St., Oakland) will discuss some of those nuances. Titled "Expanding the Frame: Multiple Perspectives on Gentrification in Oakland," the event will feature organizers from Critical Resistance, Indian People Organizing for Change, People of Color Sustainable Housing Network, and Street Level Health Project confronting gentrification from a variety of angles: policing and imprisonment, colonialism and indigeneity, visionary housing alternatives, immigration, and public health. In light of those differing perspectives, the roundtable will discuss how best to develop political projects that bring together various activist groups to take on gentrification from an intersectional standpoint.
— Sarah Burke
Sat., May 7, 12:30-2:30 p.m. Free. OaklandLibrary.org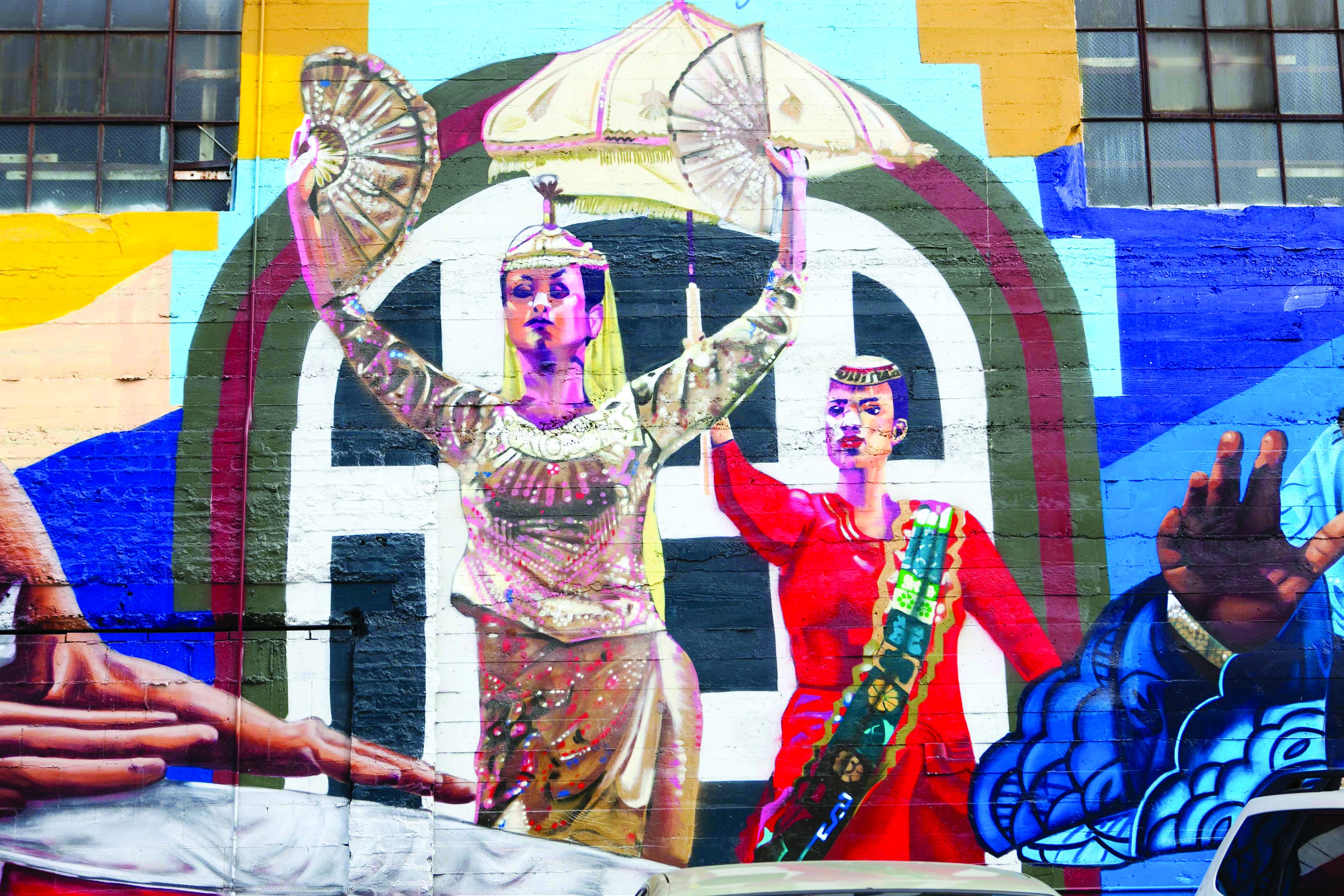 Body.shift: Transgress Finale
B4bel4b Gallery continues to do the crucial curatorial job of showcasing innovative ways that technology can be used to queer contemporary art practice. Next, the gallery will be hosting the next edition of TRANSGRESS, a series of installations from visual artist Zoey Vero, sound artist Zen Cohen, and performer Colton Long. On Saturday, May 7, the artists will present their final installation in the series, which will use live sound, cameras, and projections to create "a journey through the notions of perceived gender glitches and an evolution of identity in past, present, and future." There will also be complementary performances between the first and second acts of TRANSGRESS: spoken word from Denise Benavides and Juliana Delgado Lopera to start off the night, pole and floor acrobatics from Bob and Eve Exothermal as an intermission, and dance work by Sebastian Hernandez to cap off the art. For the first time this year, B4bel4b will be opening up both floors of the gallery in order to host the multi-layered show, which will end with dancing and DJ sets by DJ Loryn, Demongay, and Jasmine Infiniti.
— S.B.
Sat., May 7, 8 p.m. $10.44. B4bel4b.com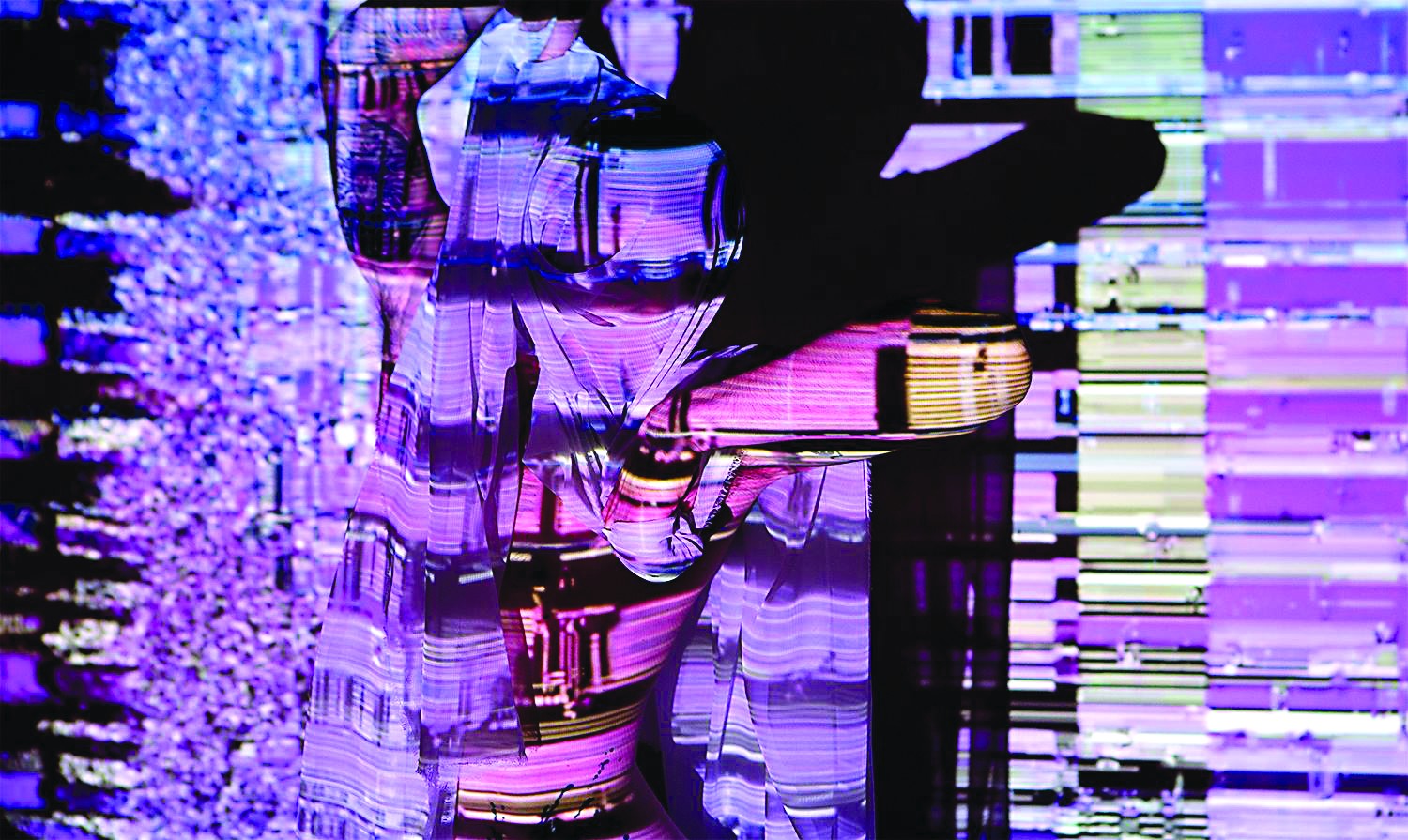 Elephantine and The Seshen
There are few summertime activities more satisfying than catching some live music at a park while sipping a cool, refreshing beverage. And that's the kind of atmosphere you can expect at Yerba Buena Gardens Festival, a summer concert series in the outdoor area of the venerable SoMA arts institution. For the May 7 edition, Oakland bands Elephantine and The Seshen are slated to perform. Elephantine is the new project of musician, entrepreneur, and activist Zakiya Harris, who creates rich neo-soul steeped in Afro-futurist philosophy. While Harris is also a solo artist, she recently joined forces with fellow powerhouse vocalists Tossie Long and Solas B. Lalgee and several other musicians, and together, they make big, ecstatic tracks with life-affirming messages. The Seshen, a multifaceted seven-piece band with a similarly soulful vibe that incorporates electronic elements and jazzy instrumentation, will also dazzle audiences with virtuosic musicianship.
— N.V.
Sat., May 7, 1-3 p.m. Free. YBGFestival.org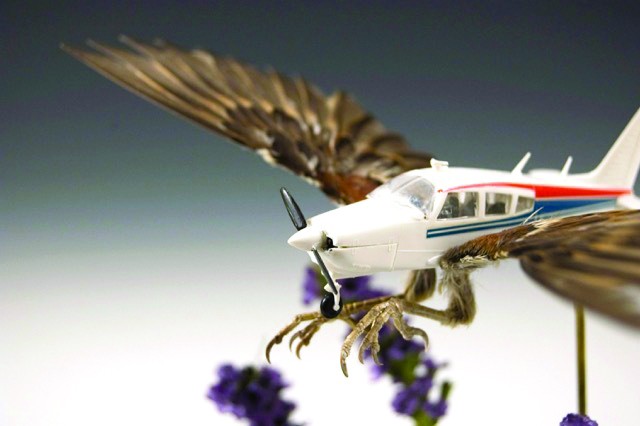 The Compound Gallery 8th Anniversary
The Compound Gallery started in a dilapidated liquor store on San Pablo Avenue in 2008. In 2010, it moved to its current location in North Oakland (1167 65th St.). And in 2014 it expanded from one to two buildings, totaling 12,000-square-feet of gallery space and art studios serving seventy artists. On Friday, May 7, The Compound Gallery will be celebrating its eighth anniversary with a full night of technical demonstrations from some of its resident artists. The lineup of seven free workshops include laser-cutting, risograph, calligraphy and letterpress printing demos. Meanwhile, throughout the night, there will be an opening for the show Paper Pushers, held in the Main Gallery. The show features artists from across the country working in the mediums of letterpress, screen and block printing, and illustration. And in the Fabrefaction Gallery, there will be a reception for Birdsong is Not Made By Machines, a new solo show from Appalachian-born artist Jeremiah Jenkins, which will explore the intersection of natural evolution and technological innovation. You'll likely want to arrive early in order to see it all.
— S.B.
Sat., May 7, 6-9 p.m. Free. TheCompoundGallery.com
If your pockets are feelin' light and you're still yearning for more suggestions, we've got a ton, and these ones are all
FREE!
We're Hungry: Got any East Bay news, events, video, or miscellany we should know about? Feed us at
[email protected]