Winning the NBA Finals can be kind of like giving birth to a child. After all that time spent cheering for your team, there's the potential for the equivalent of postpartum depression. You may find yourself heading to the bar only to find that Curry is not on the overheard TV. You may look into the mirror to find that you've instinctively clothed yourself in a full blue and gold get up. But alas, basketball season is over. To help you through your Warriors withdrawals, we not only rounded five events this weekend, but a whopping eight. Fill that hole in you heart with book releases, rap shows, and pig roasts. And don't forget to say "I love you" to your Dad on Sunday.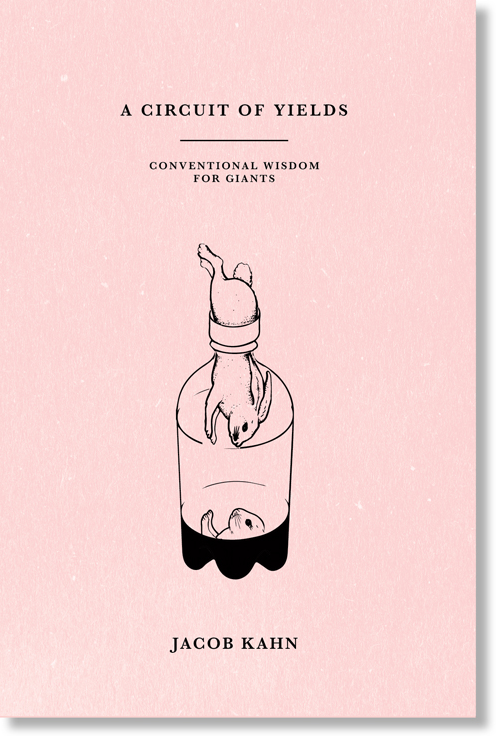 A Circuit of Yields Book Releases
E.M. Wolfman General Interest Small Bookstore
 frequently hosts events that highlight underground authors and small-press publications. Now, it has published a book of its own. The new release is a volume of Oakland-based poet Jacob Kahn's latest writings titled A Circuit of Yields. Featuring illustrations by Jack Metcalf, A Circuit of Yields is described as "conventional wisdom for giants." If that sounds slightly nonsensical, it should: Kahn's poetry is visceral and surreal, with plenty of oxymorons and non-sequitors throughout. To celebrate the book's release, E.M. Wolfman is hosting two events. The first is the Solstice Potluck Picnic and Performance at Lake Anza in Berkeley on June 21 at 4 p.m. Kahn will perform at the gathering. Local experimental musicians Gossimer and Select All will play, and Ava Rosen will do a dance performance. For those who can't attend the picnic, there will be a more conventional launch party with a reading at E.M. Wolfman on June 26 at 7 p.m.
— Nastia Voynovskaya
Both events are free. WolfmanHomeRepair.com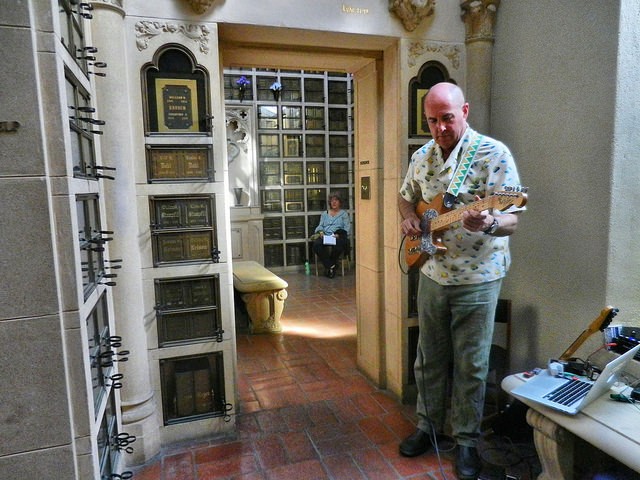 Garden of Memory
The solstice celebration at
Chapel of the Chimes
, which is one of the local experimental community's most anticipated annual events, will feature about fifty performers from conservatory, jazz, underground, improv, and academic electronic backgrounds, all stationed throughout the beautiful Julia Morgan-designed columbarium on Sunday. Attendees are encouraged to rove around, perhaps chancing upon storied guitarist Henry Kaiser in an alcove before encountering renowned local percussionist William Winant in a prayer chamber. Meanwhile, the labyrinthine structure is awash in natural light and each sonic encounter is punctuated by the sound of running water. Performers include the pianist and curator Sarah Cahill, Maggi Payne, ROVA Saxophone Quartet, and Moe! Staiano, among many others, and the event runs from 5 to 9 p.m., just as it has every June 21 since 1996.
— Sam Lefebvre
June 21, 5 p.m. $5, $15. GardenofMemory.com 
[jump]
Nef the Pharaoh
Last December, E-40 released Sharp on All Corners. One of its more telling guest features now appears to be the young Vallejo rapper Nef the Pharaoh. In 40's verse, he name-checks what's considered the first Vallejo rap record, "Hubba Head" by Khayree & the Luvva Twins. Teed up by the city's undisputed rap sultan like that, Nef handles the next verse with an anecdote about talkin' business with the boss of where I'm from. In January, Nef dropped the video for "Big Tymin," which set his wheezy flow to a spare synth lead and mob back-up vocals. It has about a million views. "Old School Hyphy," released in March, found Nef revisiting the self-aggrandizing theme with a school twist: More money than my teacher and he failed my ass/Make a class about cash and you bet I'll pass. His delivery hangs just behind the beat, each word enunciated carefully but without fuss, and it oozes confidence. Nef the Pharaoh — who appears at
Shadow Ultra Lounge
 on Saturday with his group, 22nd Letter, also featuring Cousin Fik and Willie Joe — recently signed to E-40's own Sick Wid It label.
— S. L. 
Saturday, June 20, 9 p.m. $15, $20. Facebook.com/ShadowUltraLounge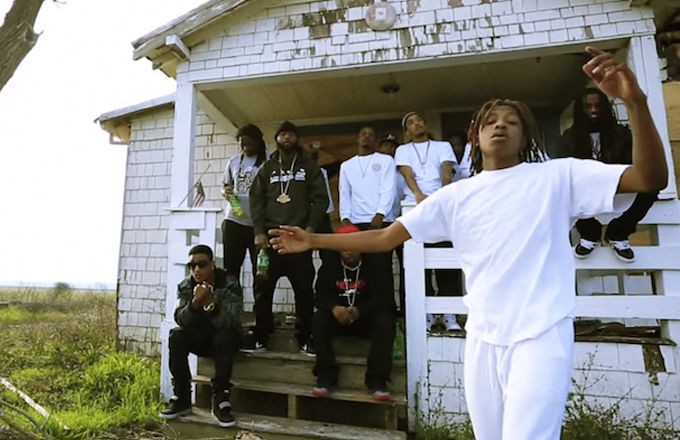 KPFA Summer Arts Fair
The Live Oak Park Fair, a large juried art and crafts fair, was held in North Berkeley at its titular location for 27 years. This year, it will be forfeiting the shade of the park for the waterfront scenery of the
Craneway Pavilion
in Richmond for the first time. The event, which will take place on June 20 and 21, is also changing its name to the KPFA Summer Arts Fair to reflect the fact that it will now be benefitting KPFA public radio through its ticket sales. Although Live Oak was a beautiful outdoor home for the fair, Craneway will allow the event to double its size from one hundred exhibitors to two hundred. It will also be easier to get to, with loads of free parking and a free shuttle running all weekend from BART to the Craneway. KPFA also presents an art fair at the Craneway in the winter, but fair producer Jan Etre said in a recent interview that the summer fair leans more toward fine art while the winter edition has a crafts and gifts focus. Collectible art, ceramics, furniture, housewares, handcrafted jewelry, and handmade quilts and baskets will be among the array of goods offered at the fair.
— Sarah Burke
10 a.m.–6 p.m. both days. $12 weekend general admission, $8 senior and disabled, youth are free.
KPFA.org/CraftsFair/Summer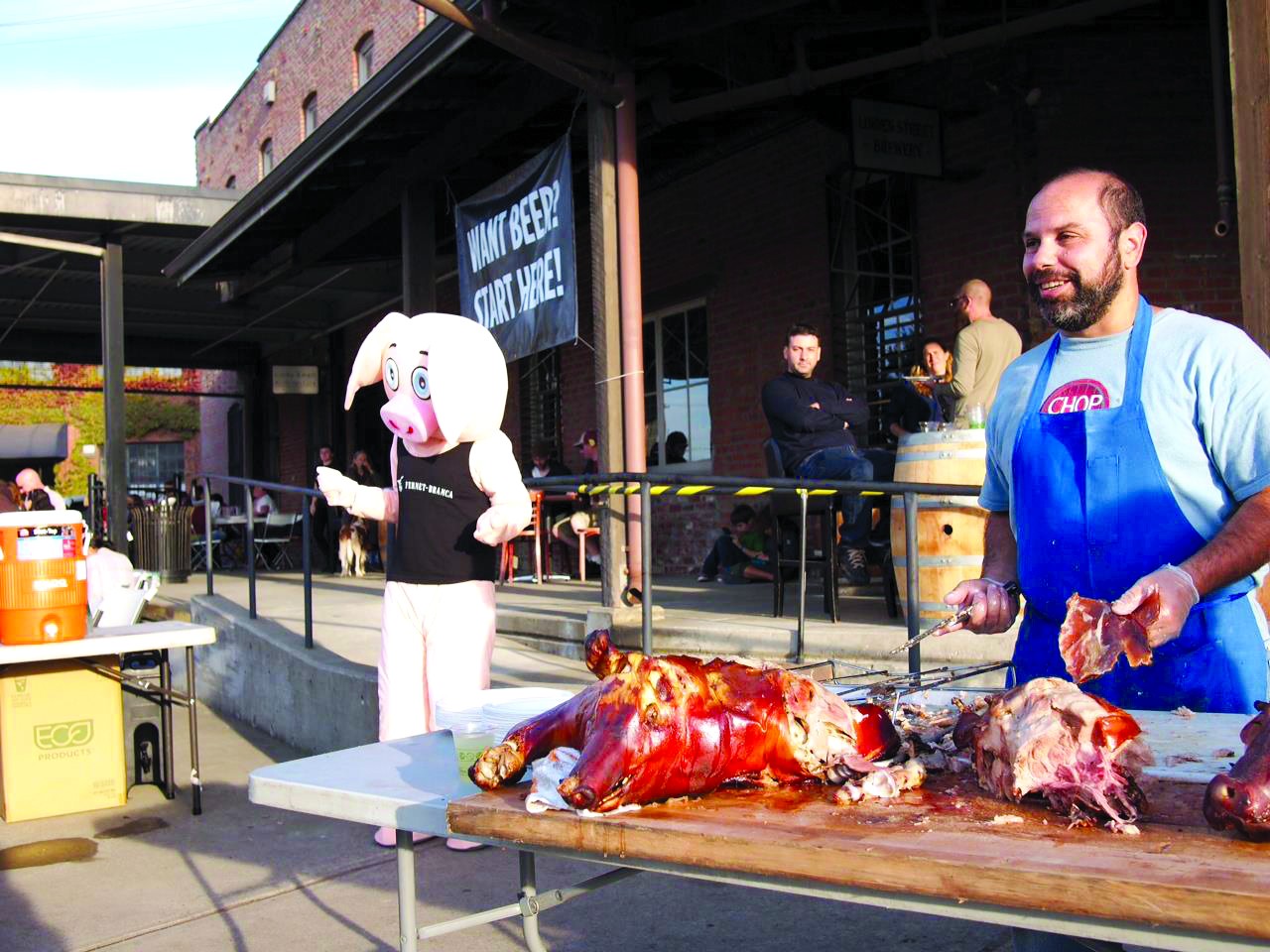 Father's Day Pig Roast
For dads who are dedicated carnivores, there's no greater gift than the gift of meat. And in the hierarchy of meat-intensive rites, what could be more festive and decadent than the roasting of a whole pig? Or, better yet, five whole pigs, as will be the case this Father's Day, when the veteran pig roasters at Chop Bar host their latest hog-centric event — this time at
The Dock at Linden Street
. Twenty dollars buys a plate of pork and side dishes: cornbread, assorted salads, and house-made sauces. If you hate trying to snag restaurant reservations on busy holidays, the best part — besides the crackly-skinned pig itself — is that the pig roast is completely casual. There's no need to RSVP, and the porcine spread should be abundant enough that most guests will be able to help themselves to seconds if they want. Wash it all down with $5 beer and Fernet Branca.
— Luke Tsai
Sunday, June 21, 4–8 p.m., $20, OaklandChopBar.com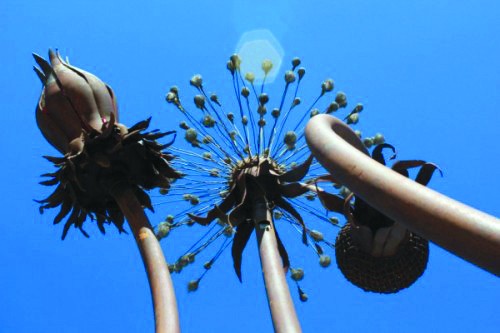 What is (Public) Art?
Oakland's public art provides a fittingly varied representation of its people, ranging from aerosol scrawls on inconspicuous walls to massive steel sculptures in the middle of downtown Oakland. On June 20, Oakland Art Murmur is highlighting that fascinating diversity by bringing its usual third Saturday gallery tour outside for the first time. Typically, the tours flow through one district of galleries, popping into each to hear from curators and artists. But this specially funded and curated edition will focus on the art that's in the streets of downtown. The tour will begin at
Joyce Gordon Gallery
 and include the wealth of murals in that neighborhood, plus the sculptures in the Uptown Art Park and the new light and sculpture installation at 19th Street BART. You'll finally get to find out the stories behind the artworks that you see everyday on your way to work, and likely discover new ones that you didn't even realize were there. Luckily, downtown has so much outdoor art that participants won't have to walk too far to get their fill for the afternoon.
— S.B.
2 p.m. Free. OaklandArtMurmur.org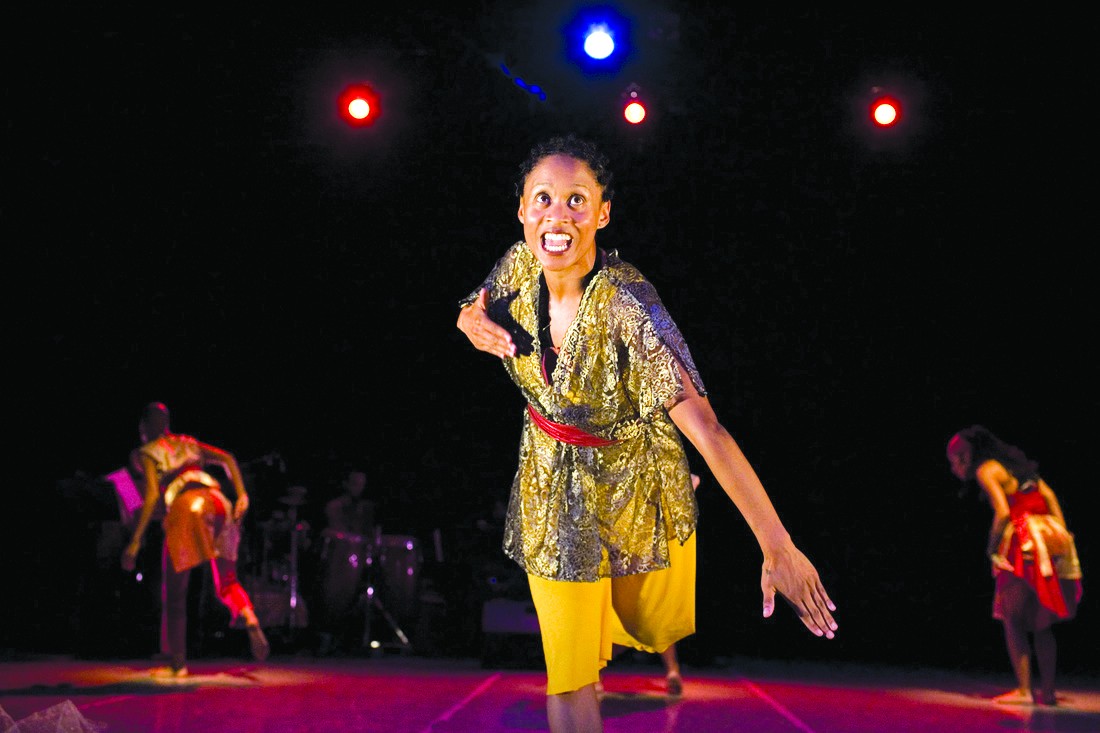 An Open Love Letter to Black Fathers: A Choreopoem
In order to write her new production, An Open Love Letter to Black Fathers, Delina Patrice Brooks interviewed eight African-American women about their relationships with their dads. Using those narratives, along with her own, Brooks put together a performance that addresses experiences with addiction, sexual violence, and incarceration, alongside notions of forgiveness and unconditional love. Brooks, who is the director of Oakland-based DelinaDream Productions, calls the performance a "choreopoem" because it combines elements of text, poetry, song, and dance. At some points, the five female performers provide metaphors in movement as powerful poetry is read, while at other times the stage is taken over by song and dance accompanied by live musicians. Although the work brings up painful memories, it doesn't fall into sad victimization. Rather, the performance focuses on the victories that allow its characters to remain resilient despite difficult circumstances. An Open Love Letter will be performed at the
Flight Deck
 on June 18, 19 and 20.
— S.B.
Thursday, June 18 at 7:30 p.m., Friday, June 19 at 8 p.m., and Saturday, June 20 at 3 p.m. and 8 p.m. $15-$30. DelinaDream.com

Tender Points Release 
At one point in her life, Bay Area author Amy Berkowitz attended a lot of noise shows, mostly held in damp, concrete basements on the East Coast. That type of setting felt fittingly dire for the punishing sonic experiences they contained. During each set, she felt as if her life could be at stake. Years later, as Berkowitz sat down in a fancy cafe to write the first page of her first book, Tender Points, she wanted to be in one of those basements instead. "It's that kind of anger and pain and visceral howling that needed to be happening," she said in a recent interview.
— Sarah Burke (Read the full article here.) 
The
Tender Points
release party and reading, featuring Berkowitz, Camille Roy, and Janice Sapigao, will be on Saturday, June 20 at Woolsey Heights, 1628 Woolsey St., Berkeley. 8 p.m. Free. Another release party featuring Berkowitz, Maisha Z. Johnson, and The Third Thing will be held on July 10 at Alley Cat Books, 3036 24th St., San Francisco. 7 p.m. ADA accessible. Free. Books are $20 on TimelessInfiniteLight.com.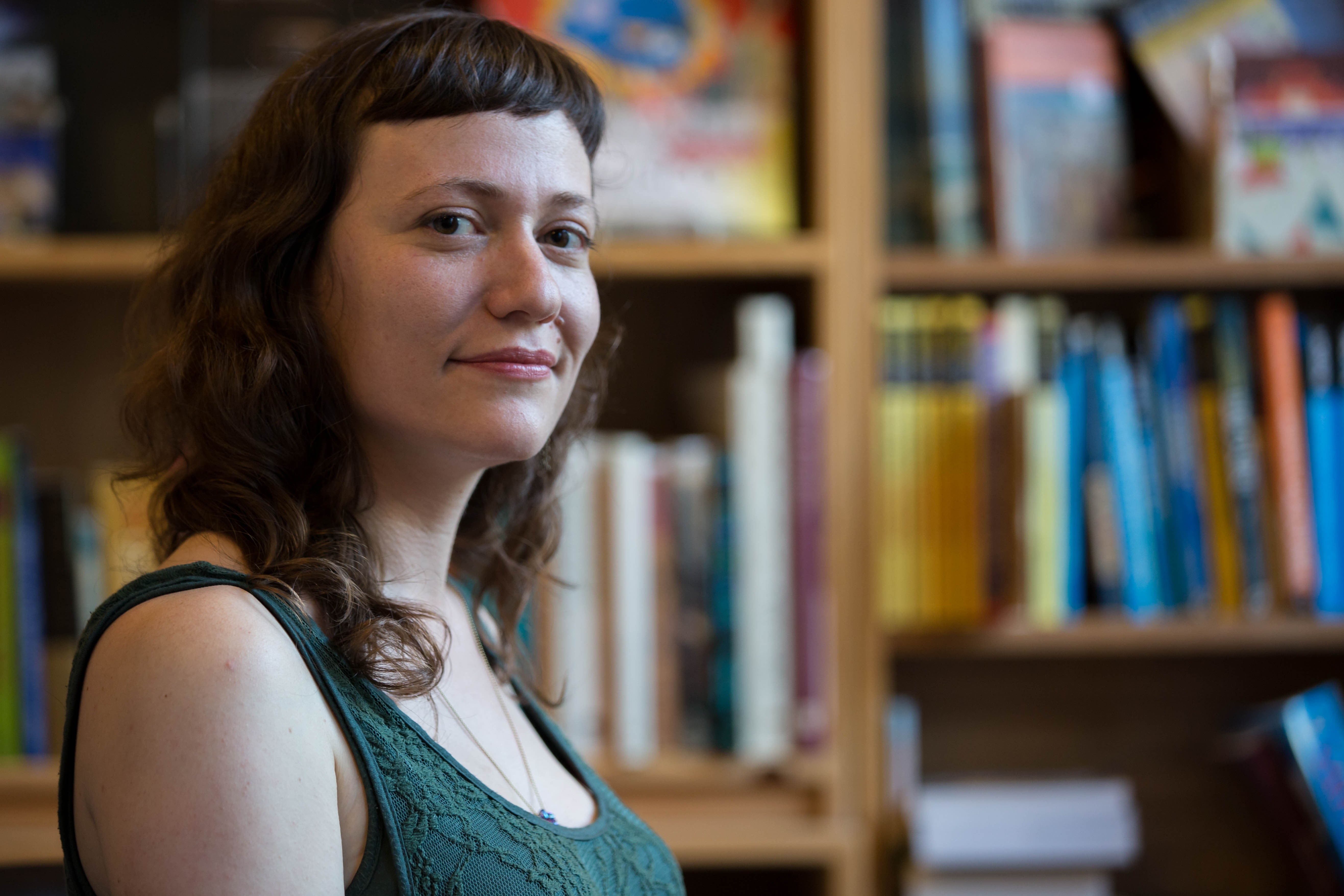 If your pockets are feelin' light and you're still yearning for more suggestions, we've got a ton, and these ones are all
FREE!
We're Hungry: Got any East Bay news, events, video, or miscellany we should know about? Feed us at
[email protected]