Fresh off the news that taxing and regulating pot will almost certainly not happen in California this year, Colorado reports that it will receive about $100 million in expected weed taxes this year. The money will be spent on public schools, and public health like youth drug-use prevention.
[jump]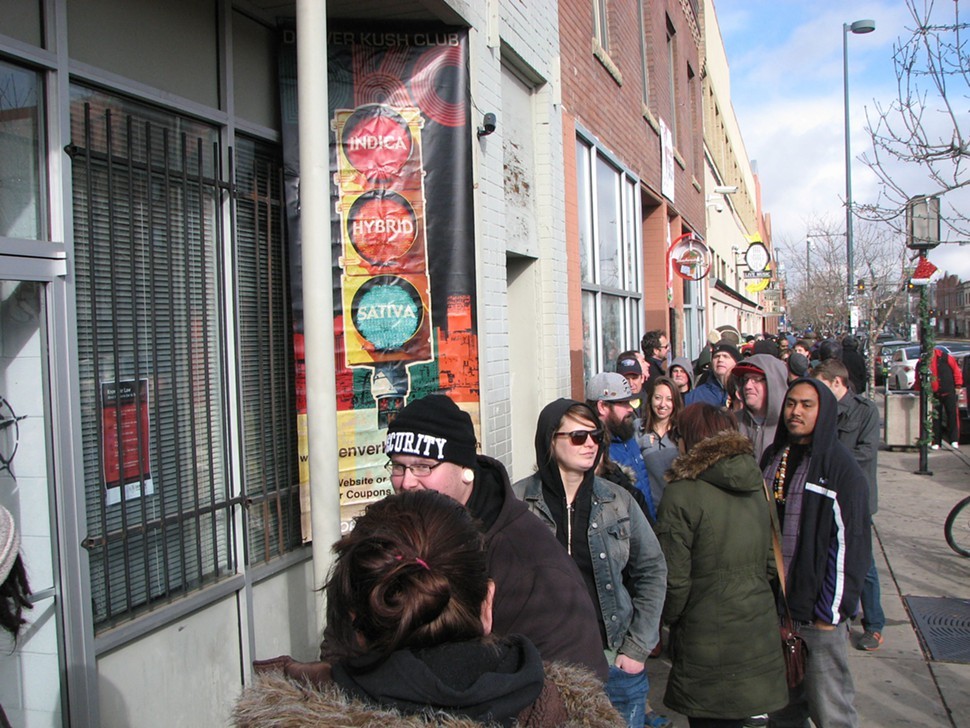 Long lines in Denver on day one of retail cannabis sales, which will net Colorado about $140 million in taxes in year one, according to updated estimates.
(California could make seven to eight times that amount if it taxed and regulated pot, all other things besides population remaining equal.)
The AP reports Wednesday that the Colorado Governor plans to spend $99 million in retail weed taxes in the next fiscal year on substance abuse prevention, youth marijuana use prevention and other public health programs. About $40 million per year is also earmarked for public school construction. Colorado will sell about $610 million worth of weed this year, according to updated projections.
Colorado began retail sales of cannabis January 1, and the program has been pretty much a smash hit.