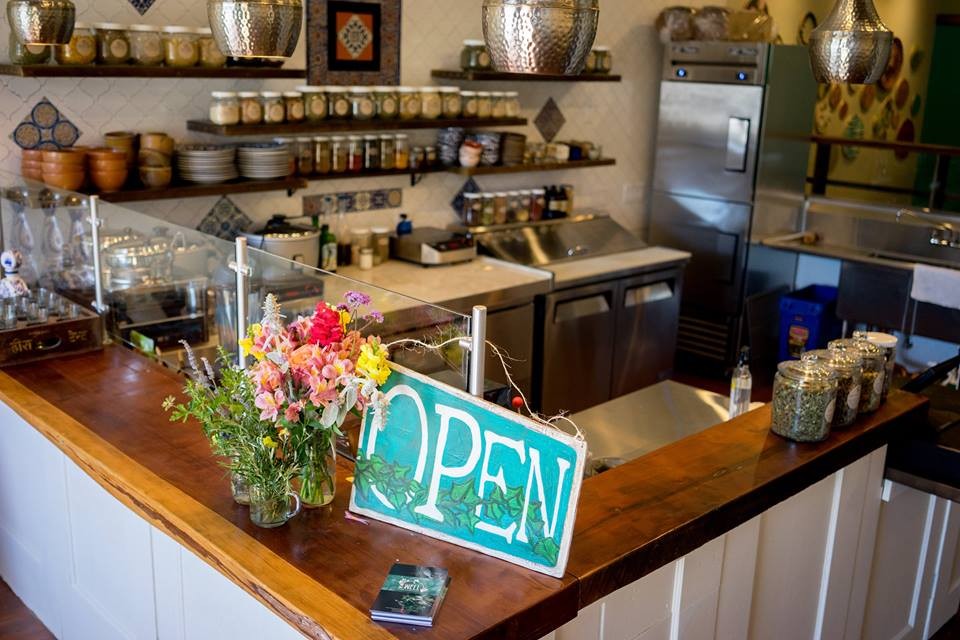 After sitting closed since late 2017, Temescal health-focused cafe The Well (5443 Telegraph Ave.,
Oakland) announced that it will reopen this summer under a new owner, Anwen Cai Baumeister.
The news came today via two open letters. The Well's founder, Marielle Amrhein, stated, "it has become clear that I am no longer able to provide the leadership that is needed for the sustainability and thriving of The Well."
Baumeister, meanwhile,
detailed her new vision for The Well. There are aspects she plans to keep: herbal drinks, workshop
space, local sourcing, fair wages for employees, and toys for kids, for example. But she's
expanding the concept as well, creating a line of organic Chinese teas and
offering tea ceremonies in honor of her heritage. Kava will be a key part of
expanding into evening hours, as late as midnight Monday through Friday. There will be more community events, such as
open mics and art nights. And in an effort to be more accessible, The Well will
serve one pay-what-you-can rice bowl and drink option per day.
Baumeister will launch an Indigogo campaign on June 12 to raise funds to expand the bar seating for kava, add more outdoor seating, implement a Chinese tea tasting corner, build a stage, buy a sound system, and more. Look for The Well to open Aug. 1.