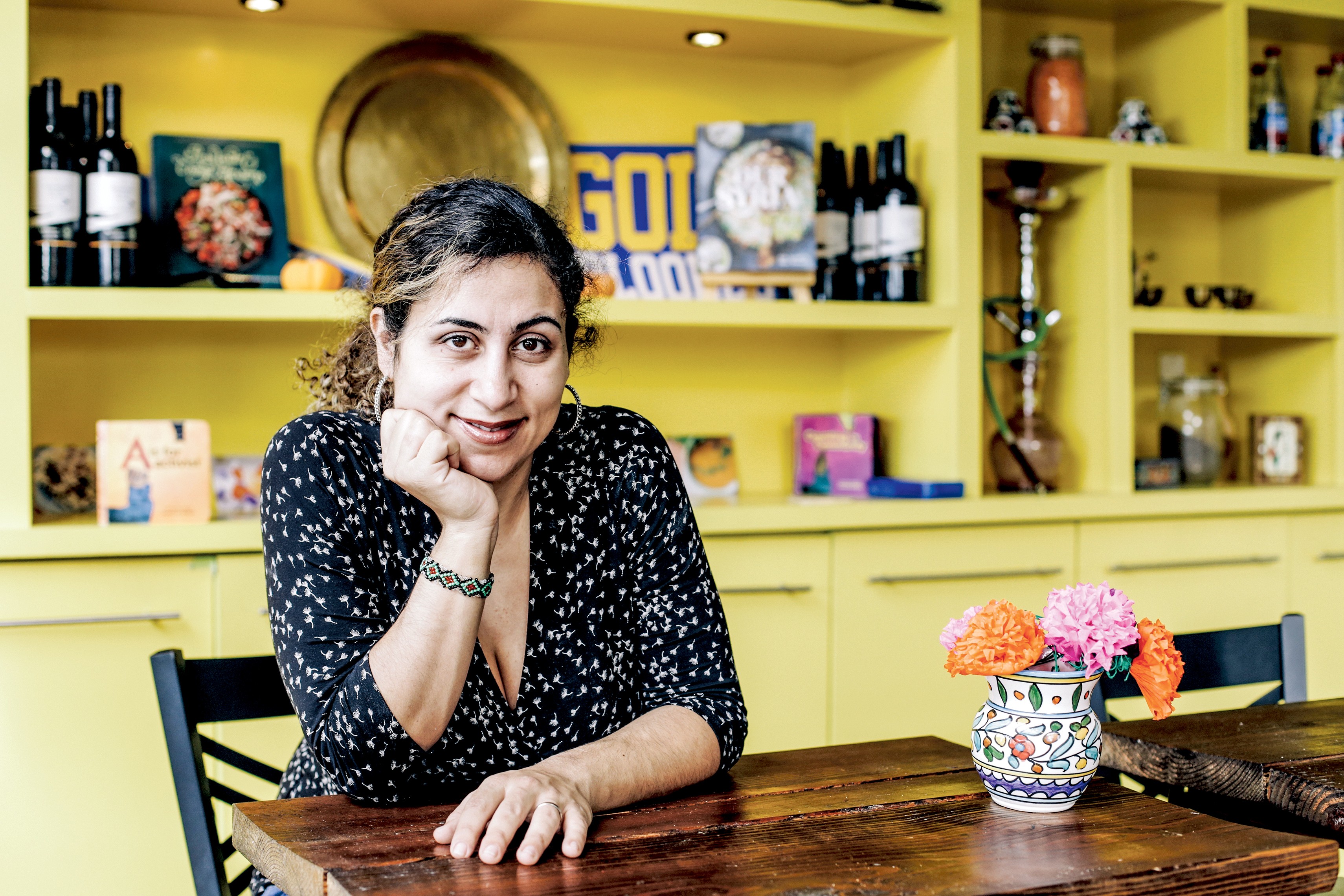 East Bay restaurant openings in 2018 included several new Filipino eateries and the first-ever Ohlone cafe. Chef Reem Assil also had a productive year, as did food incubator La Cocina. But 2018 also experienced numerous closings of beloved local institutions, including Camino, Juhu Beach Club, and Brown Sugar Kitchen.

Cafe Ohlone Serves the East Bay's Original Cuisine
The world's first and only modern Ohlone restaurant, Cafe Ohlone by Mak—'amham, began popping up regularly this fall at University Press Books/Musical Offering (2430 Bancroft Way) in Berkeley. Mak—'amham means "our food" in the Ohlone Chochenyo language, spoken by Ohlones living in what's now known as the East Bay. It was founded by Vincent Medina, a member of the Muwekma Ohlone Tribe, and Louis Trevino, a member of the Rumsen Ohlone community. Cafe Ohlone offers modern interpretations of pre-contact Ohlone foods made using local ingredients that Medina and Trevino often gather themselves. When I visited during a lunchtime pop-up, the tasting menu included white chia seed pudding, hazelnut biscuits, a salad with locally gathered greens and berries, and venison stew.
A New Wave of Filipino Food
The East Bay saw a flurry of activity on the Filipino food front, with a string of new restaurants serving up modern takes on the cuisine. It started with Likha, a permanent pop-up that opened in June inside Hometown Heroes, an Emeryville sports bar (4000 Adeline St.). Classically trained chefs Jan Dela Paz and Bobby Punla met while working at the Ramen Shop in Oakland. Their menu offers modified takes on Filipino classics. When I visited shortly after their opening, the pork belly lechon came topped with a runny sous vide egg, the papaya salad had thinly sliced nectarines, and the halo-halo included almond milk and Fruity Pebbles.
Then in August, food truck The Jeepney Guy landed a brick-and-mortar spot at West Oakland's 7th West (1255 7th St.), a new bar and event space complete with vintage arcade games. There, chef Dennis Villafranca serves his "atypical Filipino food." He's been known to put crispy lechon on the same plate as kale salads. The new menu at 7th West also includes bar bites like mochiko chicken nuggets made with coconut milk batter and lime and chili-dusted chicharron.
And FOB Kitchen, which originally started as a pop-up in San Francisco, opened its first brick-and-mortar location this November in Temescal (5179 Telegraph Ave., Oakland). Co-owners Janice and Brandi Dulce renovated the space, which formerly housed Preeti Mistry's Juhu Beach Club, to evoke a tropical feel. The dinner menu features lechon made with thrice-cooked Duroc pork belly, spare ribs made with coffee and coconut porter, and roasted whole fish. There's also weekend brunch serving favorites like arroz caldo and housemade spam. The island-inspired cocktail menu pays tribute to Juhu Beach Club with a cocktail named after it, which includes Indian rum, chai, lemon, ginger, and cardamom.
Preeti Mistry's Juhu Beach Club and Navi Kitchen Close
Unfortunately, this year the East Bay said goodbye to chef Preeti Mistry and her wife Ann Nadeau's two restaurants, Juhu Beach Club and Navi Kitchen. The restaurants closed in January and July, respectively. Back in 2015, Anthony Bourdain — who committed suicide in June of this year — visited Juhu Beach Club during an episode of Parts Unknown and enjoyed dishes like the Manchurian cauliflower and the bhel salad served in a Ball jar. Navi Kitchen served Indian-inspired comfort food, like pav bhaji pizza and tikka masala mac 'n' cheese.
La Cocina Continues Its Success in the East Bay
San Francisco-based nonprofit food incubator La Cocina has been helping women of color, immigrants, and low-income populations break down barriers in the food industry since 2005. This year, La Cocina participants and graduates made huge splashes in the East Bay food scene. In February, La Cocina grad and chef-owner Nite Yun of Cambodian restaurant Nyum Bai moved from the Emeryville Public Market to open a full-service restaurant in Fruitvale Village (3340 E 12th St., Ste. 11, Oakland). While the Emeryville location specialized in noodle soups and rice plates, the Fruitvale location's menu offers a lot more options. Appetizers like the prahok ktiss, a dip made with ground pork, coconut, and fermented fish served with fresh vegetables, and the banana blossom salad are some popular choices. And Nyum Bai's success hasn't gone unnoticed — this summer, it was named one of Bon Appétit's 10 best new restaurants in the country.
This was also a big year for chef Reem Assil, a La Cocina grad and the owner of Reem's (3301 E. 12th St., Ste. 133, Oakland). In February, she was named a James Beard semifinalist for best chef in the West. Now, she's also the owner and executive chef at Dyafa, a full-service Middle Eastern restaurant that opened in April in Jack London Square (44 Webster St., Oakland). Assil partnered with chef and restaurateur Daniel Patterson of the Alta Group to open the restaurant in the former Haven space. Dyafa's menu features freshly baked mana'eesh, the bread she became famous for at her farmers market stands and at Reem's, along with hot and cold mezze and large plates. Just months after Dyafa opened, Assil also received Thrillist's Best Chef of 2018 award.
In March, chef-owner Fernay McPherson, a La Cocina grad from San Francisco's Fillmore district, opened Minnie Bell's Soul Movement (5959 Shellmound St.) in the Emeryville Public Market at the former Nyum Bai space. Prior to this location, McPherson had been doing pop-ups and offering catering services. McPherson's rosemary fried chicken is some of the best I've tried, and her mac 'n' cheese, braised greens, and cornbread are top-notch.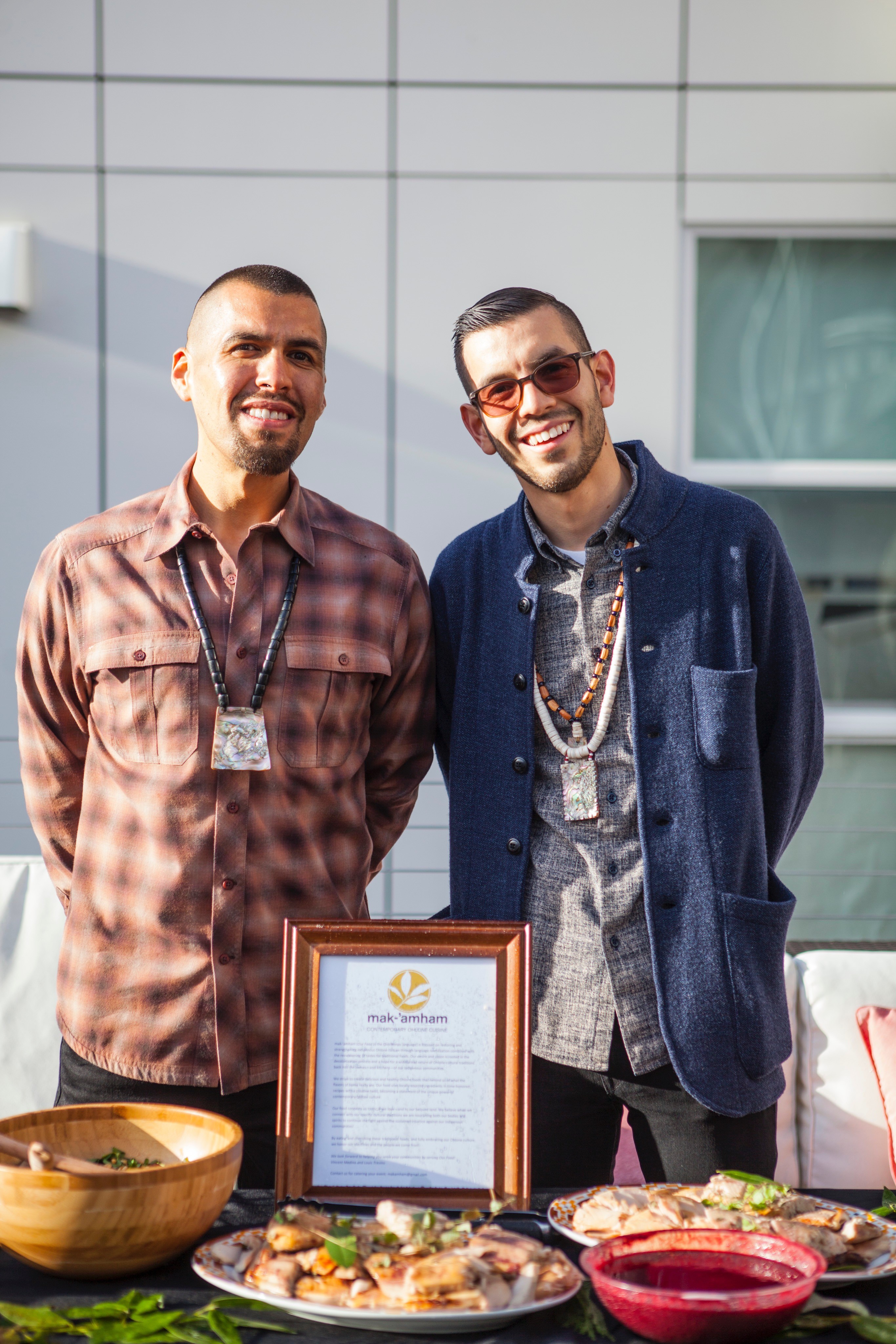 At UC Berkeley's MLK Student Union (2495 Bancroft Way), La Cocina was chosen by students as their new food vendor for a year-long lease starting in August. A total of five La Cocina businesses opened in the food hall: Pinky and Red's, serving soul food on a sandwich; Old Damascus Fare, serving Syrian food; Noodle Girl, serving Southern Vietnamese fare; A Girl Named Pinky, a bakery; and El Mesón de Violeta, serving Chilean empanadas.
Goodbye to Oldies But Goodies
The East Bay also said goodbye to several long-running restaurants this year. Seafood restaurant Spenger's Fish Grotto in Berkeley closed abruptly in October after 128 years. Nearby Brennan's Restaurant in Berkeley, a hofbrau known for its roast meats and Irish coffee, closed in September after 60 years. In Oakland, Mexicali Rose closed its doors after 91 years in business. And Oakland's Camino, a modern American restaurant specializing in open-fire cooking, is scheduled to have its final dinner service on Dec. 20 after 10 years in business. In August, Tanya Holland closed Brown Sugar Kitchen in West Oakland after a decade. Don't despair, though — Holland currently has a menu at the Floodcraft Taproom at Whole Foods in Oakland (230 Bay Place), and along with smaller planned outposts at the San Francisco Ferry Building and the new Warriors' stadium, she's opening a new flagship location in Uptown Oakland (2295 Broadway) soon.