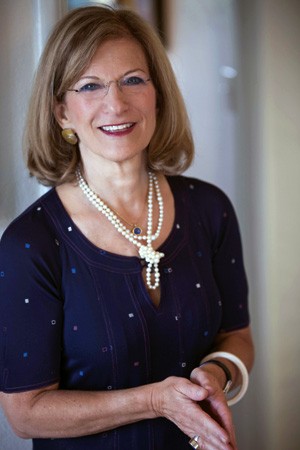 When embarking on the journey of breast cancer treatment, it is importan t to equip yourself with the right tools. It's equally important to find the right support to keep you in the right mindset, so you have the best experience possible.
"It is possible to feel better at the end of breast cancer treatment than you did at the beginning when you take the path with me," says Carol Lourie. She is a naturopath, licensed acupuncturist, homeopath and functional medicine expert with over 30 years experience, providing women with the integrative tools and support needed to recover their health and live an empowered life.
Lourie developed a course called, the "Path of Breast Cancer: Journey with Energy, Empowerment and Grace," which combines science and spirit as it takes women through the treatment, recovery, and preventing recurrence phases of breast cancer. "It speaks powerfully to your whole being and illuminates the many sources of healing available to the strong, beautiful, empowered woman you are," Lourie says.
How does integrative care support cancer treatment?
Lourie says she has seen how women receiving integrative care recover from surgery with less pain, have fewer side effects during chemotherapy and recover from radiation fatigue easier.
Her course supports women on this journey – women looking for integrative support based in science as well as spiritual empowerment.
Her online course consists of three modules: Treatment, Recovery and Preventing Recurrence.
Each module consists of science-based information on breast cancer treatment, integrative information on how to eat, how to take care of your body during all phases of treatment, and a mindfulness-based approach to dealing with the emotional stresses and changes that occur throughout breast cancer care. Specifically, the course is aimed to help women minimize the side effects of chemotherapy, radiation and surgery.
How does what you eat make a difference in how you feel?
Inflammation, environmental toxins and genetics all play a part in development of breast cancer. Nutrition plays a critical role in support during treatment and recovery. Good diet can also prevent recurrence. A woman's body also needs adequate amounts of macro and micronutrients, vitamins and minerals and a healthy environment of microbes in her gut.
Cancer cells devour energy and treatment depletes a body further. Nutrition has the ability to profoundly impact how genes are expressed, as well as prevent and repair cell damage.
"Our job is to provide you with very targeted super nutrition, filled with phytonutrients to feed your body and nourish your soul," Lourie says.
How can an empowered emotional attitude impact your breast cancer experience?
Lourie says she's heard from many women about how it felt when they heard those words no one ever wants to hear: "You've got breast cancer."
She said for many, "the ground beneath you shifts. Chaos blows through your everyday existence. You are swamped with cascading emotions."
Lourie adds: "Cancer disrupts many women's lives and the lives of those around them. Schedules have to change, workloads have to shift, and a thousand other adjustments have to be made to accommodate the shake-up of cancer."
But a woman learns a bit about seeing everything in her life through the clear window of mindfulness, Lourie says, and the storm will pass, and the rough seas will calm down. "You'll be able to get a grip on yourself," Lourie says, "and instead of fighting a war against cancer or feeling like a victim, you will be able to befriend it and note how it is moving your life in a positive direction."
And in the end, Lourie says: "You can transform your outlook on every level: physical, emotional, mental, and spiritual."
To receive information, go to:
ThePathofBreastCancer.com
to sign up.
Natural Health Care and Healing Center
776 Page Street, Berkeley
510-526-2028