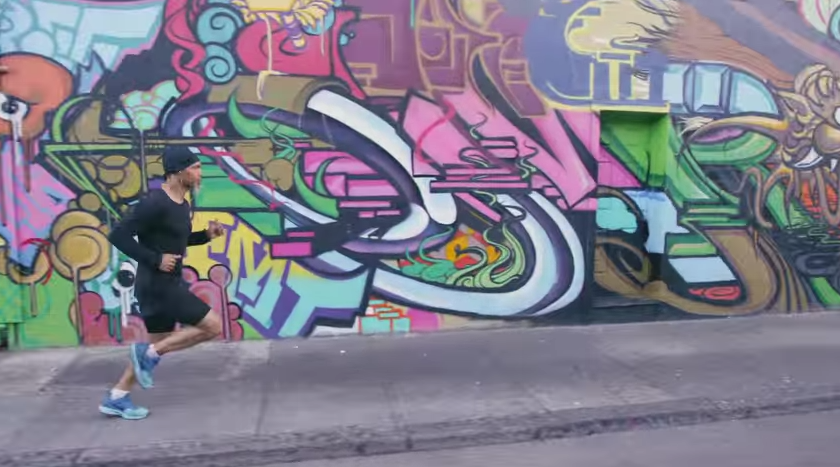 Perhaps you remember Ronnie Goodman, the long-distance runner and homeless San Francisco man who was profiled in an inspiring Heist video that went viral. (Watch after the jump.)
What you may not know, however, is that while Goodman was incarcerated, he participated in a prison arts project through the
William James Association
, which rehabilitates men and women through the arts.
See Also:
When the Mind Splits
Artist Video: Amen
[jump] [embed-2]
"That's what I feel art is about, is to try to find something for one day, for one minute, to get away from all that ugliness of life, because there's beauty in yourself," Goodman said, in a video of an event held at Alcatraz for the William James Association (shot by our amazing photographer and videographer
Bert Johnson
, Tyler Frost, and
Visceral Media
).
The power of art as a rehabilitative tool can't be understated. As the video notes, studies have shown that, in California prisons, men who practiced art had 75 percent fewer disciplinary actions, and a 27 percent lower recidivism rate than the general prison population.
The arts are often depicted as fluffy or extraneous, especially when they take place in a correctional facility. But research shows that such programs have a significant impact on offenders, especially when it comes to rebuilding their lives, post-prison.
As Goodman put it: "Art's not just for me, it's for the people — it's for everybody."
Watch Goodman do what he does best, inspire the hell out of people:
[embed-1]
Follow @annapulley on Twitter. She'll tweet you right.