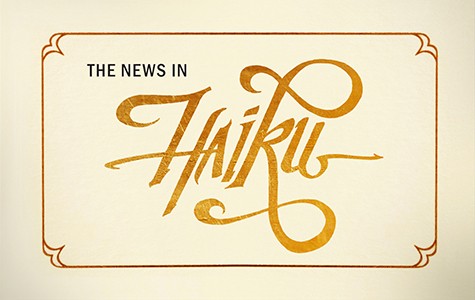 The News in Haiku is a weekly series in which we let you know about East Bay news, culture stories, and events you may have missed each week, all told in around seventeen syllables. If you're interested in delving deeper, simply click on the title and read the full story (or bookmark it to savor later).

Ready to dive in? Good because we know you don't have all day.

See Also:
The News in Haiku: We Suspect the FBI Is Jealous of Our Pupusas
The News in Haiku: Dildos on Demand

Members Only
They'll play at your
"elite" club, but TO HELL WITH YOUR
FANCY BEEF DINNERS.
[jump]
Bluebird Pizzeria
DO NOT DAB AT THE
GREASE WITH A NAPKIN! THIS ISN'T 
TEA WITH THE QUEEN.
First Friday Street Fair Canceled for December and January

THE AMBIENT TECHNO
MAY BE CANCELLED, BUT THE
ART IS NOT, SO COME.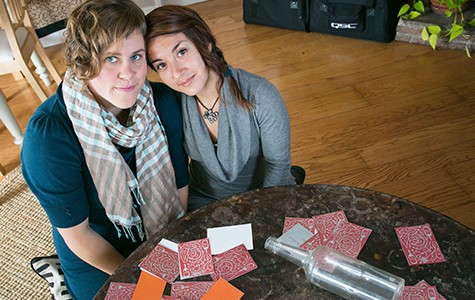 The Power of No
WHY YES, OUR FEATURE
THIS WEEK INVOLVES ADULT GAMES
OF SPIN THE BOTTLE.
Dan Savage's Advice
BET YOU'VE NEVER
READ A PISS-FETISH SHAKESPEAREAN
ANALOGY.
Dan Savage Advice II, Carly Rae Jepson Version
Hey I just met you
and this is crazy … don't get
labiaplasty.
The Rise of Coolers
WE CAN'T MAKE OUR OWN
ALCOHOLIC SLUSHIES?! I
FEAR FOR OUR CULTURE! 
Save the Bay Guardian
Forego your latte
today, and give $5
to a worthwhile cause.
Eric Garner Protest Photos

Despite heavy cop 
presence, Oakland remains peaceful.
#BlackLivesMatter
Follow @annapulley on Twitter. She'll tweet you right.