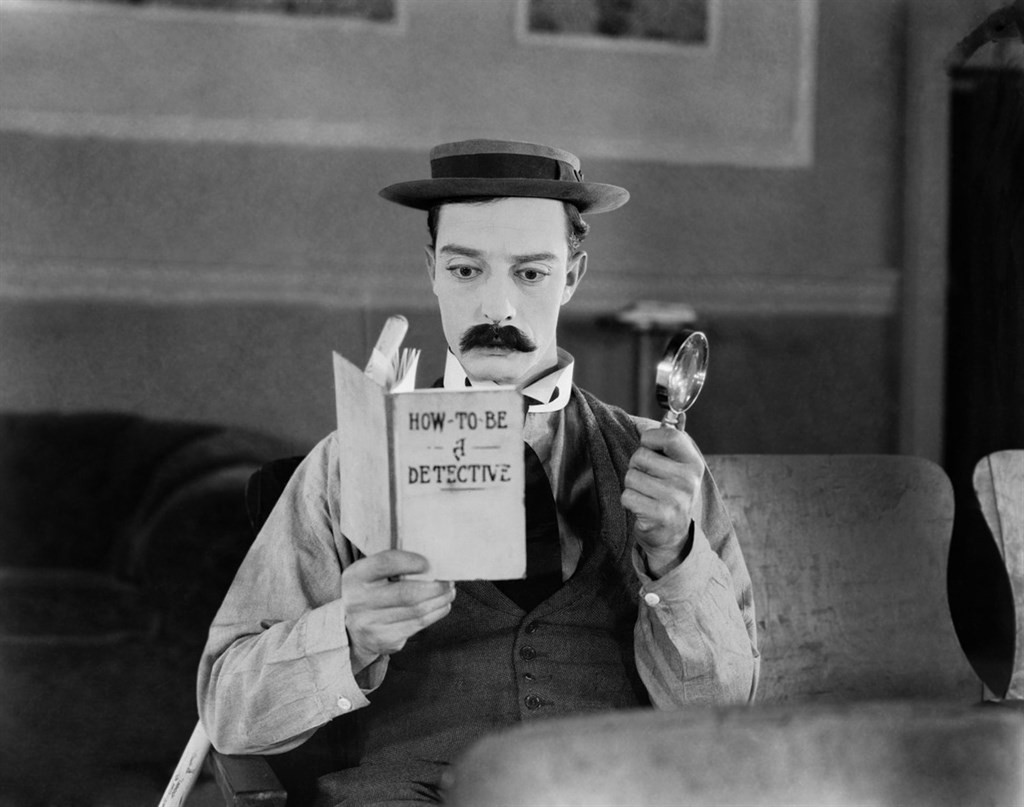 Who's the real king of silent comedians, Charlie Chaplin or Buster Keaton? The contest between The Little Tramp and The Great Stone Face will probably never be decided conclusively, but in the meantime, we've got Peter Bogdanovich's The Great Buster: A Celebration to argue about.
Armed with a trove of period footage and clips from such Keaton masterpieces as The General and Steamboat Bill, Jr., filmmaker and critic Bogdanovich attempts to do the same thing for the former Vaudeville child star from Kansas that he did for filmmakers Orson Welles and John Ford. The result is an unabashed love letter to Keaton from such talking heads as Werner Herzog, Mel Brooks, Quentin Tarantino, Dick Van Dyke, Cybill Shepherd, and character actor Norman Lloyd.
Keaton's stunts remain legendary. As Bogdanovich says in the film, "Buster took the funniest falls in pictures, a virtual symphony of them," including the spectacular one-take rescue of Norma Talmadge from a waterfall in Our Hospitality, and the astounding boulder chase from Seven Chances. Keaton didn't work from a script — he came up with a beginning then concocted a finish on the fly. And naturally, he never once smiled on camera.
Celebrated director Frank Capra explains why Keaton's career fizzled with the coming of sound: Pantomime went out of style, and cartoons came in. The doc outlines Keaton's ordeals dealing with MGM (that studio had a history of ruining comedians' careers, alleges Bogdanovich), his trouble with alcohol, and his nervous breakdown. As his career hit the skids, he lost control of his scripts and direction and had to work for people who didn't have half his skill. Nevertheless, Keaton kept working, in stuff like Beach Blanket Bingo and Samuel Beckett's avant-garde Film, until his death in 1966.
If there are any lingering doubts about Keaton's perfect comic timing or his ability to encapsulate three movies' worth of sight gags into one, the last 35 minutes of the doc dispel them with a montage of his finest moments onscreen. The Great Buster: A Celebration is a scintillating profile of one of the true geniuses of film.


[embed-1]