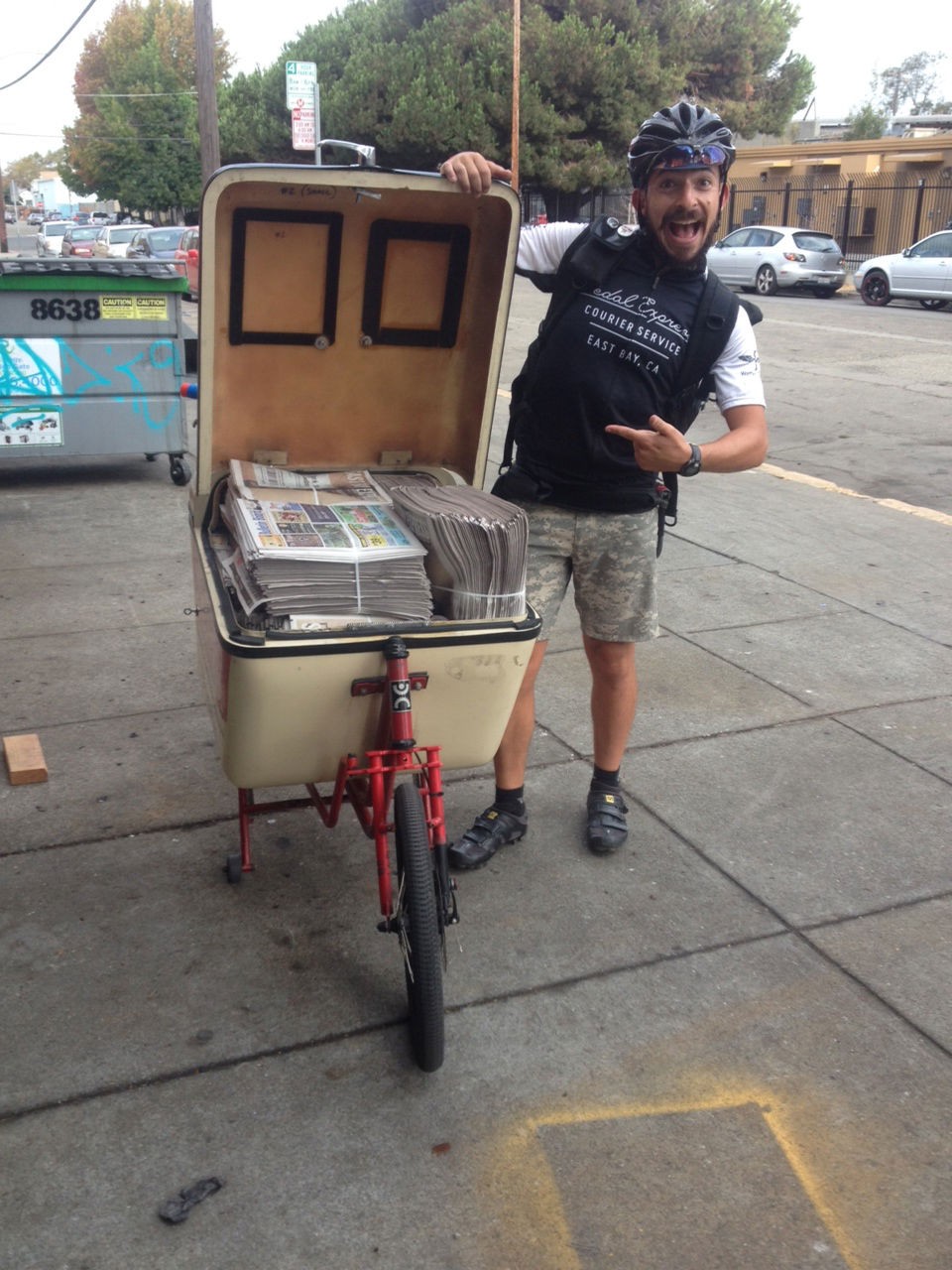 Here at the
Express
, we pride ourselves on bringing you the best news, culture, and arts stories in the East Bay. In addition, as an independent, local business, we also strive to help improve the East Bay economy and environment. The latest way we're achieving that mission started today.
Pedal Express
, a local, worker-owned bike courier service helped us deliver the
Express
throughout downtown Oakland.
As companies such as
Google
,
Amazon
, and eBay continue to clog up city streets with their same-day delivery vans, we're especially excited to help bring back bike courier culture and to bolster eco-friendly ways of delivering you the paper you know and love.
Be on the lookout for these dashing, pedal-powered messengers. And, as usual, be sure to pick up your copy of the
Express
each and every Wednesday at one of
700 locations
 around the bay.