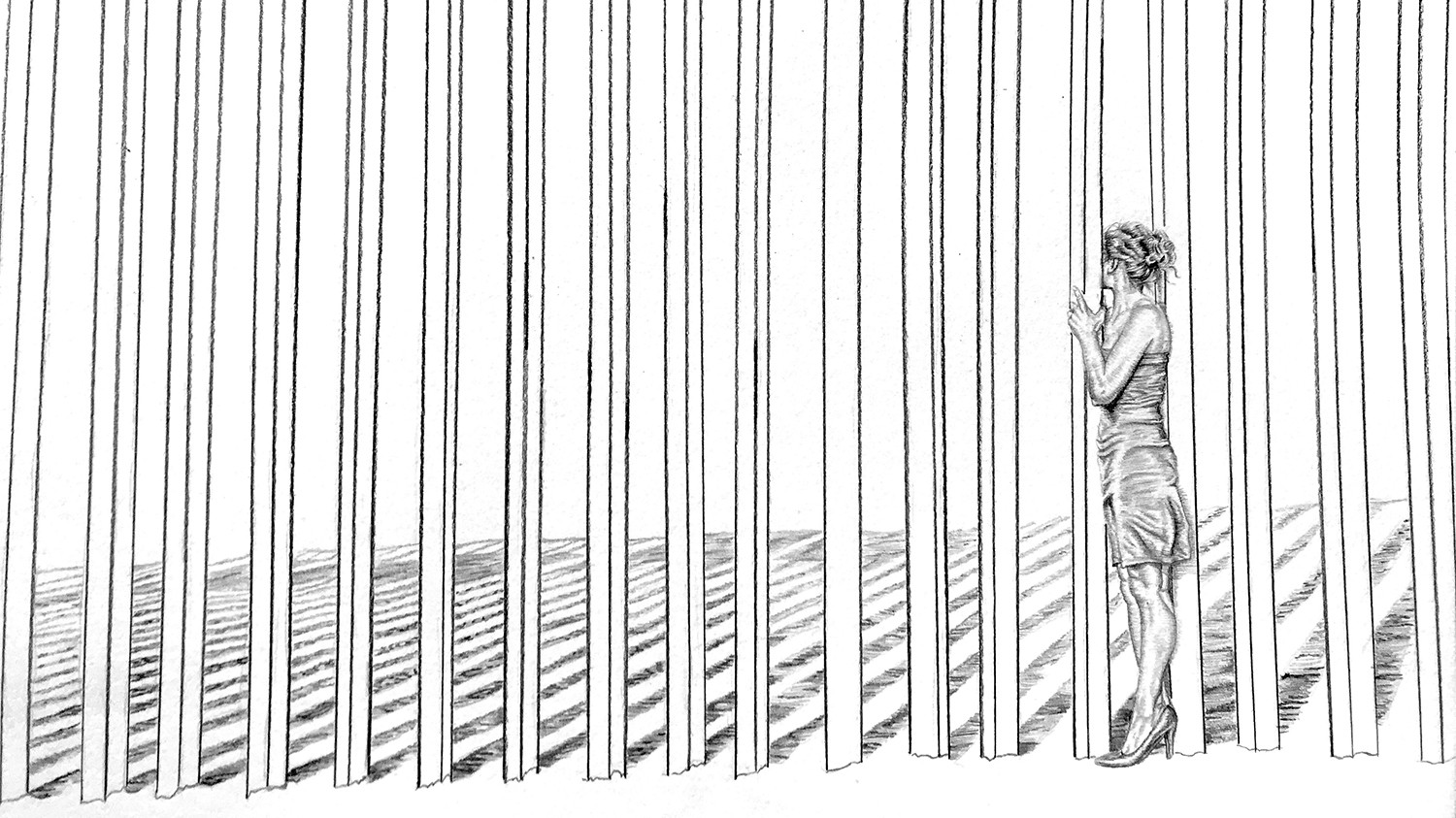 ART
Califas: Art of the US-Mexico Borderlands
Those who appreciate the intersection of art and politics will want to make Califas: Art of the US-Mexico Borderlands / El Arte de la Zona Fronteriza Mexico-Estados Unidos a must-see. "Califas" is used by Chicanos to refer to California, particularly the time before the international border was created in 1848. This exhibition features work from 21 contemporary artists and collaborative groups, with an emphasis on Bay Area artists, to explore "when people understood the border as a connecting tissue, not a line of separation." Works address the meaning of migration, melding of border cultures, injustice, and inequality, among other themes. Featured artists include Jesus Barraza (printmaking/graphics), CRO studio (Adriana Cuellar and Marcel Sánchez, architectural design), Rebeca García-González (oils), Alejandro "Luperca" Morales (photography), and Stephanie Syjuco (mixed media/installations). — J.H.
Runs Sept. 11 through Nov. 16, free, Richmond Art Center, 2525 Barrett Ave., Richmond, RichmondArtCenter.org
Around the Block
At a time when the topic of gentrification and the displacement of longtime residents — some of them artists — rages on, it is important to have uncomfortable conversations about the state of Oakland. The Oakland Museum of California is addressing this head-on with a daylong, free-to-attend pop-up experience consisting of five projects along three blocks. Through an interactive display of photos, dance, storytelling, literature, and art, participating artists hope to shed some light on the effects of gentrification and the gradual erasure of a culture that has sustained Oakland for decades. Some of the day's topics include African American stories through the art of Gayle "Asali" Dickson; a temporary drum shop with Jahi & Microphone Mechanics; an interactive screen-printing and storytelling pop-up created by artist Yetunde Olagbaju; a community conversation with a dance-story project led by Greacian Goeke and Kaethe Weingarten; and a showcase of the voices of Youth Beat journalists, Oakland Youth Poet Laureates, and participants of Beat Within. — A.R.
Saturday, Sept. 29, 11 a.m- 5 p.m., free, within three blocks of the Oakland Museum of California, 1000 Oak St., Oakland, MuseumCA.org
Boundless: Contemporary Tibetan Artists at Home and Abroad
Inspired by Eastern culture, BAMPFA fellow Rosaline (Yi Yi Mon) Kyo revives Tibetan legacies by curating mixed media pieces that encompass Tibetan Buddhist philosophies. Boundless: Contemporary Tibetan Artists at Home and Abroad, a group exhibition scheduled to open this October, highlights work by international artists that represent one's suffering in relation to where they live — or don't anymore. Tenzing Rigdol, a Tibetan poet and one of Kyo's featured artists, combines archival prints, photographs, and silk to make self-contradictory pictures. "Wrathful Dance" focuses on a burning silhouette of what looks like Mahapajapati Gotami — or Buddha's stepmother — and narrates a historical account starting from the outer most layer of ancient script. In "Exile in the Garden of Eden," Rigdol plays with layers again by combining printed excerpts of a book with simple illustrations that incorporate elements such as earth, water, and fire. — A.S.
Runs Oct. 3 through May 26, free with admission, BAMPFA, 2155 Center St., Berkeley, BAMPFA.org
Hi-Fructose Presents: The Art of the Mushroom
Following the 2016 presidential election, Daniel "Attaboy" Seifert painted eclectic cardboard mushrooms that gave him a sense of control and balance against the harsh realities under Trump. Seifert — who is an artist and cofounder of Richmond-based art magazine Hi-Fructose — hid these colorful and comical cap and stem creatures in random places. They've even reached the streets of New York. The idea behind it was to be able to look down (or up) and be taken away by these "bastions of fucking wonder magic," as Seifert described. Now, with the same concept in mind, Seifert has curated Hi-Fructose Presents: The Art of the Mushroom, which will open on Oct. 20 at the Compound Gallery. The group show will feature one of Seifert's largest sculpted pieces thus far as well as work by over 20 artists, including Andrew Schoultz and Naoto Hattori. — A.S.
Saturday, Oct. 20, 6-9 p.m., runs through Dec. 9, free, 1167 65th St., Oakland, TheCompoundGallery.com
Still They Persist
Art and activism meet with Still They Persist, a touring exhibit featuring the posters, placards, and photos that memorialized the 2017 Women's March. Curated by Cincinnati-based art collective FemFour, the exhibit is an effort to keep the images — and resolve — of the march in circulation even after the streets cleared. The Jan. 21, 2017 march, in which an estimated 5 million people participated across all seven continents, was part of a swell of protests in the wake of Donald Trump's election. The items in the exhibit shine a light on sexism and reproductive rights, and even probe the limitations of white feminism with signs that read "Respect and protect women of color" and "Trust Black women because only 6 percent voted for D.T. but 53 percent of the white women did!" But the signs also signal larger fears that continue to loom with a Trump presidency, like the downward slope of global warming, a widening wealth gap, and diminishing LGBTQ rights, immigrant rights, and racial equity. — M.R.
Runs Nov. 2 through Nov. 30, ProArts Gallery, 50 Frank H Ogawa Plaza, Oakland, ProArtsGallery.org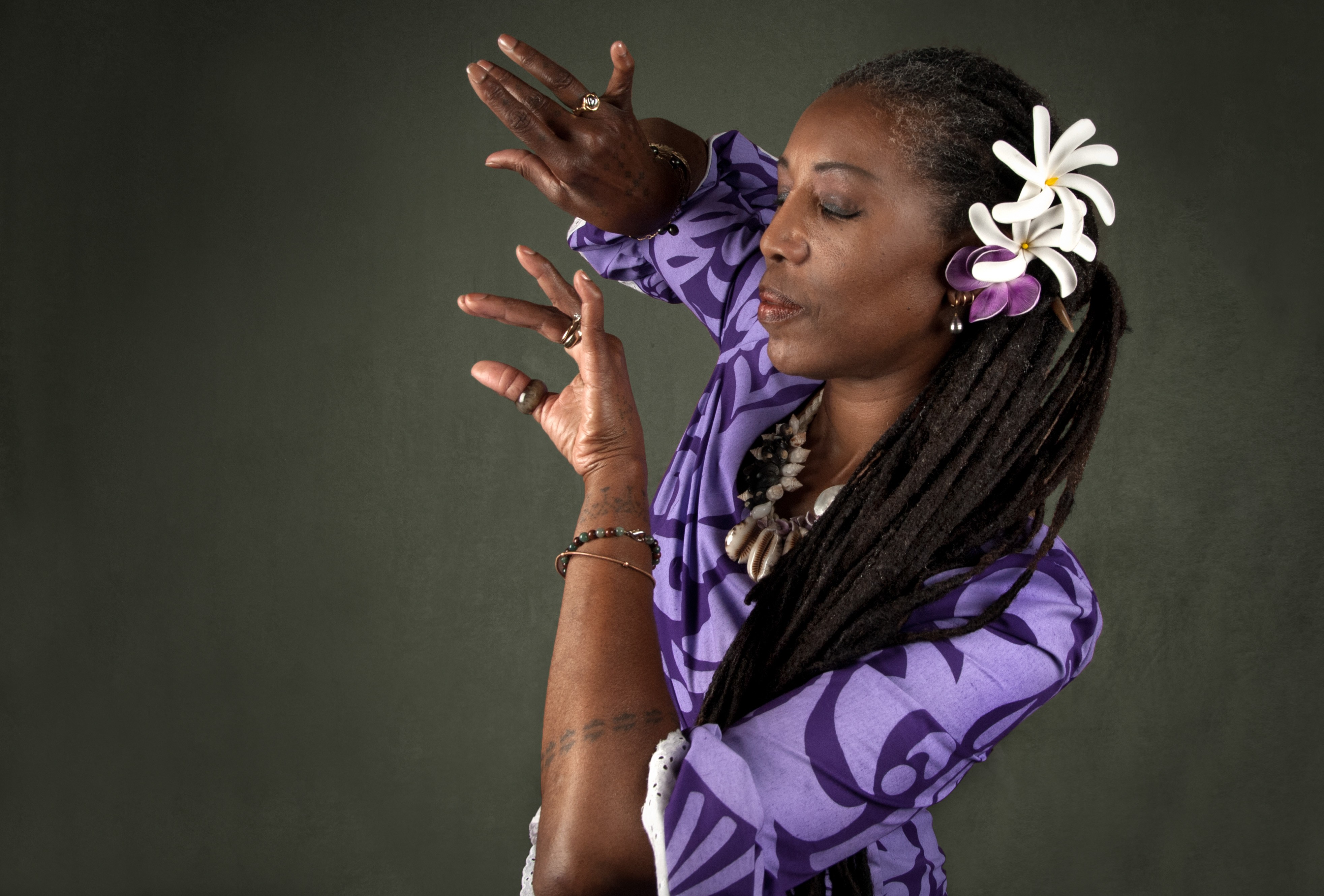 DANCE
Mhea Uchiyama Center for International Dance 25th Anniversary Concert
MUCID founder, artistic director, and hula teacher Mahea Uchiyama towers majestically over generations of students who flock to the organization's light-filled, sprung floor studios in West Berkeley. Infused in 25 years of dance and music classes, workshops, festival appearances, and competition awards is a generous spirit that encourages cultural collaboration and exploration of Hawai'i and Tahiti's performing arts. A free, open house Sept. 21 at the center provides a sneak preview of the upcoming showcase at Holy Names University. The program includes world premieres and works to original music by Uchiyama, as well as Kathak, Zimbabwean, Middle Eastern, and devotional dances performed by students and guest artists. — L.F.
Saturday, Sept. 29, 8 p.m., $30-45, Regents Theatre Valley Center of Performing Arts at Holy Names University, 3500 Mountain Blvd., Oakland, CenterforInternationalDance.org
Sasha Waltz's Körper
Last seen at Cal Performances in 2014, with her Schubert-scored Impromptus, Sasha Waltz returns with possibly her best known work, Körper, a piece she first directed in 2000 at the renowned Schaubühne Theater in Berlin. Körper, which translates simply as Bodies, deals intimately with the flesh and all its strengths and fragilities. Performed by 13 dancers in various stages of undress, whose urgent bodies frequently create their own soundscape, Körper analyzes the body as construct — zeroing in on functionality of form without neglecting the emotional resonances of how having a body affects us everyday. How are our possibilities shaped by the bodies we inhabit? How are our bodies shaped by our experiences? What does it mean to have, to be, a body in the world? Waltz and company explore the physical in order to reveal the transcendent. — N.G.
Oct. 20, 8 p.m., and Oct. 21, 3 p.m., $30-$78, Zellerbach Hall, 101 Zellerbach Hall, Berkeley, CalPerformances.org
Luna Mexicana
Now in its third year, the theatrical presentation of Luna Mexicana has become a must-see for those who enjoy events related to the sacred tradition of Día de los Muertos. Stunning colorful visuals, perfectly synchronized choreography, and eclectic sounds fused with electronic music make this show a must-see. Oakland Ballet Artistic Director Graham Lustig has captured the mystical aura of this Mexican tradition that honors the dead in the form of dance. It is no surprise that older generations of Latinx families look forward to attending this event every year — and the show keeps getting better every year with plenty of musical surprises. You may catch a mom and a grandma singing along to the mariachi. — A.R.
Nov. 2, 7:30 p.m., and Nov. 3, 4 p.m., $22-$55, Paramount Theatre, 2025 Broadway, Oakland, ParamountTheatre.com
MUSIC
Blood Orange
Dev Hynes, the British musician who makes music as Blood Orange, wears many hats. He's a composer, producer, songwriter, dancer, and, since his 2011 debut Coastal Grooves, has become somewhat of an aural alchemist. Hynes's discography is as much an assemblage of genres — the sleekness of pop, the rolling bass of funk, the exuberance of '80s dance, the tenderness of R&B — as it is of history, identity, and politics. In 2016's Freetown Sound, Hynes was sorting through his understanding of his parents' experiences as 20-somethings migrating from Sierra Leone to the United Kingdom. With his recent release, Negro Swan, Hynes offers, as he writes, "an honest look at the corners of black existence, and the ongoing anxieties of queer/people of color… a reach back into childhood and modern traumas, and the things we do to get through it all." Hynes' Oakland stop on his fall tour in support of Negro Swan promises a stylish, sublime, and moving show. — M.R.
Thursday, Sept. 20, 8 p.m., $35-45, Fox Theater, 1807 Telegraph Ave., Oakland, TheFoxOakland.com
Soweto Gospel Choir: Songs of the Free
Defy the gods by sitting like a stone during the South African choir's exuberant, one-night-only performance? No way. Instead, submit to the sway of powerhouse ensemble vocals and choreography and sing "Hallelujah" while high-kicking in the Paramount Theatre's wide aisles. Presented by Cal Performances, the show features freedom and struggle through gospel songs and folk music favored by Nelson Mandela and selected in tribute to his birth on July 18, 1918. The choir's shimmering, colorful robes and the theater's swirling architecture add spectacle to the centennial celebration. But it's the depth of talent, cultural authenticity, and uplifting expression of the music that has earned the choir two Grammys and a worldwide following. Pick up a copy of its new album of Mandela's favorite songs for long-lasting pleasure. — L.F.
Saturday, Oct. 13, 8 p.m., $34-$88, 2025 Broadway, Oakland, CalPerformances.org


Aubrey and the Three Migos
Atlanta rappers Takeoff, Quavo, and Offset are basking in their mainstream success, which is in part thanks to Drake's remix of their 2013 song "Versace," off their mixtape Y.R.N. (Young Rich Niggas). It isn't surprising that an eventual joint tour between the Canadian rapper and Migos would take place. The Aubrey and the Three Migos tour has gotten off to a shaky start with the first of the three dates in Toronto postponed. There's also Offset's traffic, gun, and drug possession charges stemming from the rapper's arrest in Georgia. No court date has been set yet, and it is unknown as to how this will affect the tour moving forward. For now, Bay Area fans of the rappers and the Canadian crooner still have three chances to catch them on stage to see live renditions of their collaborations "Versace" and "Walk it Like I Talk It." — A.Z.
Oct. 25, Oct. 26, and Oct. 29, $97-$199+, Oracle Arena, 7000 Coliseum Way, Oakland, OracleArena.com
Goblin
Dario Argento broke new ground with 1977's Suspiria. The film, which follows a young ballet student who arrives at a German dance conservatory only to find herself enveloped in a chilling string of murders, cemented Argento as the ambassador of the Italian horror genre giallo. Still, Argento's lush cinematography, masterful use of color, and generous deployment of gore would be bereft without Goblin, the Italian progressive rock band that scored the film. Goblin set a new stage for the sound of horror — arranging ominous synths and bells, lurching drums, and cacophonous guitar riffs that signal all hell breaking loose. Claudio Simonetti, Goblin's keyboardist, arrives in Oakland on his tour of the Suspiria soundtrack, where horror fans will get to hear Simonetti play the soundtrack in full alongside a screening of the sinister cult film. — M.R.
Friday, Nov. 9, 8 p.m., $25-35, Oakland Metro Operahouse, 522 2nd St., Oakland, OaklandMetro.org
Requiem for Ghost Ship
Oakland Symphony's new season starts in October, and there are several intriguing events on the schedule with political undertones. But the single show that feels most vital is November's "Requiem for Ghost Ship," an evening dedicated to the people who died in the 2016 fire. The main attraction is the world premiere of Richard Marriott's cello concerto, Ghost Ship Concerto, which was commissioned in the memory of those who lost their lives on that December night and will feature cellist Matthew Linaman. Also on the bill is Johannes Brahms' Ein Deutsches Requiem (A German Requiem), which mediates on the idea of death as part of life. — J.B.
Friday, Nov. 16, 8 p.m., $25-90, Paramount Theatre, 2025 Broadway, Oakland, OaklandSymphony.org
THEATER
Tasha
Rapid response and dramatic messaging are artist, educator, and social justice activist Cat Brooks' forte. Her one-woman show, Tasha, dives headlong into issues related to race, mental health, gender, and state policing. Directed by Ayodele Nzinga, Tasha explores the oppression and marginalization of Black women like Natasha McKenna, a woman with schizophrenia. In 2015, McKenna died while in police custody in Virginia's Fairfax County Jail at age 37. Upfront confrontation is no novelty to Brooks, whose involvement in local movements includes the BlackOUT Collective, ONYX Organizing Committee, and the Anti-Police Terror Project. Expect full-throttle energy, a mother's empathy fused with theatrical flair, and a call for communities of color to act in coalition to promote, preserve, and protect justice for all. — L.F.
Saturday, Sep 29, 6 p.m., free with admission, Berkeley Art Museum and Pacific Film Archive, 2155 Center St., Berkeley, BAMPFA.org
Fairview
Even the mere title of Jackie Sibblies Drury's breakout play — We Are Proud to Present a Presentation About the Herero of Namibia, Formerly Known as Southwest Africa, From the German Sudwestafrika, Between the Years 1884-1915 — tells you something about her work. The rising Brooklyn-based playwright is ready to challenge audiences. Her newest play, Fairview, was originally commissioned by the Berkeley Repertory Theatre with Soho Rep, and its New York premiere earned raves in The New York Times and The New Yorker. The story begins simply: A middle-class Black family gathers for grandma's birthday. But Drury eventually breaks the fourth wall, leading to an unpredictable and wart-filled dive into race, society, representation, and judgment. Based on the uproar Fairview caused during its first run at Soho Rep, some audiences might find it painfully uncomfortable. — J.B.
Runs Oct. 4 through Nov. 4, $30-$97, Peet's Theatre, 2025 Addison St., Berkeley, BerkeleyRep.org
Women Laughing Alone with Salad
In 2011, the Hairpin published a series of stock photos of women laughing all alone with their green salads. It spawned a flurry of memes and, more recently, a play: Women Laughing Alone with Salad, which comes to Shotgun Players this fall. Playwright Sheila Callaghan (a writer and producer on the Showtime series Shameless) began by imagining the lives and voices of the women in these photos, and turned those musings into a blistering feminist comedy that explores sexism, gender stereotypes, body image, and white femininity. It follows three women — all outwardly successful but internally full of conflict — and one guy, aptly named Guy, a privileged, lazy bro also secretly racked with self-doubt. Salads do, indeed, make an appearance. — J.B.
Runs Oct. 12 through Nov. 11, $8-$40, 1901 Ashby Ave., Berkeley, ShotgunPlayers.org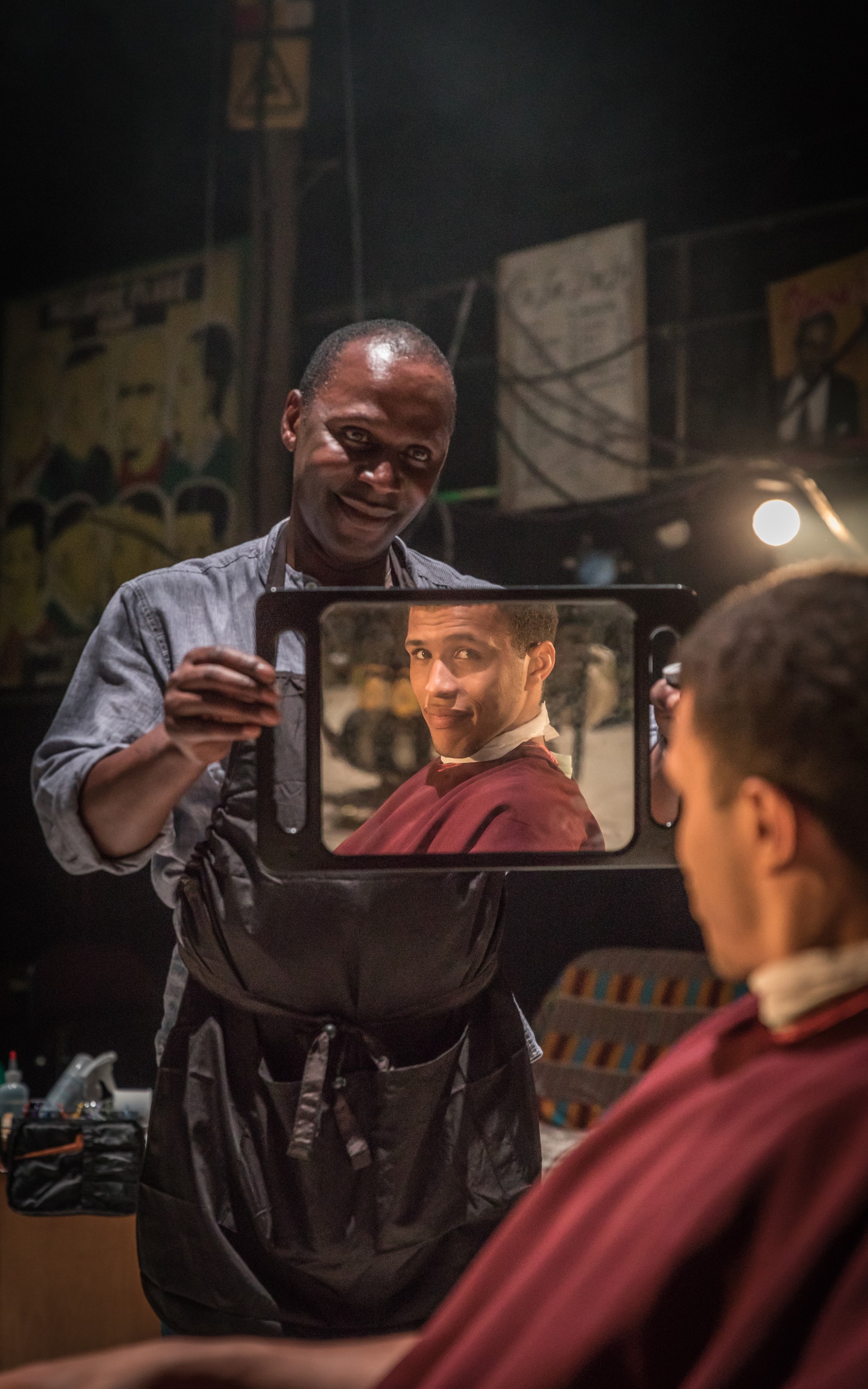 Barber Shop Chronicles
Men and their hair. Nothing reveals the inner machinations of Black male identity like an urban barbershop. Playwright Inua Ellams takes a cue from women's salons and spins the play around the world as the action moves between six shop locations in a single day. Surprising, profound, and humorous conversations and characters investigate fatherhood, romantic relationships, the meaning of "strong Black man," and the politics behind men's hair rituals. Invigorated by a terrific sound score and universal topics of love, family, work, and play, Barber Shop has had audiences and critics roaring with laughter, cheers, and tears at sold-out performances in London. This event is part of Citizenship, the 2018/19 Berkeley RADICAL programming initiative that explores issues related to immigration, nationalism, home, and humanity. — L.F.
Runs Oct. 26 through 28, $15-78, Zellerbach Hall, 101 Zellerbach Hall, Berkeley, CalPerformances.org