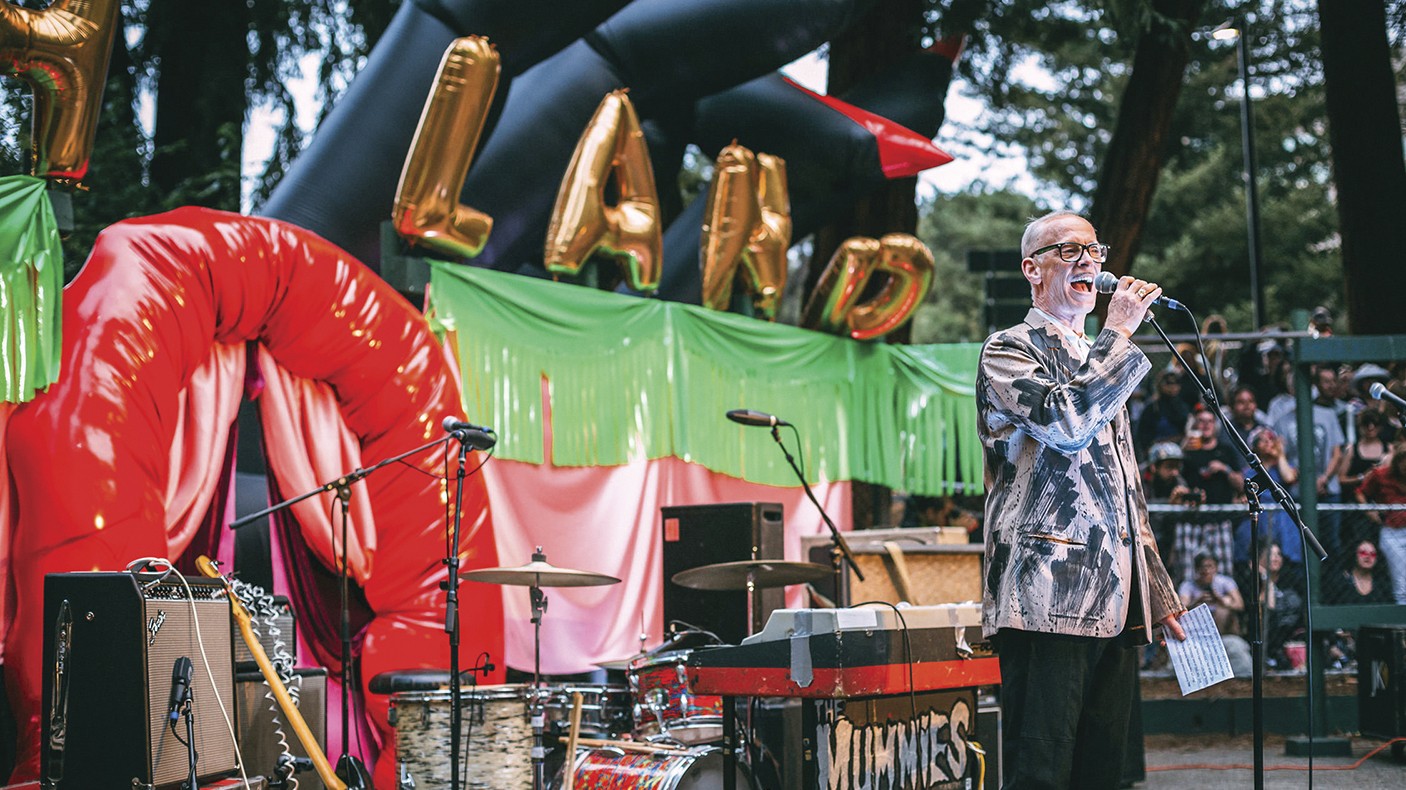 Redwood Grove Summer Concert Series
It's a beautiful summer tradition to sit beneath majestic redwoods as the golden hour's warm light filters through the trees and live music fills the air. The Redwood Grove Summer Concert Series takes place every Thursday, June through August, in the UC Botanical Garden's outdoor, redwood-lined amphitheater. The genres range week by week: folk, indie rock, jazz, blues, and classical music are all well-represented. While the whole season is strong, August looks particularly ripe with exciting acts, starting with Vetiver, a pioneer in the psychedelic folk-rock movement that feels perfectly suited to the woodsy setting. Then, there's singer-songwriter Alela Diane, who sings thoughtful lyrics with an intimate, dreamy quality. Tyler Ramsey, formerly of Band of Horses, follows with mesmerizing fingerstyle guitar. And the season is sure to close memorably with Hubby Jenkins, the multi-instrumentalist who played with Carolina Chocolate Drops from 2010 to 2014. He's known to explore African American history through traditional genres of country blues, ragtime, and jazz, often on banjo. — Janelle Bitker
Thursdays, June 7-Aug. 30, 5:30 p.m., $24-$60, UC Botanical Garden, 200 Centennial Dr., Berkeley, BotanicalGarden.Berkeley.edu/Summer-Concerts-2018
Feels 6
Oakland's favorite arts party has been on hiatus since 2016, but it's back with its most ambitious event to date in a new venue and a new city. What started as an underground party in a West Oakland warehouse has grown into a distinctive, one-day festival taking over the vast Craneway Pavilion — but it's still independently run by the local writers behind Wine & Bowties. This year's music lineup is stacked with major hip-hop talent, including headliners Princess Nokia and Kelis (yes, "Milkshake" Kelis), as well as local artists such as Spelling, ALLBLACK, and Russell E.L. Butler. Visual artists working in a variety of media — interactive installation, sculpture, paint, photography — will be part of a large-scale exhibition, and the Berkeley Art Museum and Pacific Film Archive will also have a presence for the first time. A portion of the proceeds will benefit Youth Radio. — J.B.
Saturday, June 16, 3 p.m.-2 a.m., $40-$60, 1414 Harbour Way South, Richmond, Feels6.tv
Ojai at Berkeley
For the eighth year, Cal Performances has linked up with the Ojai Music Festival to present a reimagined, Berkeley version of the Southern California festival, which has long been renowned for its international classic music programming. Every year, the curator and vision is different, and this year's Ojai at Berkeley features four concerts curated by Moldovan-Austrian violinist Patricia Kopatchinskaja. The recent Grammy Award winner is famous for her diverse range, including reinterpretations of modern masterworks. One evening is dedicated to the works of American composer Michael Hersch. Another features Kopatchinskaja with her parents performing traditional Moldovan and Romanian folk music. The festival ends with chamber works by Bartok, Stravinsky, and Ligeti. But the highlight will likely be opening night, the Bay Area premiere of Kopatchinskaja's own semi-staged project, "Bye Bye Beethoven," on Thursday, June 14. It mashes up various classical pieces with imagery and other musical genres, which she describes as a commentary on "the irrelevance of the classic concert routine for our present life." — J.B.
June 14-16, various times, $20, Zellerbach Hall, Berkeley, CalPerformances.org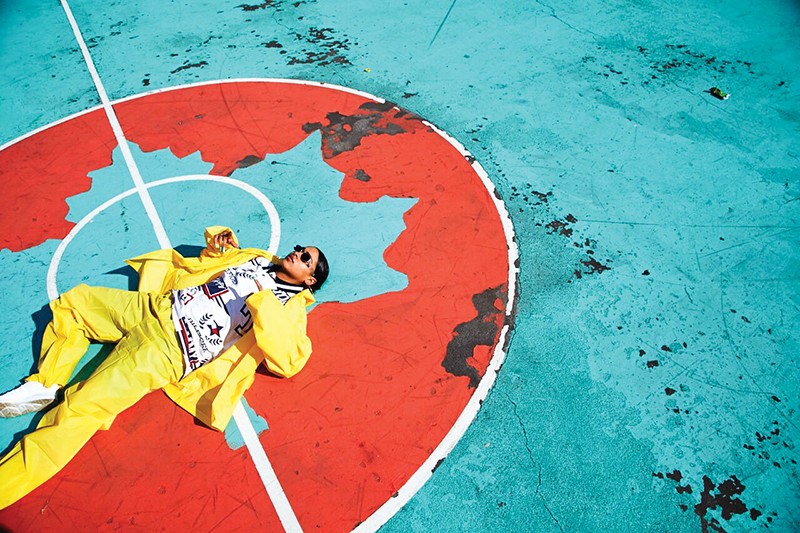 Patchwork
Aunt-and-niece team Delilah Snell and Nicole Stevenson are the stuff sepia-tinted indie films are made of. Snell owns a market and deli, lectures on food sustainability, and drives a 1968 Volkswagen bus. Stevenson is a costume designer and the owner of a craft workshop studio and retail store — plus, she owns chickens. The two are so passionate about empowering creatives that they created their own DIY Festival: the Patchwork Show. Coming to Oakland in June, the festival will take place in Jack London Square and showcase local up-and-coming artists, crafters, designers, food trucks, live indie music, and, of course, DIY craft workshops. Learn how to crochet a sweater for your favorite succulent, or simply indulge your Etsy wet dream by buying a soy lemongrass candle and munching on a vegan cupcake as you peruse goods from over 150 local makers. — Madeline Wells
Saturday, June 16, 11-5 p.m., free, Broadway and Water St., Oakland, DearHandmadeLife.com
Stern Grove Festival
If shelling out hundreds of dollars and pushing your way through droves of sweaty millennials for three days straight isn't your style, Stern Grove Festival might be a better fit than the likes of Outside Lands. Escape the city for an afternoon to listen to live music in a beautiful eucalyptus grove in San Francisco's Sunset district. Stern Grove's 81st season will feature shows every Sunday throughout the summer, including performances from M. Ward with Thao & the Get Down Stay Down, Ziggy Marley (Bob Marley's son), the San Francisco Symphony, and the San Francisco Ballet. Bring a picnic and the whole family if you so please, or get right up in front and dance the day away in an idyllic meadow. Donations are encouraged, but admission is free — so anyone can afford to enjoy the sights and sounds of San Francisco's favorite laid-back summer music festival. — M.W.
Sundays, June 17-August 19, 2 p.m., free, Sigmund Stern Grove, 19th Ave. and Sloat Blvd., San Francisco, SternGrove.org
Burger Boogaloo
Oakland's very own trash-music fest Burger Boogaloo returns for its sixth year with headliners Devo and The Damned. Last year, NRBQ was the left-field show-stealer; this year it's likely to be Mudhoney, beloved grunge godfathers who managed to escape the '90s without falling victim to the Dickensian misfortune that's befallen nearly all of their contemporaries. The big names are new, but Boogaloo mainstays like Hunx and His Punx and Quintron and Miss Pussycat will be returning alongside the original trash maestro John Waters, who will bless the proceedings as Master of Ceremonies once again. Soak up the tall boys of PBR with tasty grub from local vendors — vegans included — and don't forget the sunblock if you decide to leave your leather jacket at home. — Brian Breneman
June 30-July 1, $169 weekend pass, $99-$125 single day, Mosswood Park, 3612 Webster St., Oakland, BurgerBoogaloo.com
Alameda Art & Wine Faire
Summer is just a constant excuse for outdoor festivals — and wine, art, warm weather, and music are the winning combination. Downtown Alameda's 34th annual Art & Wine Faire takes place the last weekend of July and features more than 300 arts, crafts, and food vendors. Sip from a selection of regional wines while your children have a blast hopping around on bounce houses and spinning until they're sick on the teacup rides. Chow down on a Lockeford sausage while you listen to a Bay Area tribute band, or check out the Salsa Stage at the corner of Park Street and Webb Avenue. Window-shop (or actually shop) at over 400 local businesses in Alameda's Park Street business district, many of which will be offering weekend specials during the festival. — M.W.
July 28-29, 10-6 p.m., free, Park St. between Encinal Ave. and Buena Vista Ave., Alameda, DowntownAlameda.com
Art & Soul Oakland
Art & Soul is a festival that manages to captures the diverse, independent spirit of Oakland while still appealing to a broad range of visitors from all over the Bay Area. Featuring local bands, artists, and chefs, the 18th annual iteration of the midsummer festival has yet to announce its 2018 lineup, but past performers have included local soul singer-songwriter Goapele, bilingual hip-hop group Los Rakas, and R&B mainstay Angie Stone. Admission has increased a little over the years but still remains extremely affordable in comparison to the bigger festivals of the summer: $15 for adults, with children 12 and under getting in free. Previous years of Art & Soul have included blues and gospel showcases, an urban dance stage, a turf dance battle, a kinetic arts circus stage, a family fun zone, street performers, and local craft beer, wine, and food. — M.W.
July 28-29, noon-6 p.m., $15, 14th St. and Broadway, Oakland, ArtAndSoulOakland.com
Outside Lands
The Bay Area's biggest music festival returns for its 11th year with a historic lineup: For the first time, two of the three headliners are women. Powerhouse singers Florence + The Machine and Janet Jackson are joined by R&B crooner The Weeknd at the top of the lineup, as well as rapper Future, eclectic singer-songwriter Beck, and Carly Rae Jepsen of "Call Me Maybe" fame. The festival also added a few last-minute acts, most notably Janelle Monae. Compared to past years, the indie rock-, pop-, and electronic-heavy lineup is even lighter than usual on hip-hop, but local favorites SOB x RBE and Caleborate should represent the East Bay well. Plus, it's hard to beat Outside Lands' selection of food, drinks, comedy, and other extras. — J.B.
Aug. 10-12, $375, Golden Gate Park, San Francisco, SFOutsideLands.com