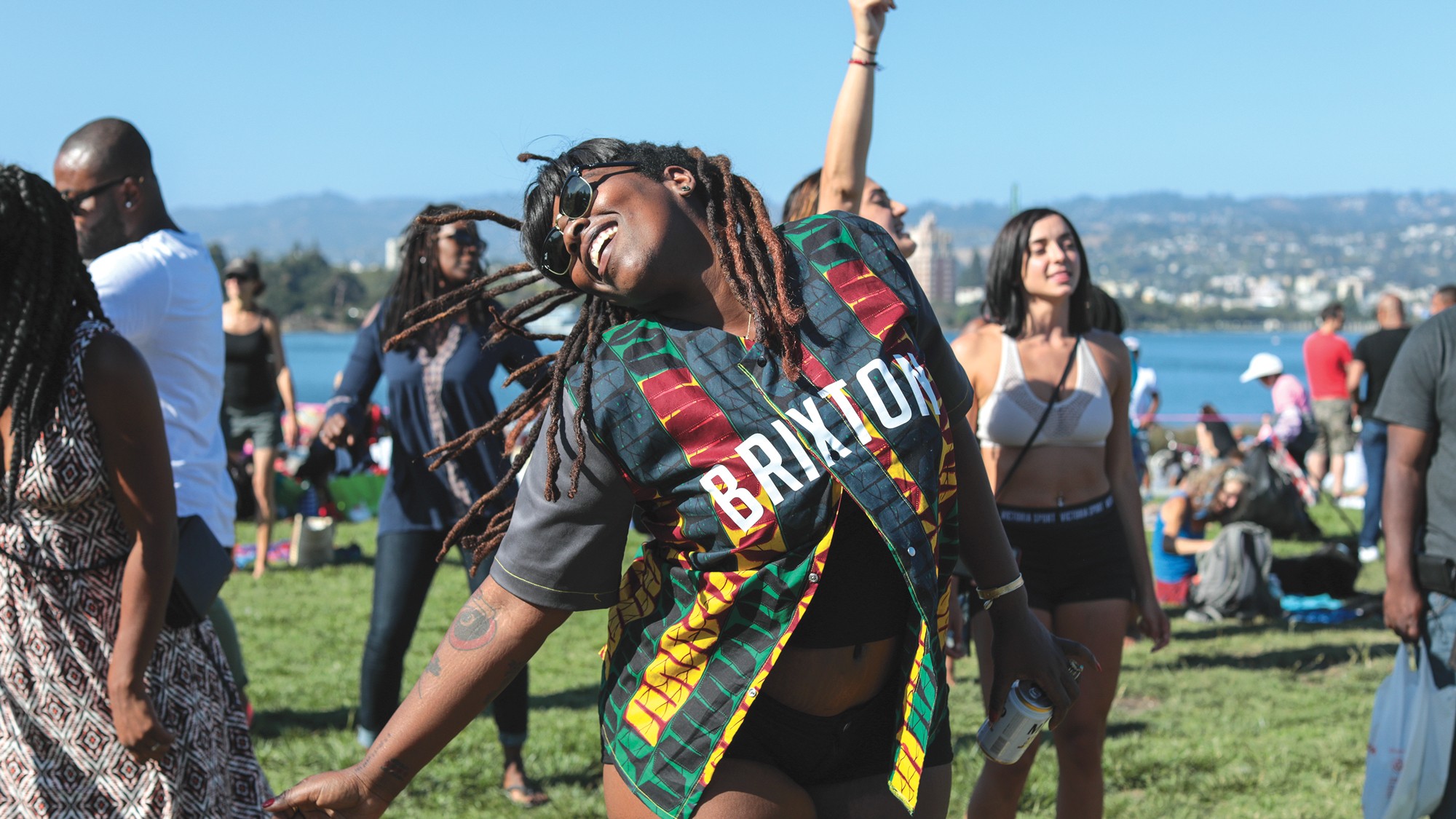 Nothing says summer like soaking up the sun while drinking a cold beer at the lake, a rooftop bar, or even inside a perfectly air-conditioned club. Whatever your choice of entertainment, the Bay Area has tons of day parties all summer long.
LakeFest 2018
The now infamous "BBQ Becky" has prompted Oaklanders to take action and reclaim Lake Merritt, even though getting together to party at the lake is nothing new. The LakeFest team understands the need to put on events at the lake as safe spaces where Oaklanders can mingle and party. In its inaugural year, LakeFest will include performances by all homegrown talent: Rumbache, JAX, Ajai Kasim, and DJ Cecil.
Saturday, June 23, 11 a.m., free, Lake Merritt Boating Center, 568 Bellevue Ave., Oakland, LakeFestOakland.com
Fresh Jamz on the Lake
The Fresh Jamz crew (DJ Odiaka and DJ Delgado) is still in celebration mode — the beloved party turned 10 this year. It's at a new location, the Legionnaire Saloon, and the crew is planning a family-friendly party at the lake. Like with LakeFest, 510 Day, and other parties at Lake Merritt, expect Fresh Jamz on the Lake to be nothing but great music and a friendly vibe.
Saturday, July 28, 1 p.m., free, Lake Merritt Amphitheater, 1 Lake Merritt Blvd., Oakland, Facebook.com/FreshJamzOak
Day La Soul Party
The TrapSoul crew (BaySosa, SlapDadi, and OliveOyl) is behind this new day party. If you're a fan of their Thursday night events at Parliament, you are going to want to check out their Sunday afternoon edition, which will run through October. For now, the party will be held at Liege, but as the temperatures rise and the crowds get larger, they might move it to a different location.
Sundays, 3 p.m., free with RSVP, Liege, 481 9th St., Oakland, DayLaSoulParty.Eventbrite.com
Parliament
The lounge located in Old Oakland is known for its dope parties. From TrapSoul, to the Scene party with Lexx Jones, and Mind Motion, night parties at Parliament are always packed. Since May, Parliament has also been open every Sunday for a day party. The weekly party will feature rotating DJs spinning hip-hop, Afrobeat, and even reggaetón.
Sundays, 2 p.m. or 3 p.m., 811 Washington St., Oakland, 811Parliament.com
SoOakland
Since the fall of 2015, Shayla Jamerson has grown SoOakland into one of the most recognized movements keeping the spirit of Oakland alive in the midst of rapid gentrification. It only took a year for Mayor Libby Schaaf to recognize Jamerson's cultural events and proclaim July 30, 2016 as SoOakland Day. There will be a series of day and nighttime events for SoOakland week, July 23-29, but the one you must attend is SoOakland Day, hosted by KMEL-FM's DC is Chillin.
Saturday, July 28, noon, $20-$25, 16th Street Train Station, 1401 Wood St., SoOakland.com
Soulovely
If you are looking for an inclusive, queer/trans, and soulful day party, this is the one for you. It takes place the second Sunday of every month, hosted by rapper Aima the Dreamer with sounds by Bay Area DJs Lady Ryan and Emancipation. Soulovely will run until Oct. 14 at Uptown beer garden Lost & Found.
Second Sundays, 3 p.m., prices vary, Lost & Found Beer Garden, 2040 Telegraph Ave., Oakland, Facebook.com/WeAreSouLovely
Sundaze
For a true big city party, check out Sundaze. This weekly party housed at the EndUp is known for attracting athletes, celebrities, and impromptu performances by secret artists. It's one of the many parties put together by Anthony Presents — the team is also in charge of the TFTI party at Parliament. Most recently, Vallejo rapper Nef the Pharaoh celebrated his birthday at Sundaze. Other parties have been hosted by Bow Wow and Karrueche. Attend and you might just catch Too $hort jump on stage for a rendition of "Blow The Whistle."
Sundays, 2:30 p.m., free before 3p.m. with RSVP, $15 after, The EndUp, 401 Sixth St., San Francisco, SundazeSF.com
Elevate Rooftop Day Party
This party is also put together by the Anthony Presents team, and it's housed on the W Hotel's swanky rooftop. You will definitely have to dress to impress. Like at Sundaze, expect local celebrity hosts and sightings, all while you sip a fancy cocktail from the bar. The next edition goes down June 9.
Select Saturdays, prices vary, W Hotel, 181 Third St., San Francisco, AnthonyPresents.com
Phoenix Hotel's Sunday Summer Series
Every year, the Phoenix hosts poolside day parties known as the Sunday Summer Series. On select Sundays from April to September, a different promoter hosts a party. Expect every kind of sound, from electronic to hip-hop and more.
Select Sundays, noon, prices vary, 601 Eddy St., San Francisco, PhoenixSF.com/Event/Sunday-Summer-Series;