Sonoma resident and noted gardening author Jorge Cervantes is touring the world in support of his new book,
The Cannabis Encyclopedia
.
In this week's
Legalization Nation column
, Cervantes tells cannabis farmers and consumers to prepare for legalization and industrialization to cut pot prices in half. Cervantes also wades into the thorny details of California legalization, speaking out on local bans and personal possession limits.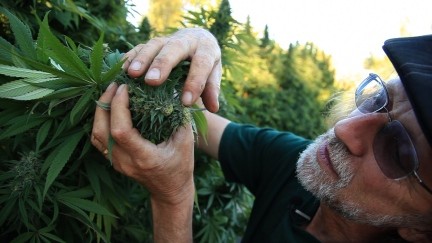 But we wanted to give growers some practical advice as well. Below, an interview excerpt on what growers should be doing in June.
Cervantes:
If they're growing outside, it's starting to get pretty hot at that time. They should put on a layer of straw mulch. It should be straw. It doesn't decompose like alfalfa does.

A nice, six-inch coat of that will really deflect the sun and keep the heat out. Just keeping the soil cool at that time makes a huge difference. If the roots are cool on hot day, it makes a huge difference as far as plant health goes.