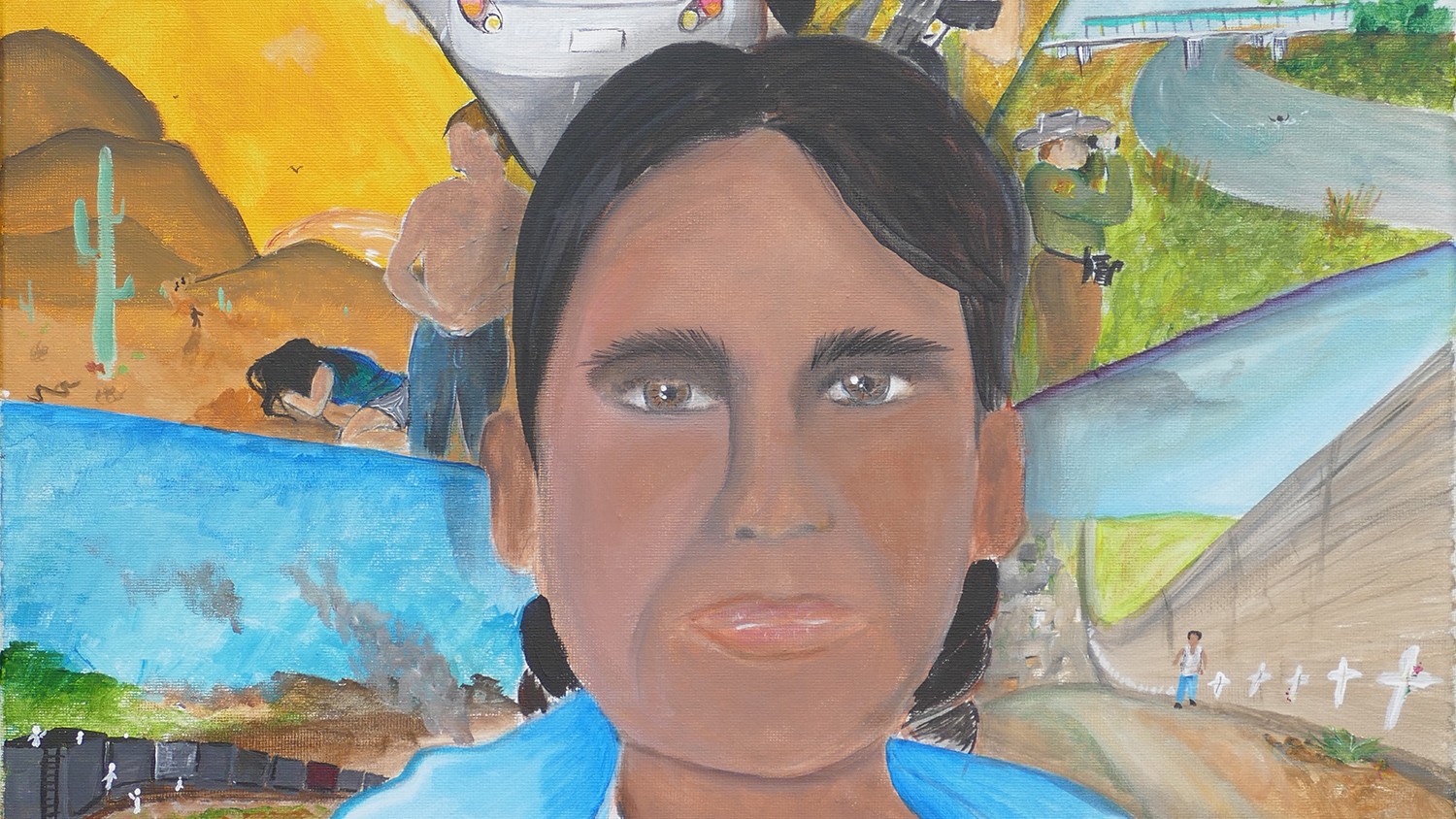 When it comes to undocumented folks, the most common narrative revolves around their lack of legal status and what they contribute or don't contribute to the country. However, there is much more to them. There are countless stories behind every undocumented person.
Peralta Hacienda wants to change this portrayal with a single-day exhibit on Saturday, Oct. 6. Undocumented Heart: Oakland Day Laborers Tell Their Stories will showcase artwork by 13 undocumented people, a mix of men, women, and teenagers from the Oakland Workers' Collective.
The result of 11 months of work, the exhibit serves as an avenue for them to tell their stories from a first-person account. The artwork represents what they have experienced being undocumented in the United States, the hurdles they've had to navigate, and what it means for them to be separated from their families.
It's nerve-racking for undocumented individuals to reveal their status to friends and employees — even more so to put it out publicly for the world to see. However, sharing these stories is crucial in convincing those who don't understand the complexity of our broken immigration system to show empathy toward the undocumented community.
At the outdoor and indoor exhibit, visitors will see paintings and quilts, and hear audio interviews with every single one of the participants.
Some of the stories include that of Maria, who was born in Mexico and has lived in the United States since 1985. There's also Alex Cruz from Honduras who moved here in 1995. Perhaps the most heart-breaking is the story of Dilmar, a 16-year-old from Guatemala who followed his dad and older brother to the U.S. but had to leave his mother and two other siblings behind.
The artwork reveals insight into the many reasons why people decide to come to the U.S., which is not to steal jobs or commit crimes as the current administration wants to make us believe. Instead, it's to escape poverty, domestic violence, and war-stricken zones. What better way to see and hear these stories than from immigrants themselves?
Saturday, Oct. 6, 3-5 p.m., free, Peralta Hacienda Historical Park, 2465 34th Ave., Oakland, PeraltaHacienda.org