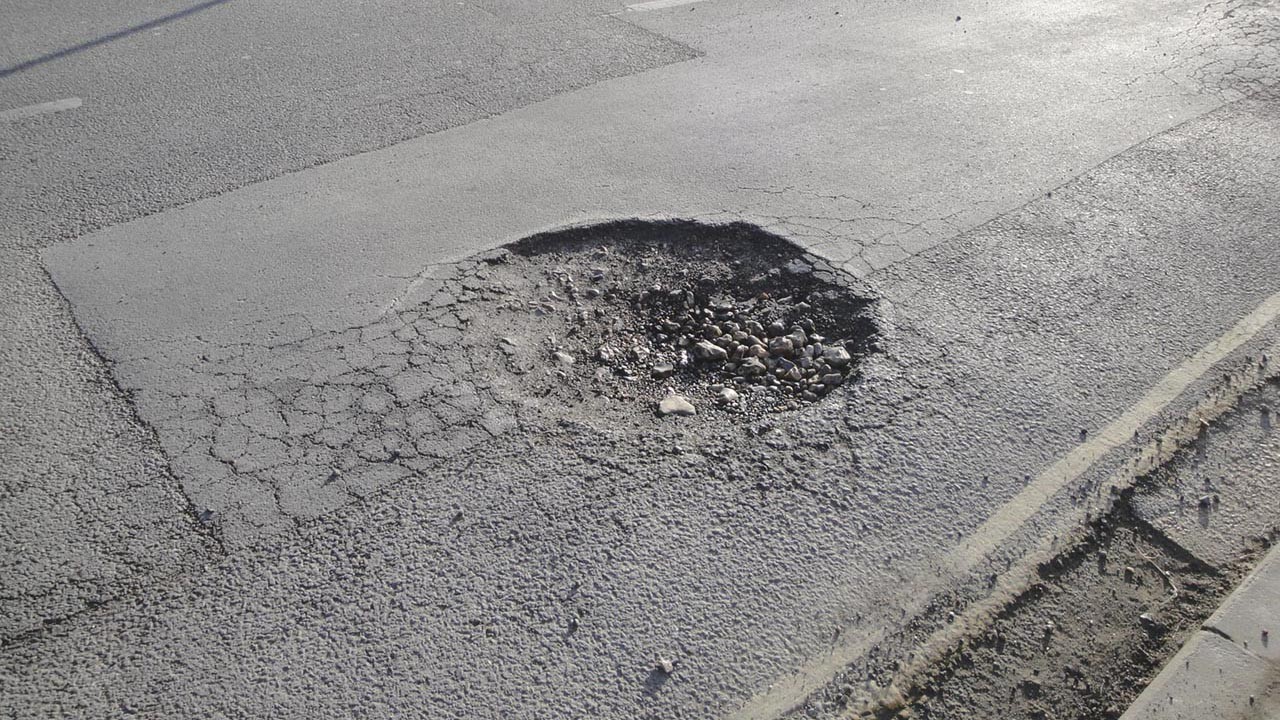 Oakland's Department of Trans­portation has ambitious plans to repave the city's crumbling roads, with a focus on socioeconomic equity that prioritizes the oft-neglected flatlands. Meanwhile, the Department of Economic and Workforce Development is midway through a two-year effort to revitalize ailing retail corridors and boost local businesses. Yet both efforts must overcome the same daunting challenge: the city needs more employees to do the work.
Progress is being made, but it may not quell the strife. As the city prepares to enter contract negotiations with various unions, workers hope to boost wages pruned during the recession, while city leaders expect to cut spending in their upcoming budget. Facing these twin tensions, it is far from clear that Oakland also can grow its staff. Nonprofit and labor officials are raising alarms over the citywide staffing shortage, warning that it hinders a litany of essential city functions, from housing assistance to fire code enforcement and trash collection.
As the next budget cycle approaches, observers are bracing for heightened tensions during upcoming contract negotiations. Mayor Libby Schaaf is scheduled to formally introduce the 2019-2021 budget on May 7, and contracts with civil employee unions SEIU Local 1021 and IFPTE Local 21 are set to expire on June 30. After a prolonged teacher strike forced Oakland Unified School District's hand, other public unions will be eager to seize on that momentum for more favorable contracts.
But even as unions hope for salary gains, Oakland faces a $49 million budget shortfall in the coming fiscal year. The situation resembles the period after the 2008 recession, when furloughs and layoffs eviscerated city departments just after pay raises boosted labor costs by $6.8 million during the 2007-8 fiscal year. In the 2009-2011 budget, the city cut $5.7 million in spending by eliminating 54 full-time positions, and saved another $5 million by downgrading more positions.
"Public employees took a big hit for Oakland during the recession," said Jennifer Li, a spokesperson for the IFPTE Local 21 union, which represents administrative professionals, engineers, and project managers in various departments. "There were furloughs and layoffs — and that puts us behind in terms of cost-of-living adjustments. From 2007-2013, city workers were furloughed for 22 days a year. But unlike federal workers, Oakland city workers never saw any back pay for their furlough days."
Now, the city is essentially playing catch-up to a booming economy after that period of sustained austerity. While the city claims wage growth averaged 3.5 percent over the past four years, that hasn't been fast enough to satisfy labor leaders.
"This understaffing and underfunding permeates every conversation," said Nayeli Maxson, CEO of the Alliance for Community Development. Maxson serves on the Small Business Advisory Group for the Greenlining Institute, a nonprofit that works with the city on social justice issues in business. Its recent white paper identified staffing shortages as a major hurdle for nearly everything the city is doing to help small businesses, from its street-paving program to a new Business Assistance Center staffed by just one full-time employee.
These calls to action are not going unheeded, but caution abounds. Harry Hamilton, marketing director for Oakland's Economic and Workforce Development Department, said the city is looking to boost Business Assistance Center services not only with additional staffing, but through partnerships with local nonprofits to provide services such as a free legal clinic.
Street paving may face similar hurdles. After voters backed an infrastructure bond, the city is on track to approve $100 million in funding to fill potholes in historically underserved areas, reversing a well-documented racial disparity in public services. Yet 20 percent of the positions at the city's Department of Transportation are vacant and the agency will need to use contractors for some of the work.
"We can't hire and retain people," Local 21's Li said. "Our members are seeing colleagues leave us for smaller cities like Dublin and Berkeley that pay more and have more reasonable workloads."
According to the union's analysis, a civil engineer working for Oakland can expect to make 22 percent below the region's average. Other positions ranged from 6 percent to 44 percent below average. By contrast, Citywide Communications Director Karen Boyd cited a city compensation survey that found 20 percent of those positions were "below market" by regional comparison — while 20 percent were above. The remainder were either within 5 percent of the median, or non-comparable.
Boyd pointed to further complications such as a tight labor market, with national unemployment at a historic low of 3.8 percent. "Competition for talent is fierce," Boyd said. "Several recruitments have extended the deadline to apply due to a low number of qualified applicants."
Carroll Fife, director of the Alliance of Californians for Community Empowerment, told the city council that a lack of staffing was preventing those Measure KK bond funds from delivering needed services. "Staffing is a big issue," Fife said. "It is critical that during this budget process, it's made a priority for the city council to make sure these vacancies are filled."
Transportation Department spokesman Sean Maher said staffing won't hamstring the city's plans. "While much of that paving work will be performed by contractors, we've also been building our internal capacity," Maher said. "More of that paving work will be done by City of Oakland employees than at any time in recent city history."
But labor leaders are skeptical that contracting out positions can address the underlying problem. "Contractors come and go — exempt and temporary workers have no union protections and are easy to dispose of," Li said. "That's not a permanent solution."
The question may be how to sustain incremental progress. Contract negotiations are bound to be tense, as fiscal prudence will conflict with the urgent need to fill vacant positions.
"Our goal in labor negotiations is to secure long-term health benefits for employees, offer a fair wage increase that is within the existing budget, and ensure we can deliver critical services to our community now and into the future," Boyd said.
According to Oakland's Department of Human Resources Management, city departments are currently understaffed by an average rate of 14.5 percent, down from 16.6 percent in November. The department reports a vacancy rate just 1.5 percent higher than the average of nearby cities, but 3 and 4 percent lower than the counties of San Francisco and Contra Costa. However, this figure is complicated by the creation of 300 new staff positions within the past two years. Union researchers say the officially reported vacancy rates are further complicated by temporary hires, turnover rates, and new positions.
Since recovering from the recession, Oakland saw a 35 percent increase in its General Fund from 2011 to 2017. During that period, city revenues exceeded projections by about 9 percent. But now Oakland faces a fiscal cliff. In February, Finance Director Katano Kasaine told the city council that the general purpose fund had reached a $6.3 million funding gap, which is expected to balloon next year to a $25 million deficit, largely due to higher expenditures.
Bruce Nye, an attorney and founder of the group Make Oakland Better Now, is a longtime budget cycle observer who is organizing a budget town hall on May 20 with Mayor Libby Schaaf and Councilmember Rebecca Kaplan — who are often on opposite sides of budget debates. Nye was blunt with his pessimism: "It's going to get a darn sight worse."