Last week, the Alameda County District Attorney's office and the City of Oakland unveiled
ReportJohn.org
, a web site for ratting on suspected sex-worker clients to the Oakland police. Users can snap photographs of people or vehicles
suspected of solicitation and send them instantly from their cell phones. The police then use this information to generate and mail a "Dear John" letter to the home addresses of people accused of seeking out a sex worker.
Oakland Mayor Libby Schaaf praised the tool, calling it "an example of the collaboration needed to tackle social problems."
But sex workers, human-rights advocates, and civil-liberty watchdogs say the website might do more harm than good.
Tara Burns, a sex worker from Alaska, said the idea behind the website is to target clients, but that
"research shows that doing this actually makes conditions much worse for sex workers, and much more dangerous," she explained
Burns said the new website applies the "Nordic Model" of regulation, under which sex workers themselves aren't targeted by law enforcement, but their clients are arrested, criminally charged, and shamed.
According to Burns, when customers are aggressively targeted by law enforcement, it increases the likelihood that sex workers will have to interact with unfamiliar clients or take other risks that expose them to violence.
Cynthia Chandler, a human-rights attorney who lives in San Leandro, called the new website "deplorable," and said the city should take it down.
"This turns neighbors against neighbors and recruits people to become spies for the police," she said. "It's not healthy for these communities."
The attorney said the website will likely have a negative impact on lower-income people and non-white sex workers. "When it comes to people who work on the street, it's disproportionately people working for economic survival, who don't have resources to work indoors, and they're disproportionately going to be people of color," she said.
[pullquote-1] Chandler added that the website also could defame innocent civilians. "If you're living in an economically depressed community and you go up to a car your friend is driving to chat with them, you run the risk of being reported through this program," she said.
ReportJohn.org is just the latest attempt in OPD and Alameda County DA's effort to identify and eliminate sex-industry clients, especially those who solicit on "The Tracks" — outdoor locations such as East 14th Street from the San Antonio neighborhood to the San Leandro border.
In 2013, OPD asked residents and business owners in The Tracks to fill out forms anytime they suspected someone of soliciting. Based on these reports, OPD sent "Dear John" letters to the registered addresses of vehicle owners warning them that their car was spotted in an area known for prostitution.
Oakland police captain
Ricardo Orozco
helped start the Dear John program. After he retired in 2015, Orozco was hired as an inspector by Alameda DA — but he was subsequently fired after being identified as one of the officers who allegedly solicited sex from the exploited teenager "Celeste Guap."
Other Oakland cops have been implicated
in incidents where sex workers were exploited.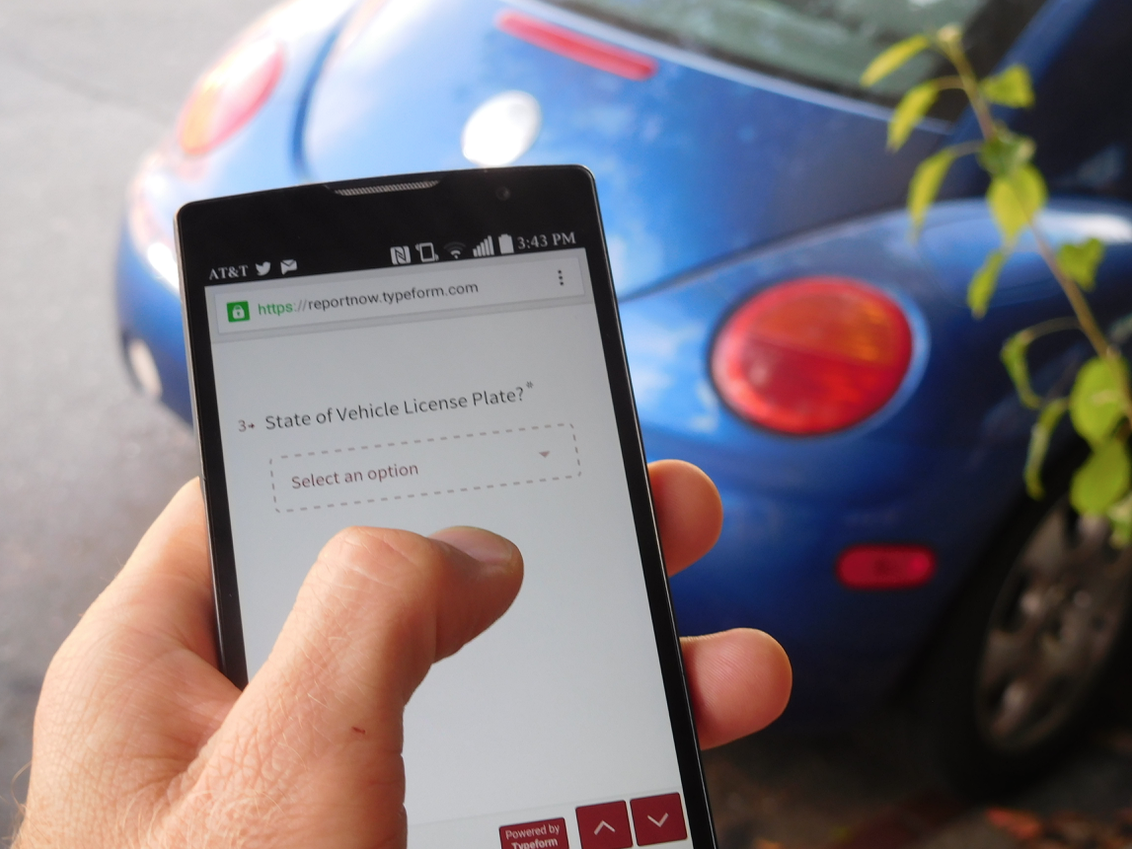 In 2014, the
Express
obtained
copies of Oakland's Dear John reports and Dear John letters
, which included the un-redacted license plate numbers of vehicles accused of being involved in purchasing sex, as well as descriptions of suspected johns and sex workers. The Oakland police have also publicly released
license plate numbers
in reports, even though the owner of the vehicle wasn't convicted of a crime in many instances.
It's unclear what privacy protections will be used when transmitting the ReportJohn.org reports, or when handling the data gathered by the new website.
Brian Hofer, chairman of Oakland's Privacy Commission, said the program could lead to civil-rights and due-process violations for those accused of solicitation.
"I understand the intent to reduce demand," Hofer said. "But there are no studies that show this public-shaming method works to achieve that goal."
Burns said the website also could be misused. "There's definitely a lot of room for people who are just angry at someone else to use that website to report them," she said.
Part of the reason some Oaklanders object to the sex-work industry is that many customers drive in from outside of the city in search of services. According to data collected by OPD, of the 163 "johns" arrested in 2015, 118 of them live outside of Oakland. In 2016, 52 of the 82 arrested johns were not Oakland residents.
Even the mayor stated that a priority is to prevent outsiders from cruising in Oakland.
"We know we have a long way to go, but ReportJohn.org will allow us to let sex buyers know that it is not acceptable to come to our city to purchase sex," Mayor Schaaf said in a press statement last week.
Lt. Jill Encinias of OPD told The New York Times last week that reporting johns will reduce the number of customers seeking sex in Oakland: "We really need to attack this problem from all sides. We need to start focusing on the demand."
[pullquote-2] The website is part of a larger CEASE Initiative (Cities Empowered Against Sexual Exploitation), a nationwide campaign to reduce demand for commercial sex, which was endorsed by the Oakland City Council last year. To join the CEASE, cities such as Oakland also ratified a statement that claimed that "the illegal commercial sex industry is inherently harmful" and that "holding buyers accountable is essential to change cultural behaviors and norms."
But the department's own data shows that the people most impacted by Oakland's enforcement strategy
are adult female sex workers, not their clients.
In 2015, Oakland made 660 arrests in sting operations targeting the sex-work industry — 429, or 65 percent, were adult women.
OPD, the Alameda County DA, and other regional law-enforcement agencies also have branded operations targeting sex workers as "human trafficking intervention." These agencies claim today that their primary focus is rescuing commercially exploited minors and punishing pimps.
Even so, law-enforcement data shows that adult female sex workers are the most frequently arrested group, followed by their adult male clients. Pimps are rarely arrested and successfully prosecuted, and rescued juveniles make up a small number of the people that officers encounter during vice operations.
So far this year, adult women comprised 305 of the 454 people arrested by OPD during "human trafficking intervention efforts." Adult johns make up another 25 percent. Only twelve pimps have been arrested, while just thirty minors were rescued.
Chandler said the best way to reduce the number of sexually exploited children, and the number of adults working in the sex industry, is not to spy on them and their clients, or threaten them with public shaming, but instead to provide workers with other opportunities to earn a living.
"We need to think about systemic solutions," she said. "If there are people on the street being exploited, or who aren't [consenting] to engage in sex work, they need more economic opportunities, more education, housing, and their basic needs fulfilled.
"We need to stop wasting our time on efforts like these."
[pullquote-3]