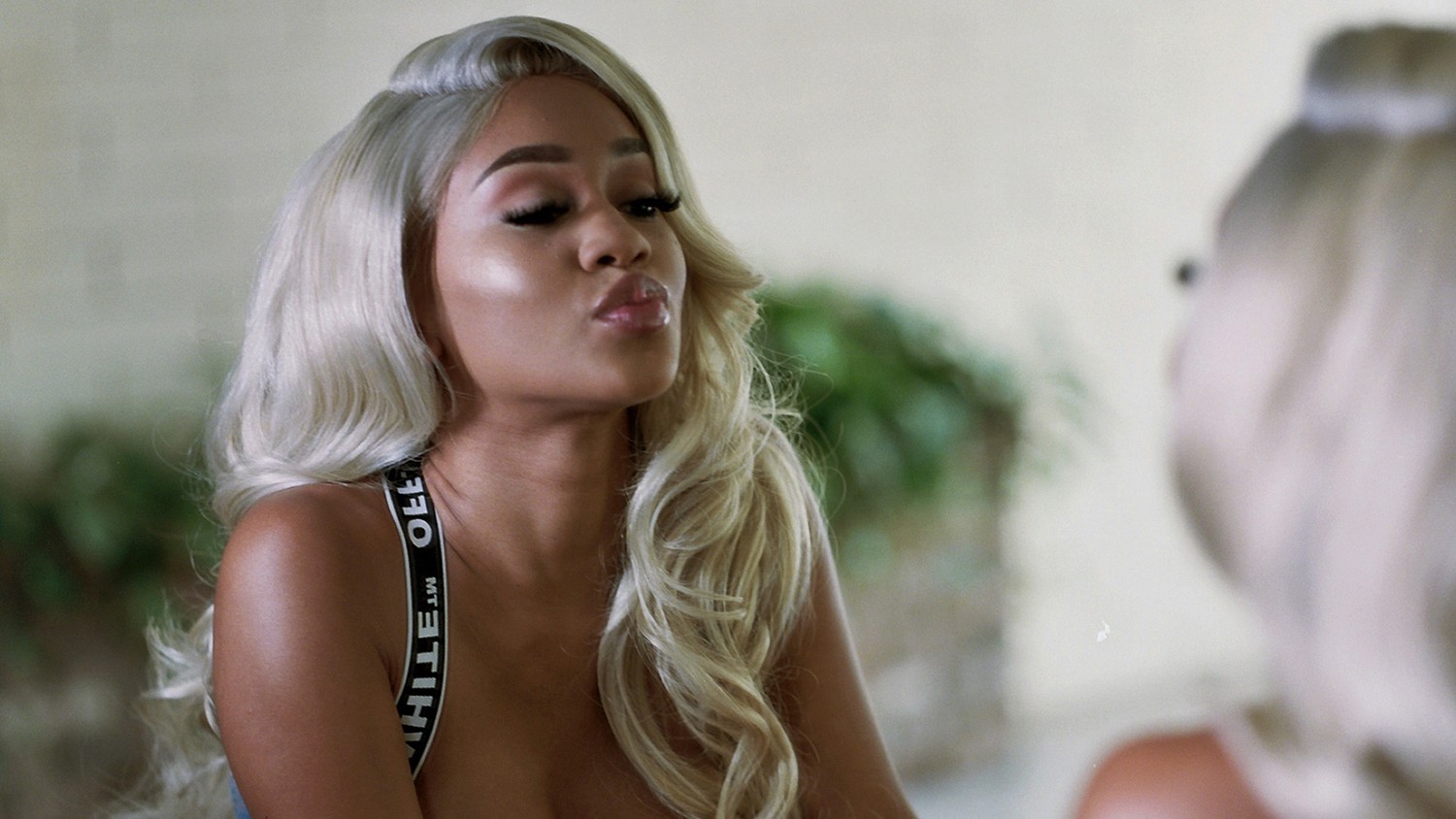 The opening sequence for the song "Up Now" shows two cars burning rubber at the Oakland Coliseum parking lot. The scene transitions to a shot of the bridge that connects the BART station to the Coliseum and Oracle Arena. Then Diamonté Harper, better known as Saweetie, raps: From the Bay to Sacramento on the way to SoCal / I'm a West coast n**** with a bougie ass sound.
For the 25-year-old rapper, who was raised in Hayward, moved to Sacramento, and now resides in Los Angeles, collaborating on the song with London On Da Track, G-Eazy, and Rich The Kid was a dream come true — but so was filming the video at the Coliseum. She's also gotten to perform at the Coliseum as part of the lineup for the Rolling Loud festival, alongside huge names like Wiz Khalifa and Rae Sremmurd. And she was a surprise guest at one of the Drake and Migos shows that took place over Halloween weekend at Oracle Arena.
"As a kid, we passed by [the Coliseum] a lot on the freeway, and to actually be part of such a huge performance, it was exciting," Saweetie said, recalling the Halloween concerts.
Last week, she returned to the East Bay without performing for the first time. Instead, Saweetie was getting ready to meet with devoted fans who were going to get an exclusive listen of her new material at Pandora in downtown Oakland.
Saweetie's career has skyrocketed since her 2017 song "Icy Grl" took off — some might recognize the beat from 2002's "My Neck, My Back (Lick It)" by rapper Khia. As of early this week, the "Icy Grl" video had over 60 million views on YouTube. The song has a line, my team is trying to eat, so we stay grinding. If those lyrics are any indication, the never-ending grind is paying off for Saweetie, who is now signed to Warner Bros. Records.
The overnight success — and constant internet gossip about who she's dating — has not changed the way she handles herself, or the way she was raised. Like millions of Americans part of the melting pot that is this country, Saweetie comes from a multi-cultural background — she's half Filipinx and half Black.
"One thing I learned that I'm grateful for is that my family is like night and day. It gave me insight to what the world is like, and how no two groups of people are the same," she said. "I learned how to interact with different personalities, just like my family, each with different values."
The young rapper also fondly recalls growing up in Hayward. "I remember the 7-Eleven around the corner, and when we didn't want to ask [for permission] to go to the store, we would run to 7-Eleven and sprint back so we wouldn't get caught," Saweetie said, adding how her generation is the last to grow up without being surrounded by cellphones and technology. "It's unfortunate that these [young] kids don't get to experience that, because it was such a great moment of my childhood to play outside and be back inside before the streetlights came on."
Part of Saweetie's Bay Area upbringing included growing up with producer Zaytoven, whom she refers to as her cousin, and MC Hammer's family. She also name drops Aaliyah as a strong influence. "What I love about Aaliyah is that she was always her," the rapper said. "In this industry, you have many people telling you what to do, what you should sound like, what you should wear, and she was always her. You couldn't box her into one thing."
This influence is palpable in the way Saweetie interacts with her fans. During the Pandora event, she took questions from the audience and answered playfully, as if she was talking to one of her close homies. One aspiring artist in the crowd asked her how she stays motivated and keeps pushing herself. "I was thugging it out in LA for a minute, renting rooms, with no furniture, with my little mattress, and I just prayed," Saweetie responded. "It sounds so simple, but honestly, faith is what gets you there."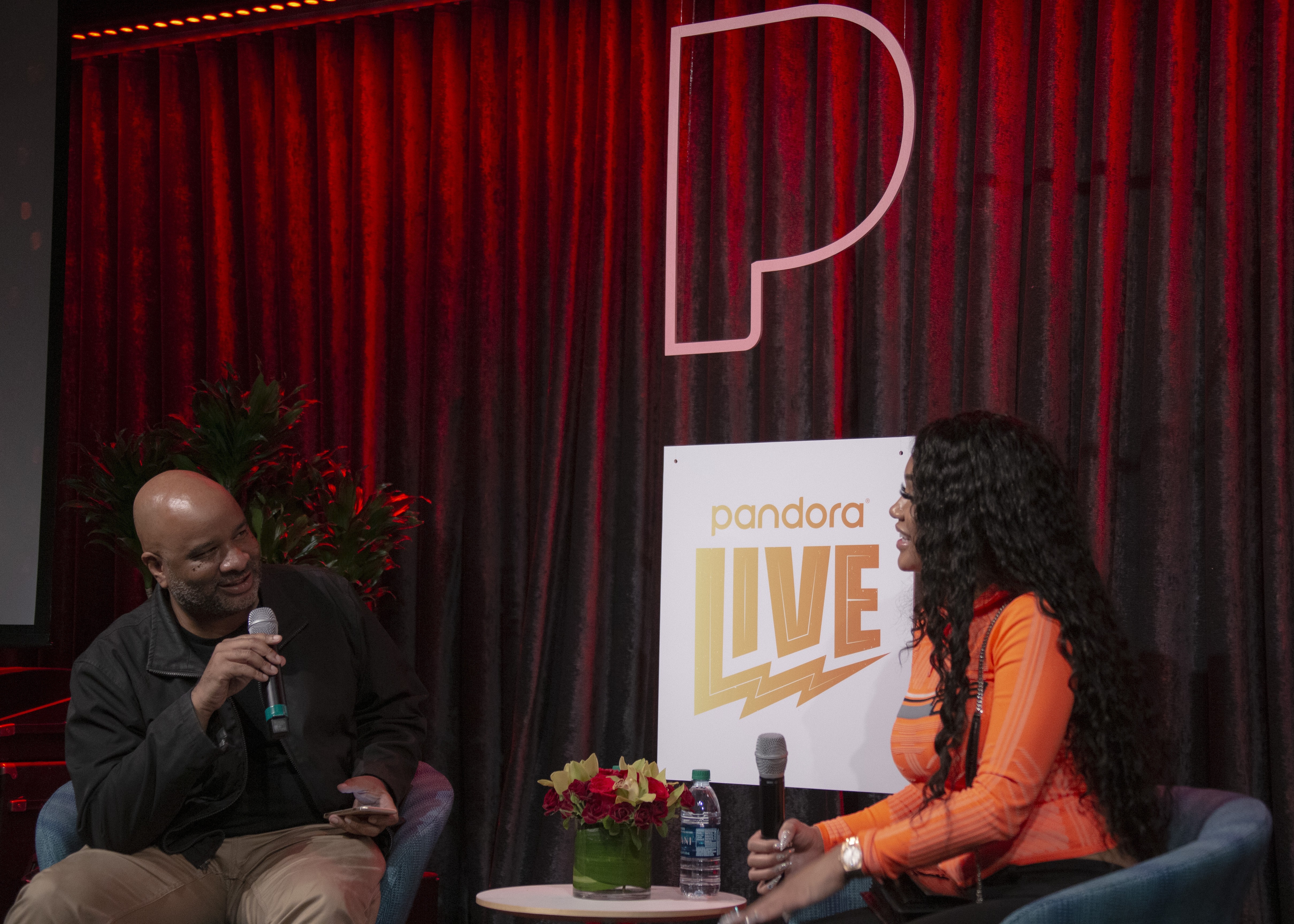 Most rappers are not known for talking about religion — especially those who are still early in their careers — at the risk of losing "street cred." For Saweetie, it's important that her fans know about her background and her upbringing as a woman of faith. She also credits her family for keeping her grounded despite her skyrocketing success in the music business. "I have a really big family," she said. "I'm always talking to them, and I don't know, it just makes you feel normal."
Saweetie is currently working on a new EP, which was scheduled to be released in November but has been pushed back as she continues recording more music. For those fans who got to listen to some of the tracks off of Saweetie's upcoming release, the reaction was unanimous: The young, up-and-coming rapper is here to stay.


[embed-1]