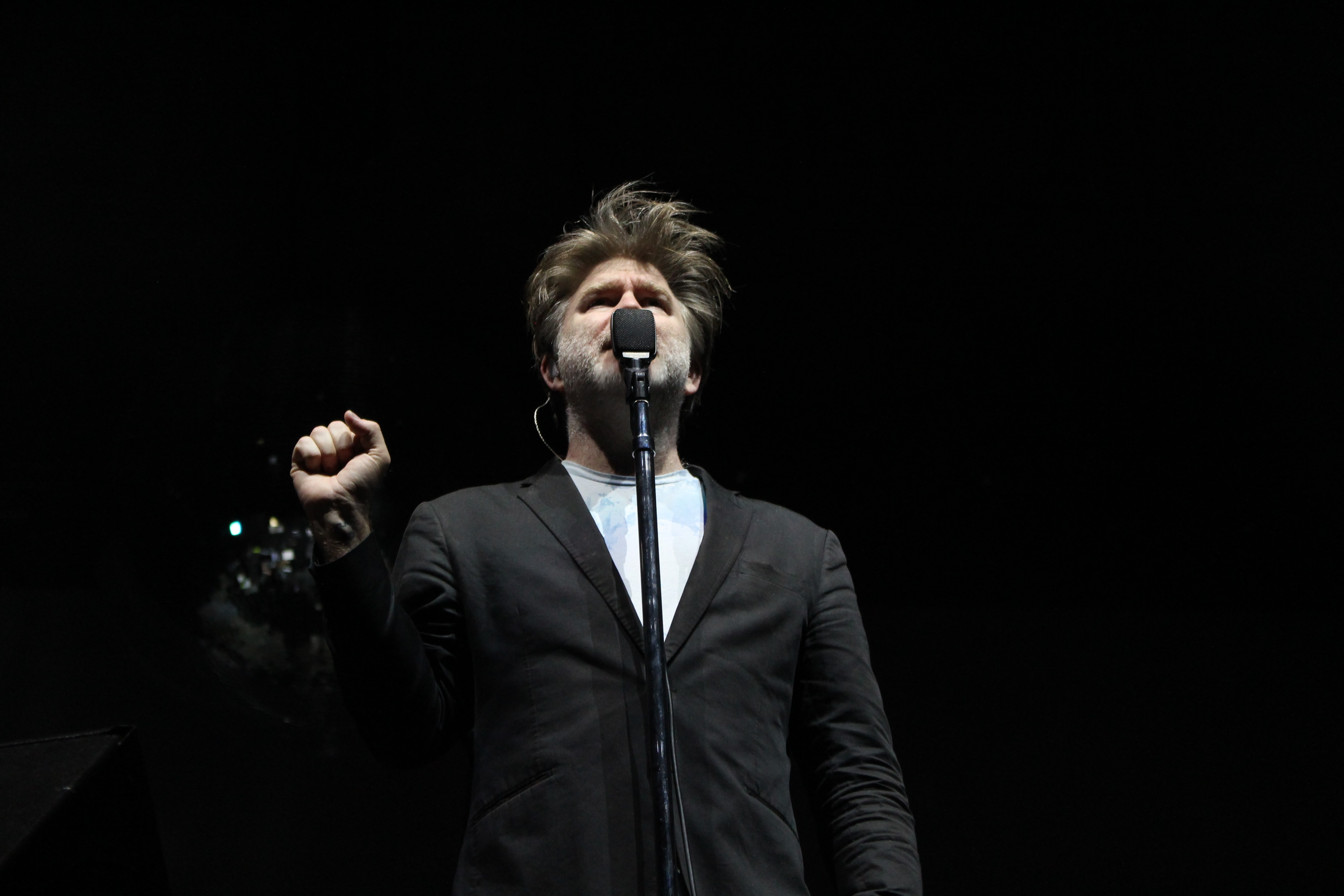 At this point, LCD Soundsystem has been back so long that seeing the stalwart band almost doesn't feel special.


Almost.

Despite LCD's reunion tour in 2016 and the realization that the band, which famously and very publicly disappeared in 2011, was back together for real, there was still this mythical hum to the Greek Theatre last night before James Murphy and his crew took the stage. The crowd was full of new, young fans who fell in love with LCD's brand of self-aware, neurotic dance rock after it was too late to see them live. And for years, those fans never thought they would. Alas, LCD's fourth record, American Dream, came out in 2017, ensuring more years of touring. While they've hit San Francisco twice since the reunion, this marked their first appearance in the East Bay — on Friday, LCD Soundsystem kicked off the first of three nights in Berkeley. Tickets are still on sale for Sunday night's show.


Saturday's sold-out concert lived up to the legend of LCD Soundsystem. Opening with "You Wanted a Hit," Murphy played up what the song demanded: a disengaged, bored frontman, pausing to drink a glass of chilled, white wine. If anyone in the audience was worried that this was what Murphy would be like all night, those concerns were squashed  quickly. The rhythm of "Get Innocuous!" got Murphy slamming his drum sticks — a mere chime in a rollicking chorus of percussion — while "Call the Police," the first single off American Dream, saw him pacing in a tight circle as a theatrical conductor. There was a positively sassy rendition of "Daft Punk is Playing at My House" and at least one lengthy stretch of distortion and strobe light — a break for someone to grab Murphy another glass of wine.


"We've never played here before, but I really like it," Murphy said briefly, looking up and down and around the amphitheater, which was bathed in glowing dots from LCD's giant disco ball.


The band only played three tracks off the new record — "tonite" and "Emotional Haircut" in addition to "Call the Police" — much to the delight of longtime fans. LCD did a fine job weaving them into the set, though they felt like a clear cut below the rest of the evening's chosen songs. I had hoped to see American Dream's "How Do You Sleep," the closest track the album has to an instantly quintessential moment, with its stark and striking propulsive beat and anthemic breakdown. Perhaps, at more than 9 minutes long, it felt like too much of a commitment, even with LCD's nearly two-hour set.


The finale of "Dance Yrself Clean" and "All My Friends" set a perfectly toned cap on the evening, though my favorite moment was during the end of the main set — before what Murphy described as "the pee break" and lengthy encore — as Murphy leapt onto a crooked amp and turned toward his band. While the backdrop turned to a sky-like starry night, Murphy howled along to "Home" like a lone wolf — the radiant disco ball his moon. Then, Nancy Whang took over the mic for a show-stealing cover of Chic's "I Want Your Love," a true disco ditty from the 1970s, as Murphy skulked around in the shadows, laughing joyously, applauding, and sipping more white wine.