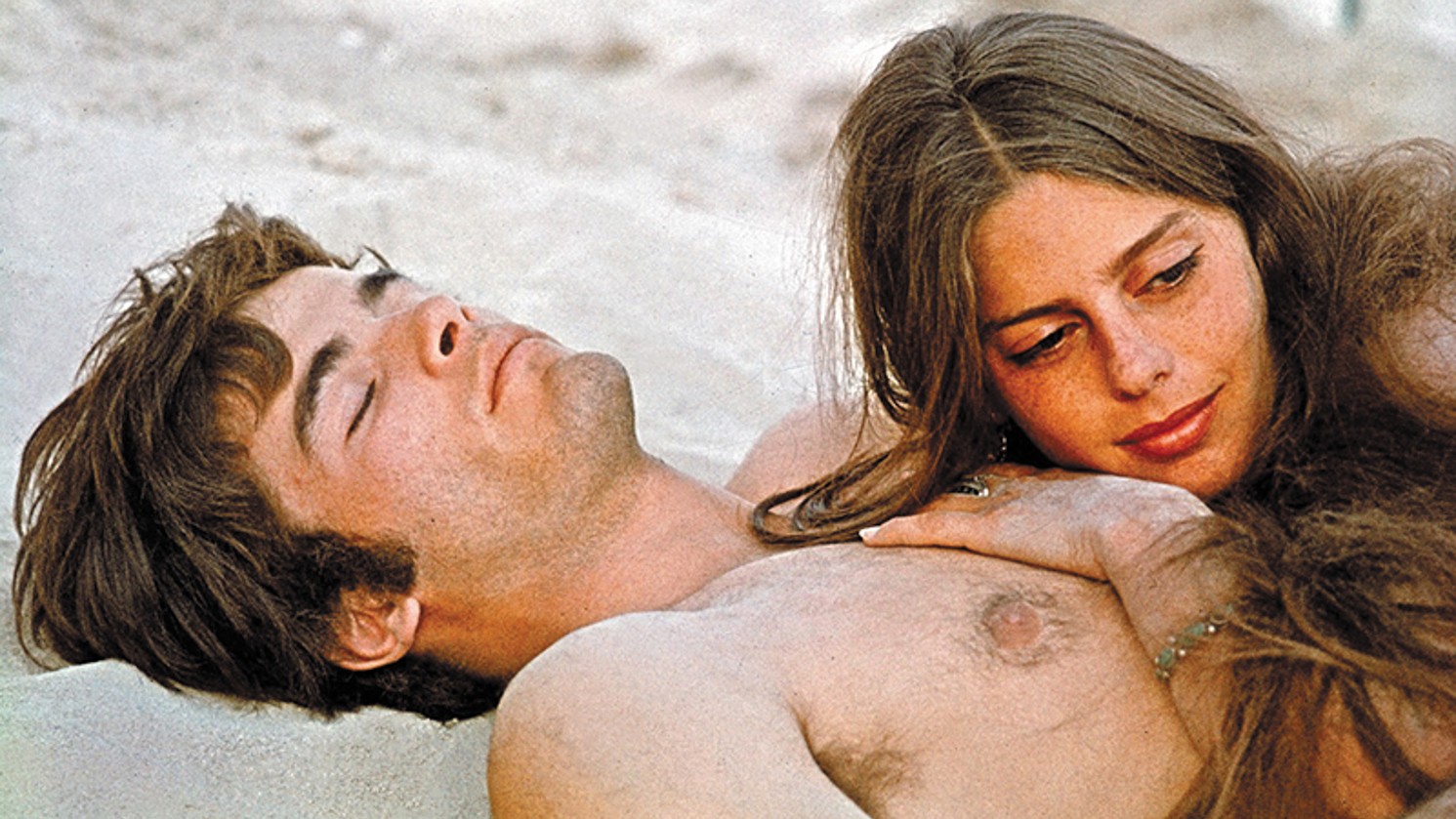 Almost eleven years after his death, the work of Italian auteur Michelangelo Antonioni is ripe for rediscovery, if for no other reason than to put his extraordinary visions of a now completely transformed "modernity" to the test. Which will truly stand the test of time: the iconic faces of Monica Vitti, Jeanne Moreau, Jack Nicholson, David Hemmings, Vanessa Redgrave, and Daria Halprin, or critic Andrew Sarris' dismissal of the director's depiction of urban angst as "Antoniennui"?
Decide for yourself beginning June 15, when the UC Berkeley Art Museum and Pacific Film Archive presents "Michelangelo Antonioni," a comprehensive retrospective of the writer-director's oeuvre, boasting sixteen feature films plus two programs of shorts, co-presented with Italian production company Luce Cinecittà.
Antonioni's people are always troubled from the inside, restlessly wandering through their settings in search of the meaning of it all. His four classics of the early 1960s — L'Avventura, La Notte, L'Eclisse, and Red Desert — are more or less the cornerstones on which rests his reputation as an architect of 20th-century disconnectedness. Those four character studies introduced actress Vitti — brilliantly augmented by Moreau, Lea Massari, Marcello Mastroianni, Alain Delon, and Richard Harris — as a gorgeous symbol of the loneliness of modern life. All four are being screened. But this touring series also aims to highlight the full range of Antonioni's cerebral examination of human interaction, in prints and digital files assembled from a variety of sources.
Released in 1957, Il Grido (The Cry) stars Steve Cochran and Alida Valli in a relatively unusual tale — for Antonioni — of personal redemption from a strictly male point of view, as Aldo (Cochran) and his daughter look for work in the Po Valley. That landscape also figures in Antonioni's documentary short The People of the Po, screening separately. From there it's a long physical distance, but only a short metaphorical hop, to Antonioni's sensational investigation of swinging London, Blow-Up (1966), and his elliptical flyover of Southern California in the throes of discontent, Zabriskie Point (1970). Hemmings and Redgrave's loveless mating dance connects to the random desert passion of rebellious youths Halprin and Mark Frechette in a straight line — they don't know what love is, but they're desperately looking for it.
Mao Zedong evidently saw Blow-Up and invited Antonioni to China to make Chung Kuo, Cina, the Italian's documentary on daily life in Beijing, Hunan, Suchow, Nanking, and other locales. After exposing some 100,000 feet of film, Antonioni edited it down to 217 minutes. When the party bosses saw it he was immediately branded "a worm who speaks for the Russians," and the film — nowadays owned by Cinecittà — went into limbo. It's a magnificent piece of cinéma-vérité, an unhurried look at playgrounds, hospitals, provincial villages, and imperial gardens, but especially faces — thousands of Chinese faces, many of them trimmed in the bright red kerchiefs of the Cultural Revolution. We get the feeling that these faces were what really frightened the leaders. The four hours pass very quickly. Exceedingly rare, it shows August 26.
For more information on this highly recommended series, visit BAMPFA.org