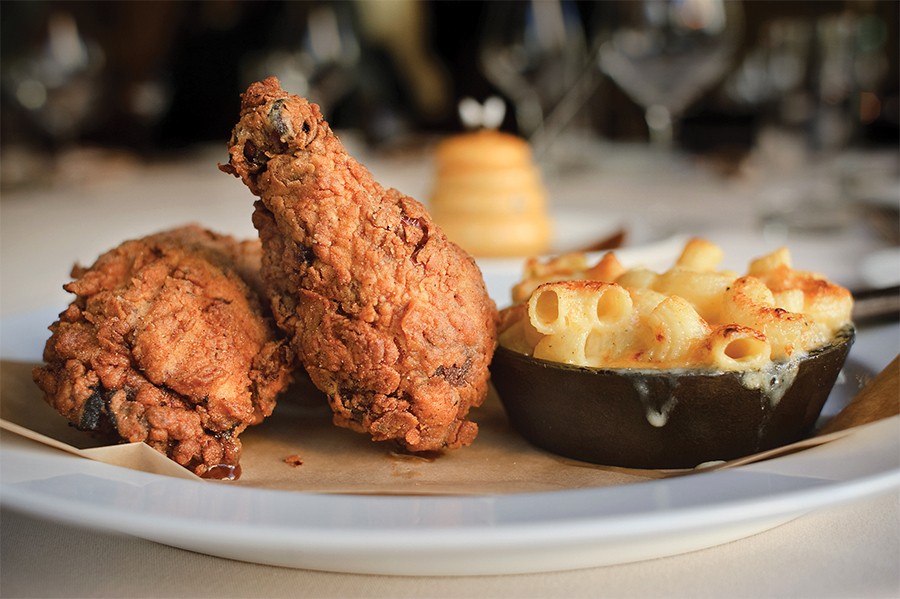 Picán Restaurant opened in Uptown Oakland in March 2009, some say before the Broadway neighborhood evolved into a "hip" hospitality district. This Sunday, however, the expansive Southern dining spot served its final plate of fried chicken and closed its doors.
Coming to the same location will be popular brunch spot Brown Sugar Kitchen, and Bocanova.
Picán's general manager Trevor Little told the Express that he'd hoped the shuttering will be temporary. "We're looking at this as a hiatus," he said on Wednesday just before dinner service. "It's a great location. It's just unsustainable."
Indeed, Picán was one of the largest downtown restaurants, at 6,500 square feet, which Little described as "enormous." He praised his "wonderful, hard-working staff," but joked that they have to "run the length of a football field to bus a dish," and that it is very costly to staff for such a large room.
Ozumo, a similarly large Japanese restaurant on the same block as Picán, also recently closed in the fall of 2016.
Little also cited increased dining competition in Uptown, and what he described as a 30 percent increase in labor costs in recent years, as additional reasons for the closure.
In the meantime, Picán fans can soon visit Playt, in Hayward (1036 B Street), "which is the same kind of Southern concept, but more casual," Little explained. It is scheduled to open this week.