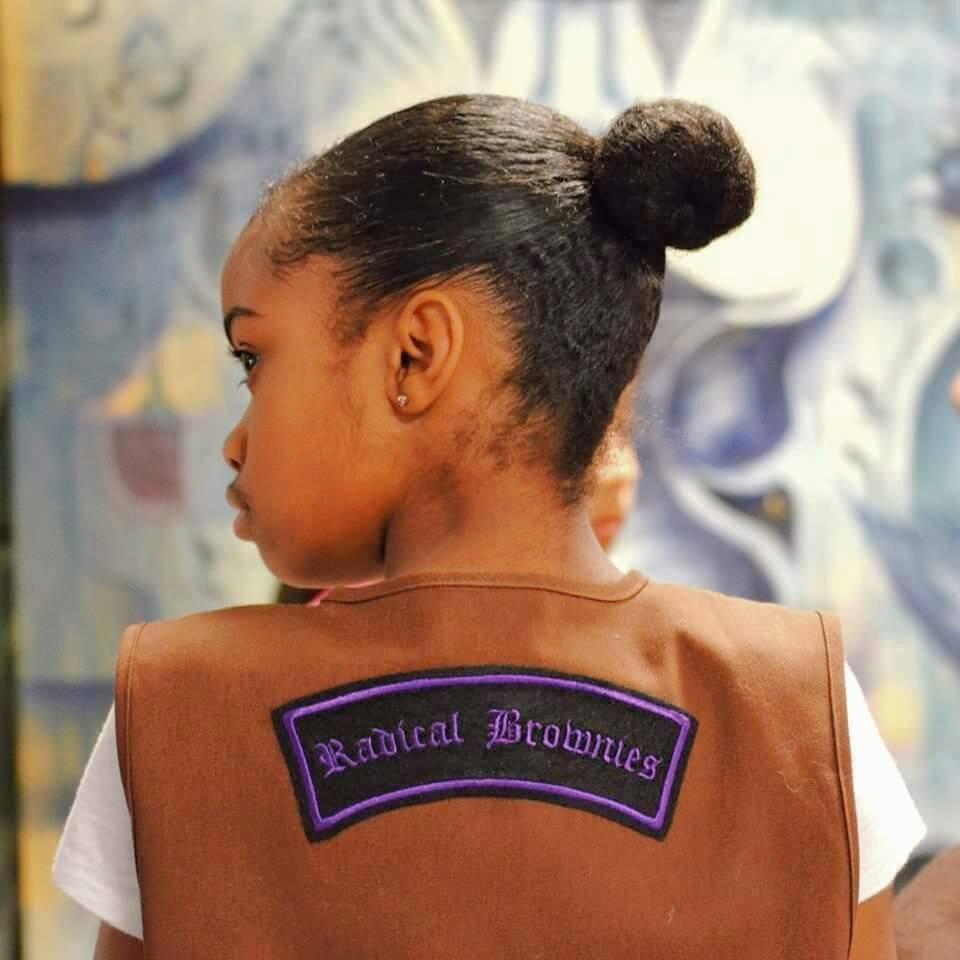 In the February 11 issue of the
Express
, we printed a story about the Radical Brownies, an Oakland-grown girls group that lets female-identifying youth earn badges by completing lessons related to social justice and self love. (Read it
HERE.
) The group was founded in December by community organizers and educators Marilyn Hollinquest and Anayvette Martinez. The co-founders were confident in the program they decided to develop, but had no idea that the group would receive the attention that is has. Already,
the Radical Brownies Facebook page
has nearly 13,000 likes, and the group has been receiving an outpouring of gifts and community support from all over the world. Now, some of that attention is coming from the
Girl Scouts of America
as well. 
[jump]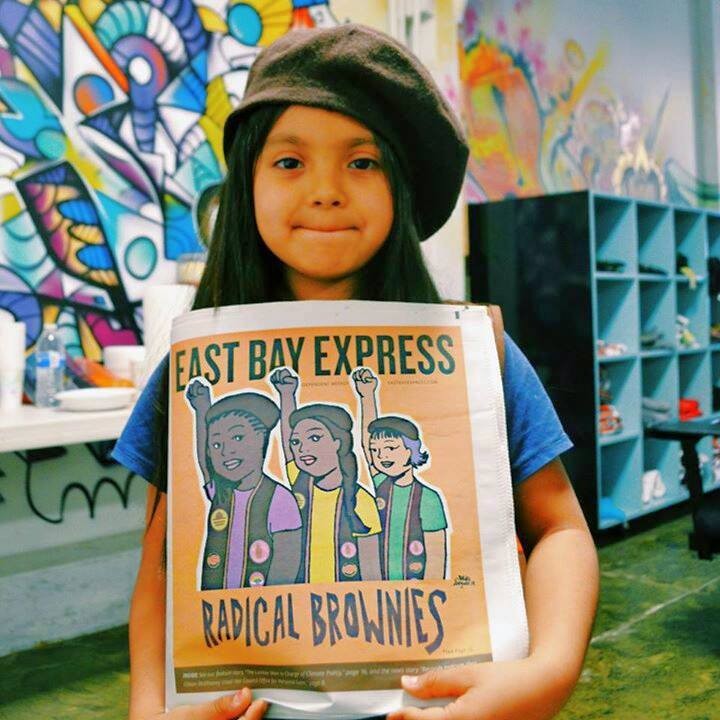 Yesterday, the founders posted on the Radical Brownies Facebook page that the Girl Scouts Association had contacted them with concerns that the troop's use of the word "brownies" —which has long been used to describe a specific age level of Girl Scouts—is causing confusion for potential members. In response, the Radical Brownies have decided to change their name to something more distinct.
The post states that the new name of the group will be revealed after March 7, and will reflect suggestions from current members of the troop. It also says to stay tuned, as the founders will be working quickly to expand the program. When interviewed in late January, Hollinquest and Martinez had already received an avalanche of requests for chapters in other cities. So, this is good news for folks eager to enroll their child. At that time, the founders also said that when they expand, they will welcome all genders and ethnic backgrounds, as long as the family's values align with their own, but the curriculum will continue to be geared toward female-identified children of color. Keep updated on the Radical Brownies through its Facebook page or
website
, and read the original post below. 
[embed-1]