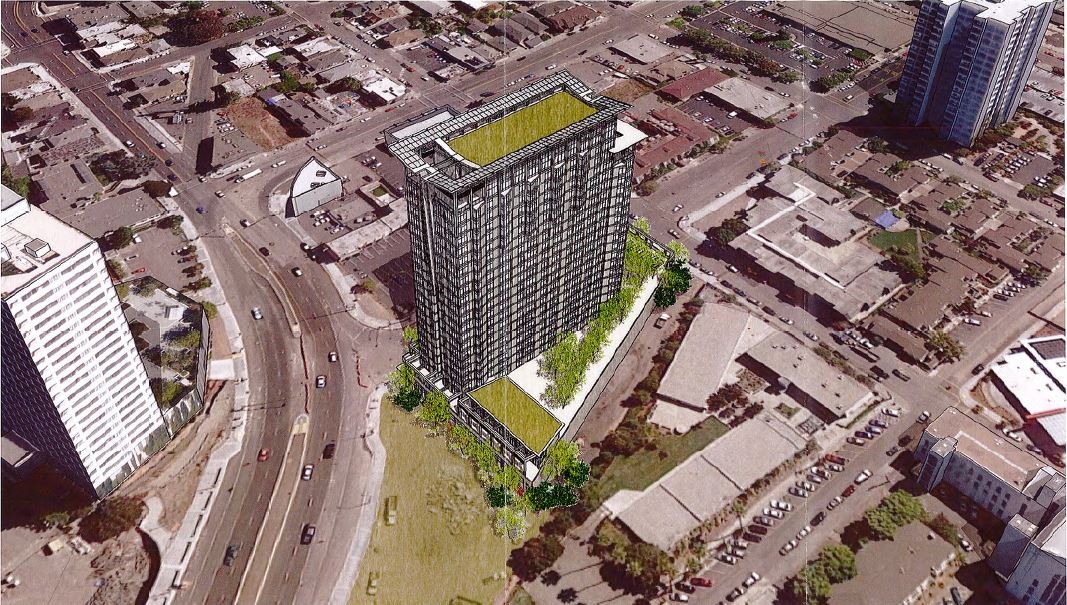 Attorneys representing Eastlake United for Justice delivered a letter to Oakland City Attorney Barbara Parker today warning that they are ready to sue the city to stop construction of a luxury condo tower on city-owned land near Lake Merritt.
According to the attorneys — David Zisser and Sam Tepperman-Gelfant of the nonprofit public interest law firm Public Advocates, Mike Rawson of the Public Interest Law Project, and Dan Siegel of Siegel & Yee — federal, state, and local laws require local governments to offer public lands first to affordable housing developers before offering the land for market-rate development. The attorneys reviewed public records related to the city's effort to sell the land to UrbanCore and have concluded that "the City has not complied with many of these requirements."
[jump] The letter concludes: "If the City takes any of these actions without first ensuring full legal compliance, we may ask a court to enforce unfulfilled legal obligations and enjoin the transfer of the parcel."
A lawsuit would surely stall the project, even if the affordable housing advocates lose. But
various housing experts
believe that Oakland has in fact violated the state Surplus Land Act, and city laws, in the rush to sell the E. 12th Street Remainder Parcel to UrbanCore for its proposed 298-unit luxury condo tower.
Yesterday, Councilmember Abel Guillen
announced a plan
to incorporate thirty affordable units in the tower, and to use some of the land sale proceeds to fund affordable housing in other parts of the city. Representatives of Eastlake United for Justice praised Guillen's efforts. But the proposal, which would make 10 percent of the building's units affordable for individuals who earn between $52,000 and $78,000 a year, is not a true affordable housing plan, they said. The letter sent by the attorneys today adds that to comply with state and city law, at least 15 percent of the units must be made affordable to lower income households.
The public interest lawyers aren't the only attorneys to weigh in on the legality of the land sale. On February 16,
R. Zachary Wasserman
, a well-known Oakland real estate attorney, 
also wrote
to Parker stating his legal opinion — that the sale of the city-owned parcel to UrbanCore is legal and should not be delayed.
EUJ PA PILP Siegel Letter – E 12th St Legal Compliance 6 2 15 by darwinbondgraham