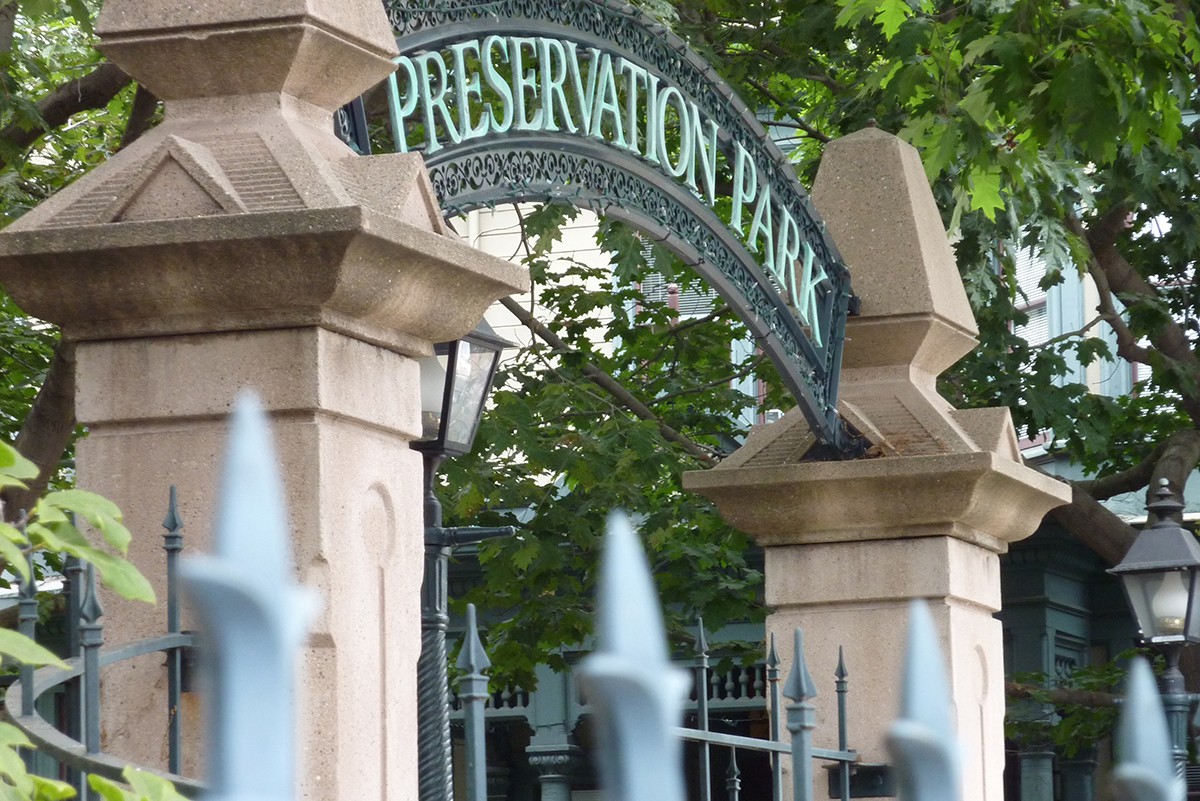 Downtown Oakland has many virtues — but peace and quiet probably aren't at the top of the list. At least not with the cars roaring down I-980, the briefcase-carrying BART commuters doing their brisk little speed-walks, and the machinations of City Hall.
Smack right in the middle of all that thrumming urbanity sits Preservation Park, an oasis of thick-trunked palm trees, period-specific street lamps, a real-deal Parisian fountain, and sixteen resplendently restored Victorian homes. Don't let the "Private Property" sign give you the wrong idea: This isn't some gated community for the obscenely rich, and the park actually is open to the public during the day.
The City of Oakland created Preservation Park in the Seventies, when construction of the 980 looked like it was going to cause a whole neighborhood full of Victorians to get torn down. Now, these architectural beauties serve as offices for about forty different nonprofits and small businesses. And the park is one of the most pleasant spots in the entire city.
It would, for instance, make a good, and very "Oakland," place to hold your wedding ceremony. But it's even better on a regular Wednesday or Thursday afternoon, when you can hang out, say, on the shaded patio of Rio California, the Brazilian lunch spot located on the first floor of one of those Victorians, with a paperback, a plate of feijoada, and an ice-cold Guaraná. Who says you have to get out of downtown to feel like you're on vacation?